The living room is the main focus of the center of any house which makes it all the more essential. Being the highlight of the house, the living room needs to be kept in a polished state as it is the main space for all the guests as well as family.
So, wouldn't you agree that revamping your living room in a traditional or modern way could elevate the overall beauty of your home? This would not just give your house a refreshing look with a touch of elegance but also elevate the energy of the house. Keep on reading to learn how.

Redefine the living room with the touch of neutrals
If vibrant hues of colors spread across the room are not your cup of tea, go ahead with springing drops of colors here and there. Instead of covering your entire living room in a white or black cloak, lean towards throwing in a pinch of color which can be done through colorful centerpieces or artwork on the wall. A little red artwork hanging on white walls, a yellow lamp on the side table, or even some colorful cushions on your sofa can do the magic!
Use lively textures in the living room!
Playing with textures to redefine the aesthetics of your living room is another great idea. Using a few textures to decorate your living room can give it a very cozy feeling. Choose plush textures that can appeal to your senses while the hard ones can provide your living room with a much-needed contrast. Use leather items, cotton, wool, metal, stone, glass, plants and any other item that you feel can give the texture that you are ardently searching for. Start with the furnishing in your room and add new materials to elevate the overall appeal.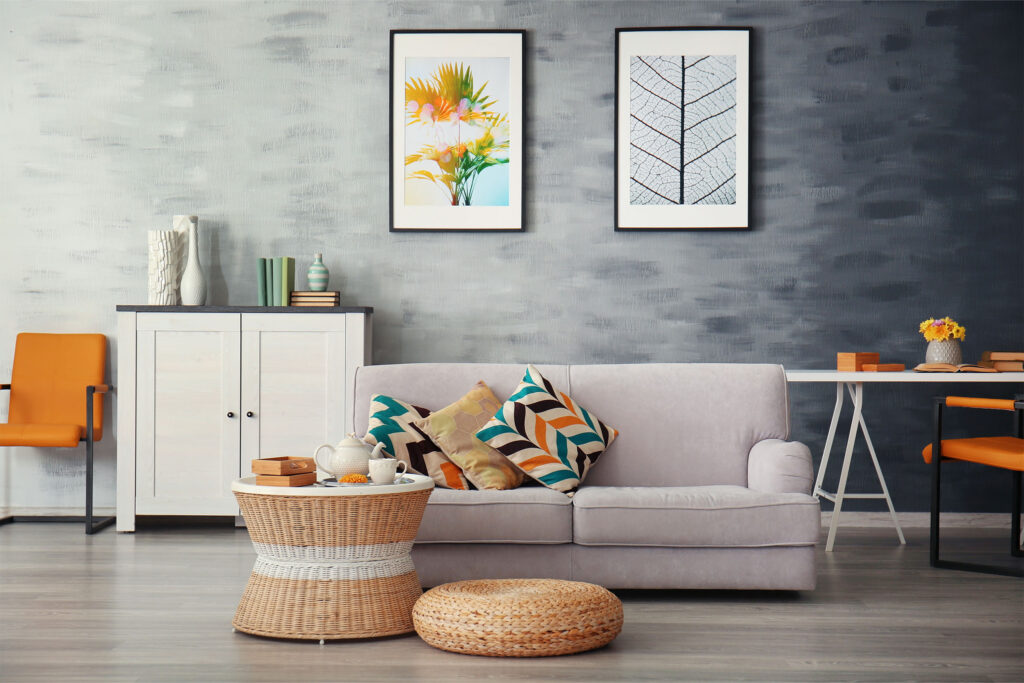 Make your living room look cheerful and merry!
You spend most of your time in your living room, so making it cheerful to lift your spirits now and then is essential. Play with colors and patterns of cushion covers or even add an elegant-looking mirror in your living room. Let it give the air of a cheerful place, instead of carrying a glum and dismal look. There can also be a small and cozy bookshelf in one corner, wherein you may glance at a few books to rejuvenate your mind.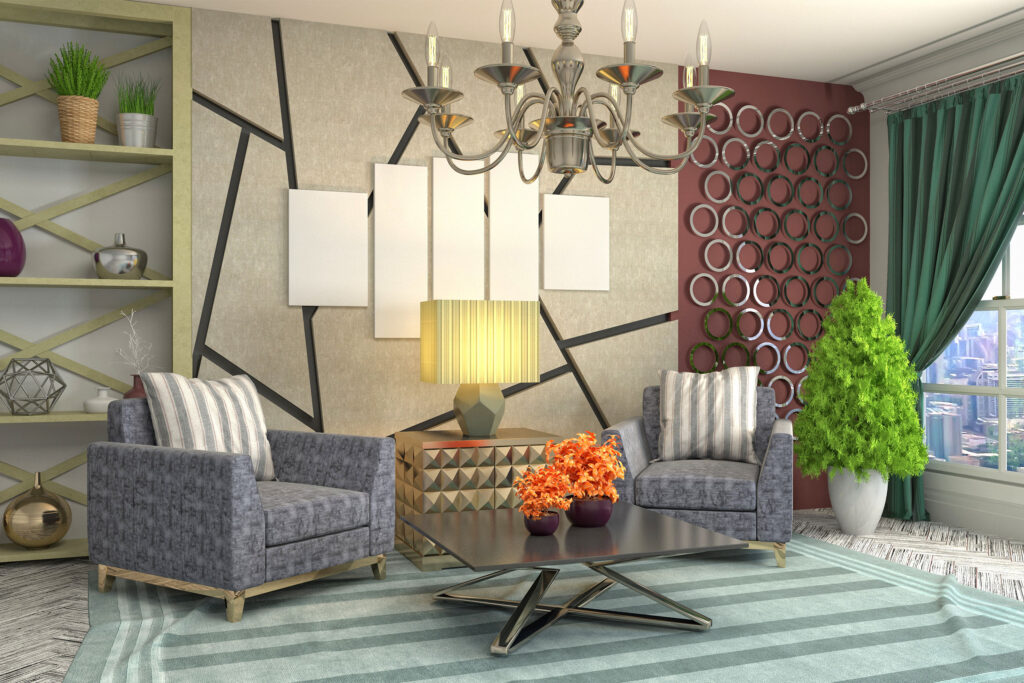 Mix and match your upholstery
Though getting matching upholstery for your living room can give a sense of maturity and order, mixing them can however give it a more appealing look. Your living room should be designed in a way that it seems welcoming and cozy. By mixing and matching unconventional designs for your living room, you can easily give your living room the much-needed colorful feel.
Revamping your living room can be as fun as it sounds and can elevate it to being the one springing straight out of your dreams! So, get going and redecorate your living room, making it as appealing and beautiful as possible.