Dining tables are the center of attraction. You have your meals there and a presentable dining table will make your mealtime better. Thus, when your guests arrive if you have a presentable dining table, they will have a good impression of you.
But then most of you wonder how can you make the dining table look presentable. To your knowledge, this task is not that difficult. This article will give you some awesome tips to have a presentable dining table.

Tips to make the dining table presentable
Does it ever happen that when it comes to making your dining table look perfect you get blank. You have many ideas or sometimes no ideas. But then you need not worry. Your search for tips to make the dining table look presentable ends here.
Be creative with flower arrangements: Most of the time, flowers are used as a centerpiece. But aside from placing them all together at the center, you can break them up too. Smaller bouquets can be made and arranged in smaller vases. You can place one at each place setting on the table. Or you canine the smaller vases with flowers at the center too. This will undoubtedly enhance the visual appeal of your table.
Experiment with the fabric: Whenever we say fabric, we mean the table cloth or even the cloth napkins too. Choose colors, designs and prints that will match the motif this will give your table a unified appearance. The tablecloths and runners serve as a backdrop for the main events and can also add drama to your setup.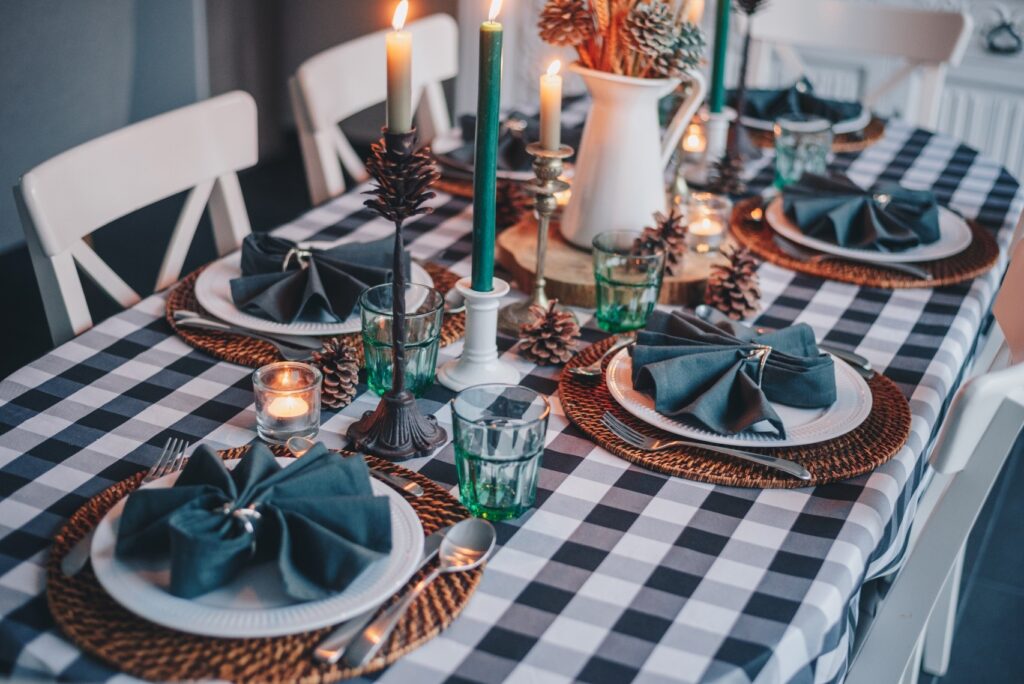 Candles can be helpful: Candles with candle stands make for great pieces of decor for a dining table. You cack from fat, chunky, thin, colorful, metallic or white candles depending on your style. This will also provide a perfect excuse to enjoy a romantic dinner with your loved ones on the weekends.
Salt and Pepper also matter: Salt and pepper are dining staples for most cultures. Take advantage of the opportunity to get stylish salt and pepper containers that complement your home's beauty. The most popular types are metal, wooden, and glass holders.
Placemats and Napkins: Crockery is almost always coordinated, giving a refined look. To add to it, go for coordinated napkin holders, napkins, and placemats, which will make your dining setting look super pretty and elegant, and give you a traditional dining experience. For a classic look, go for accessories with beads and pearl embellishments, and metallic and monochromatic tones. Choose materials like cotton, jute, or wood for a rustic dining room.
Mix and Match Your Vases: Vases are a no-fail addition to your space that could use a little décor and if you have a few stunning options worth showcasing, display them all at once. Mix and match vases echo colours that are coloured in your home's palette, they'll fit right into your space. And if they don't, look for options that will complement your dining table decor.
Make the Most of Fresh Fruits: Fresh fruits are incredibly pretty thing, so why not take advantage of your just bought produce and turn it into a centrepiece? Fresh oranges can add a pop of colour and personality to an otherwise-minimalist space, and other kinds of fruit can make just as much of an impact.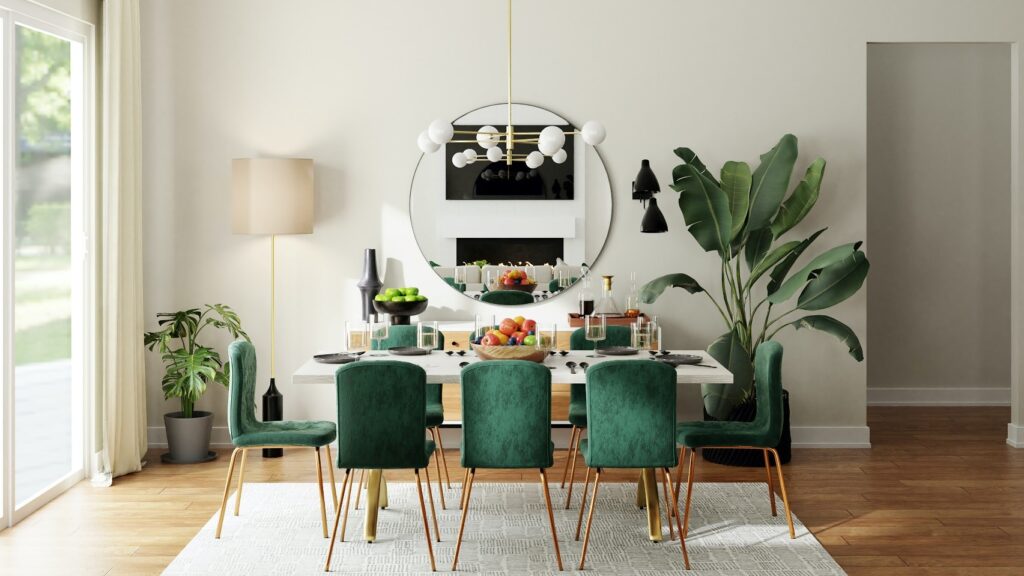 Cement Your Palette: Your centerpiece can be a great place to add a new colour to your space, but it also offers an opportunity to cement the palette you already have.  Keep an eye on some of the accent shades in your space, and choose a centerpiece that matches them.
Pair Function With Form: The best décor is both pretty and practical, so look for ways to integrate both into your space When you combine a lush plant with a tasty snack tray, your dining room will feel even more cozier and more inviting. Just remember to replenish the goodies on your snack tray. Otherwise, the décor choice isn't that practical.
Keep Great Indoor Plants: Many plant-based centrepieces are either fake or in constant need of replacement we're looking at you, fresh flowers. But no rule says you can't use a lush live plant as your centerpiece instead. Consider the lighting in your dining room before selecting a plant that will grow there. Then, pick a planter that complements your dining table and add it to your environment.
Make Space for Your Smallest Delightful: You can put whatever you want on your dining room table. Consider placing modest, attractive objects on the show if you have them on your shelf. Thanks to their small size, these pieces won't demand much table real estate, and they can be a great way to add some flair to your space without making it feel cluttered
Add Catchy Texture to Your Space: Your tablescape is an obvious place to add colour to your space, but if you're looking for a less obvious choice, use it to add Catchy texture to your space, instead.
These were all the tips that you can consider to make your dining table appealing.
Conclusion
 So, are you ready to set up your table now? You can always make the table lovely and interesting, whether it's for a special occasion or a regular day. For sure, your guests or your own family will enjoy the meal with your pretty setting it would be also exciting on your part that you would be able to set the table with a different theme now and then.