The long working hours create more chances of deviation from the healthier food choices that we are expected to have or that we plan to have. The only reason is, we do not have the food prepared. No matter what our goal is whether it is about fat loss or muscle gain, a strict healthy diet demands good food. We can make hundreds of excuses about why we cannot have nutritious food but the only way possible is to structure it. Nearly two-thirds of the population consumes three square meals a day, even if they do not have any devout goals regarding their body structure.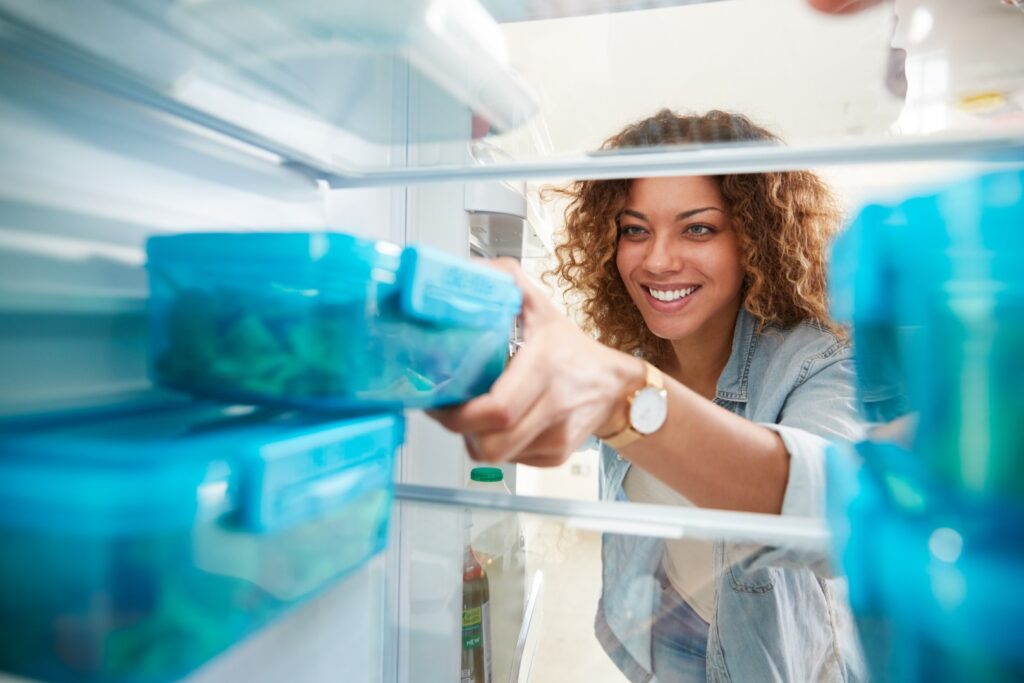 Meal prepping comes with a lot of benefits, such as:

You will be able to manage a lot more on your food shopping. Meal prepping leads to lesser waste of food and it removes the confusion of buying everything. You know what and how much you need. This saves a lot of money and food from getting dumped.
You can be easy on yourself, as you already know what dish you have to cook. Sometimes it becomes a very tedious task to think and decide the menu that suits everyone's taste and need, that too, for three meals a day. Meal prepping saves a lot of time and energy.
You know what you have to eat you can focus on a balanced diet and avoid unnecessary junk food you can easily choose to prepare the meal as most of the ingredients are already.
Since the motive of meal prepping is to be confined to healthier options in diet, it also comprises healthy snacking.
We have some very easy yet healthy options to cover :
Breakfast
Healthy egg muffins: This is a gluten-free breakfast option. It takes nearly half an hour to prepare this lip-smacking dish. And eggs just suit the breakfast table too well. This dish is really simple to make and can be stored for a couple of days also.
Oats: An oats dish can never go wrong. Besides having great nutritional value and being at the top of healthy breakfast ideas, oats are a go-to option. You can make a smoothie, an oats salad with some chia seeds and fruit toppings, or oatmeal. It can keep you full and guilt-free.
Chia pudding:  It might seem to be a hectic task to prepare a pudding in the morning but this gluten-free and vegetarian delicacy is easy to make. Just add and mix chia seeds, almond milk, and some berries or maple syrup depending on what weather it is. Refrigerate overnight and you couldn't have a better start to the day.
Vegetarian breakfast quesadillas: Loaded with vegetables, this is a great option if you are someone who does not like sweet or nearly sweet taste in dominance. These can be prepared and stored for almost two to three months and can be reheated before plating.
As we look carefully at our breakfast options it is very easy to conclude what all ingredients and fruits we will need throughout the week. Also, it is easy to keep breakfast heavy and full of vital nutrients.
Lunch and dinner
Bento box lunch ideas: A great start to the list with some great variations and fillings- Japanese, Chinese, Vegan, Vegetarian, Mexican, and curry. To keep this recipe different and worthy.
Sesame noodle bowl: It is as delicious as it sounds, sesame noodles tossed with some sesame sauce and fresh cucumber. You can also add any of your favorite choices to it too.
Chickpea buddha bowl: Entirely a plant-based meal, made up of chickpeas (main ingredient), some radishes, and carrots to add the crunch, and avocados to add a smooth creamy texture to this dish.
Greek couscous salad
Mediterranean lunch box
Sheet pan chicken tikka bowls
Protein salad
Chickpea curry
Butternut squash curry with chickpeas
Taco bowls
Spicy chickpea quinoa bowls
Vegetarian paella
Crisps black bean tacos
It is to note how all these dishes require a general set of vegetables and another dash of ingredients that can be easily prepared (chopped) and stored.
You can store these in glass containers either with dividers that keep nuts and fruits apart from the main ingredients or mason jars for all great oats recipes. These containers are generally microwave safe and that makes them even more handy and resourceful. It is well said that meal prepping makes food –"Easy to prepare, healthful, delicious meals without the restaurant price."