Online grocery shopping has become more popular than ever, especially in the wake of the COVID-19 pandemic. With the rise of e-commerce, traditional grocery stores are facing increasing competition from online retailers like Amazon Fresh, Instacart, and Ocado. In this blog, we'll explore how Ocado, a British online supermarket, is revolutionizing the way we shop for food.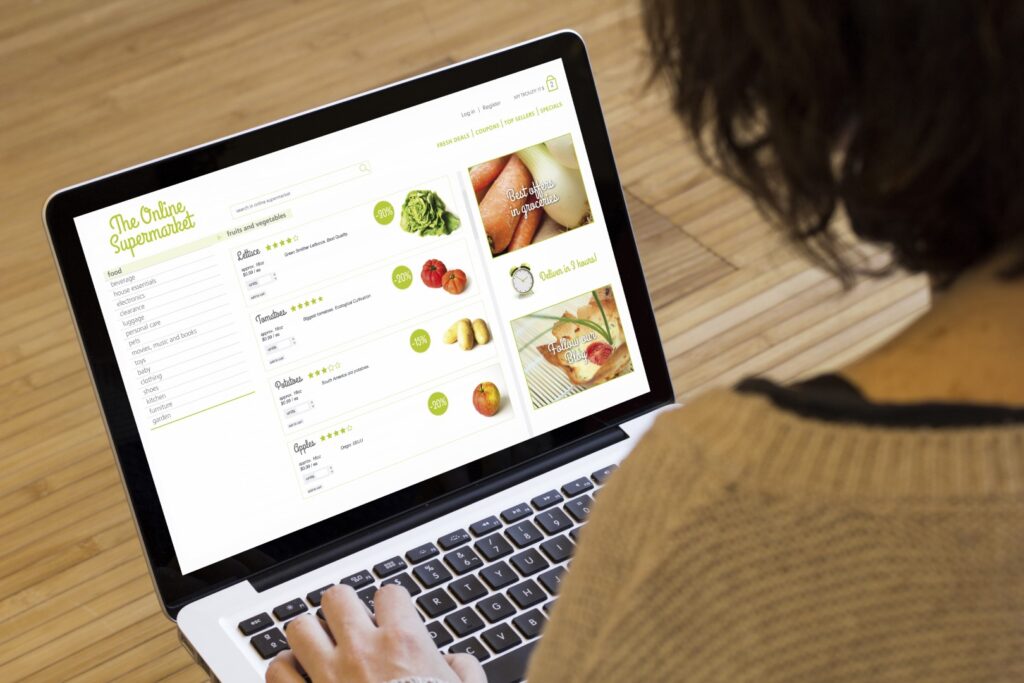 Introduction to Ocado

Ocado is an online supermarket that was founded in the UK in 2000. Initially, the company partnered with major UK supermarkets to deliver groceries to customers. However, in recent years, they have developed their own online platform, enabling them to sell their own products and compete directly with other online retailers. The company has been praised for its innovative approach to online grocery shopping and has won numerous awards for its technology and service.
Innovative Technology
Ocado is known for its innovative use of technology in grocery shopping. Their automated warehouses, which they call "customer fulfilment centres," use robotics to process and pack orders. The company has developed its own proprietary software, which controls the robotics and ensures that orders are processed efficiently. This technology enables Ocado to offer a wide range of products, including fresh produce, meat, and dairy, which are often challenging to sell online due to their perishable nature.
Smart Platform
Ocado's online platform is also incredibly user-friendly. Customers can easily browse and search for products using the company's app or website. The platform uses a smart algorithm that suggests products based on a customer's past purchases, making it easier for them to find the products they need. The platform also enables customers to easily make changes to their orders, such as adding or removing items or changing delivery times.
Sustainable Practices
Ocado is committed to sustainability and has implemented several initiatives to reduce its environmental impact. The company has developed its own eco-friendly packaging, which is designed to be more sustainable than traditional packaging. They also use electric and hybrid vehicles to deliver groceries, reducing their carbon footprint. The company has set ambitious targets for reducing its greenhouse gas emissions and has pledged to become a net-zero carbon business by 2040.
Excellent Customer Service
Ocado is known for its excellent customer service. They offer a variety of delivery options, including same-day delivery and timed delivery slots. They also offer a "Smart Pass" subscription service, which provides customers with free deliveries and discounts on products. The company has a dedicated customer service team that is available to assist customers with any issues or concerns they may have.
Partnerships and Expansion
Ocado has partnered with several major retailers in the UK and around the world, including Morrisons, Marks & Spencer, and Kroger in the United States. These partnerships have enabled Ocado to expand its reach and offer its technology and expertise to other retailers. The company is also expanding its operations internationally, with plans to launch its first customer fulfilment centre in France in 2023.
Final Thoughts
Overall, Ocado is revolutionizing the way we shop for food. Its innovative technology, smart platform, sustainable practices, excellent customer service, and partnerships have enabled the company to become a leader in online grocery shopping. With its continued expansion and commitment to sustainability, Ocado is poised to transform the grocery industry and make grocery shopping more convenient and sustainable for everyone.