When the summer season begins, the whole world starts exploring the best sunscreen brands to protect their skin from sun exposure.
It is highly recommended to use a broad-spectrum sunscreen with a low or zero chemical formulation. It keeps the skin safe against both UVA and UVB rays. It is also advised that you look for a sunscreen containing minerals if you have sensitive skin. You must aim to use sunscreen with a minimum SPF value of 30.

Here are the best sunscreen lotions available to choose from. 
Neutrogena Sunscreen
Neutrogena is one of the most well-known brands that offer best-in-class products. Their range of Ultra Dry-Touch Sunscreen contains an SPF of 55. With the consistent and correct application of this type of sunscreen, you will experience majestic benefits. even dermatologists ask their patients to use this brand for maximum efficacy. It is light in weight and does not clog your pores. This chemically formulated sunscreen is also available in a spray version.
Mamaearth Sunscreen
Another bestseller on the list, Mamaearth Sunscreen can be your go-to brand. It is best known for its mild formulation but supreme efficiency. If you have sensitive skin, then this sunscreen is ideal for u. You can also apply this product to your baby's skin when you take them out for a stroll in the park or while going to school. The main ingredients of this product include cocoa butter, shea butter, calendula, zinc oxide, and non-harsh chemicals. The mineral-based sunscreen has an SPF of 20. It is also tested hypoallergenic and hence, safe for your child.
Himalaya Sunscreen
Herbals Protective Sunscreen Lotion not only offers complete protection from the hazardous UV radiation but also keeps the skin nourished and hydrated. Due to the active ingredient called CINNABLOC in the sunscreen, the sunscreen is found superbly efficacious. With an SPF of 15, it also offers moisturizing, nourishing, softening, and deep cleansing properties.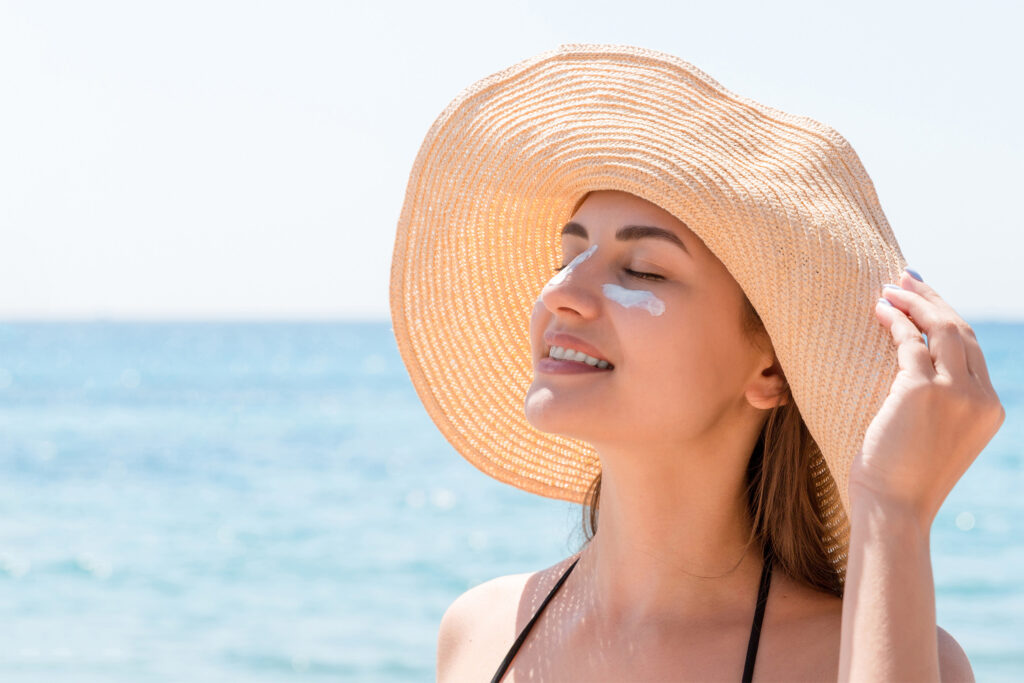 Lakme sunscreen
Now, who doesn't know this one? When people are not sure, they end up buying this reputed and trusted cosmetic brand. Lakme Sunscreen lotion provides 97% UV radiation protection and offers an SPF of 50. It plays an instrumental role in keeping your skin safe from rashes, redness, and sunburn. The product gets absorbed deeply into the skin and starts delivering fast results. It provides wide-spectrum protection from both UVA and UVB rays and reduces the signs of aging, dark circles, skin lightening, etc.
The Derma Co
The Derma Co offers sunscreen with a combination of Hyaluronic Acid and Vitamin E. It ensures to protect the user's skin from the sun and also lowers wrinkles. It does not clog your pores. Since this sunscreen has a 1% concentration of Hyaluronic Acid, it gets penetrated quickly and starts hydrating the skin. This sunscreen does not have chemicals and scents and is hence considered safe for the skin.
Lacto Calamine Sunscreen
Lacto Calamine daily sunshield offers a sunscreen with an SPF of 50. It provides a matte and clean finish. It is specially made keeping India's humid weather and scorching sun rays in mind. It ensures the skin remains guarded against sun damage and tanning. This product also keeps your skin safe from both UVA and UVB rays. This product is made using lemon extracts and kaolin clay so that it can take care of skin pigmentation. The makers do not use any harsh preservatives like parabens. Non-greasy and lightweight, this sunscreen formula gets deeply absorbed into the skin. 
Since the brands keep growing and changing, we can hardly rely on the one we were using. We must search for a new and effective sunscreen available in the market. The list mentioned above may help you!