Grocery shopping might not be the best thing to do and what makes it more unbearable is if you are on a budget. It is hard to resist the cravings of your comfort food that you might have to cut out when on budget.
But who says that? Because in this article we have for you amazing tips for grocery shopping when you are on a budget without sacrificing your favorite delights that you and your family loves.

Always buy perishable food items in the limited quantities that you will use.
Tossing the leftovers into the garbage can is no negotiation. Buying fresh fruits and vegetables in small portions that you will actually eat with the number of days is a good deal you must rely on.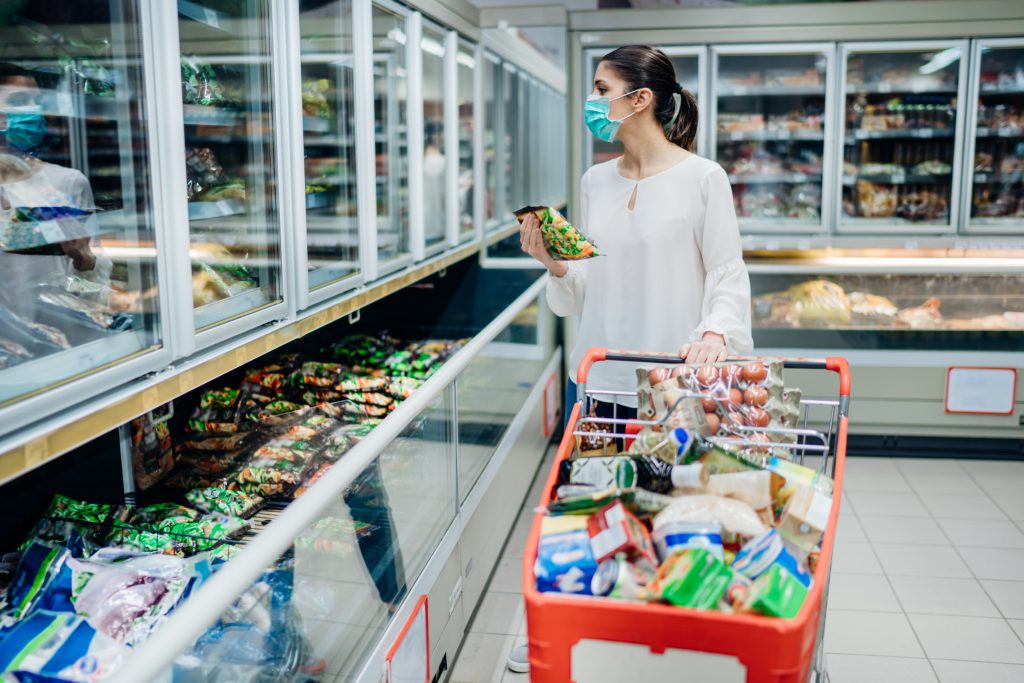 Frozen fruits and veggies that are less perishable are a good option as well that also let you control the portion of servings. Buying frozen fruits and veggies is not only accessible but also will save you time on deciding what meal you have to prepare next.
Always buy meat and cereals in bulk quantities.
For the staple food items such as meat and cereal that have the largest shelf life must be bought in bulk in order to save prices as well as processing costs at check out.
For buying meat and pork consider buying the fresh pork loin and slicing it into chops at home and same with the chicken. This goes the same for the vegans. For example, beans are a great protein source and by buying beans in bulk you can at least save the processing cost of every check out.
The staple food such as oatmeal and serials must also be bought in bulk quantities to cut some corners with the added cost.
Limit the purchasing of processed foods.
Processed food items are not only bad for health but are just for snacking. They not only increase your grocery shopping bills but obesity and bad cholesterol are also a result of eating processed foods. Next time you are on a budget consider cutting those snacks out and instead choose a healthy way of snacking on some veggies or fruit salad.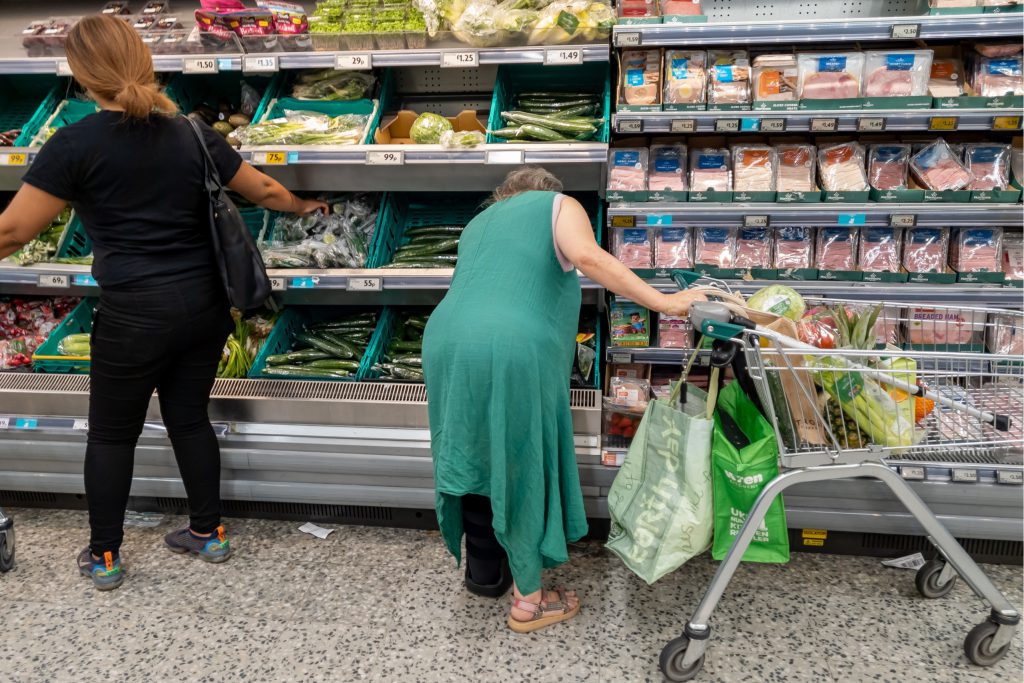 Ready-made foods items in the refrigerator sections can also toll down your budget because understandably you have to pay more for them. If you are shopping on a budget, skip that refrigerated section to prevent that lustful site of those readily available delights and save them for special occasions.
Use coupons with caution.
Using coupons for big savings feels like a big accomplishment, however it is a great market technique to tempt customers to buy more than they actually desire or need.
Do not fall into the trap of the sales representatives of the big supermarkets. Instead, look for double coupon redemption for extra savings if the coupon is for an item that you really need.
Be creative with the leftovers.
The leftovers can serve you with endless possibilities if you dive into your creative side. Better than throwing the leftovers straight into the garbage can create exotic soup, burritoz, casseroles and whatever you like.
Leftovers will not only make delicious meals but will also help you save money on grocery shopping. The Internet is full of ideas to help you create the best dish from the leftovers so now you know what to do with leftovers the next time.
Buy seasonal fruits and vegetables.
Fruits and vegetables straight out of the farm are not only the healthiest but also cost you lower in price. In addition to that it gives you an excuse to enjoy the seasonal fresh fruits and vegetables with your family during a meal.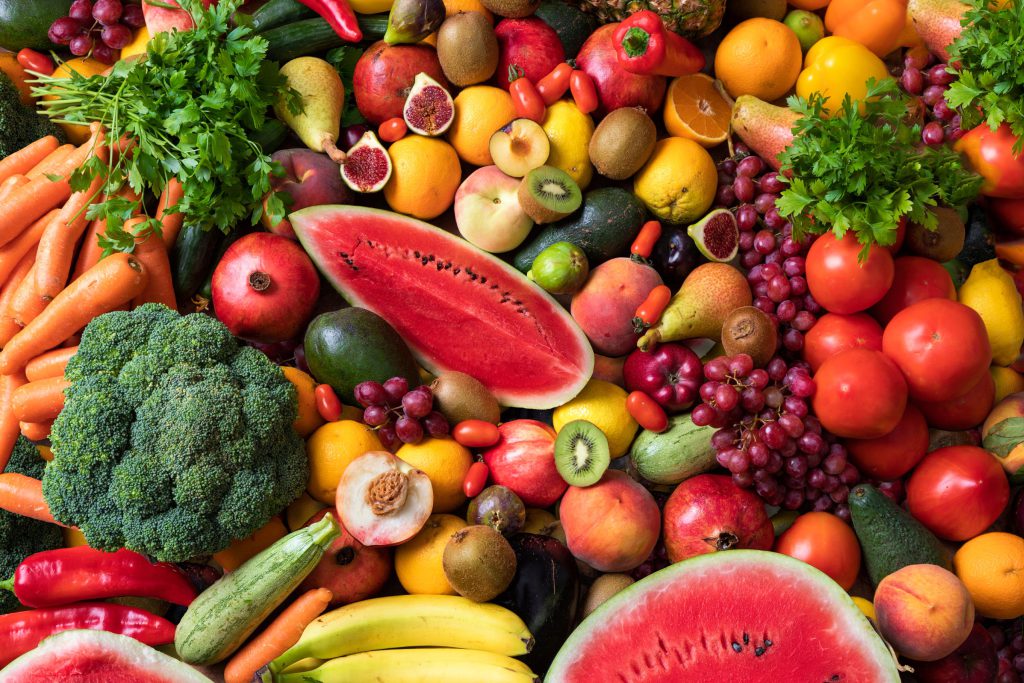 So, for the next time, put the list of seasonal fruits and vegetables on post-its on your fridge to remind yourself to buy fresh fruits and vegetables at lower prices in the right season.
Shop at Morrisons.
The fourth largest supermarket chain in the United Kingdom, Morrisons is the leading household brand. With exclusive deals and huge discounts on every necessity from grocery to household items, Morrisons is the right destination.
Established in 1899 by William Morrison it has known the biggest success from a bread-and-butter stall to the million-dollar company which is listed under UK's FTSE 100 index. For fresh and sustainable shopping for your favorite deals at affordable prices morrisons is ready to serve you with open arms.
Immerse yourself in the experience of fun grocery shopping like never before only with Morrisons. Check out the exciting services you will get with Morrisons:
Wide range of selection. With Morrison you will be able to shop grocery, bakery, drinks, and frozen items at the same time while you browse for the seafood. Morrison offers the largest range of selection to bring you convenience by making grocery shopping easy and endearing like never before.
Huge discounts. With a big range of ongoing offers and huge discounts, saving on your favorite delights at Morrison is super affordable and fun. You can combine meal deals and bundle offers for the sake of your budget and also sign up for Morrisons' delivery passes for getting free delivery on all of your online orders.
Trusted clients. The reason behind the success of Morrisons is because of the super-convenient services and customer-friendly approach that helped Morrisons to win a reliable trust. A family of over 9 million customers is a clear result of that. With Morrisons you are assured with complete responsibility for quality and accessibility which makes them the best.
To sum it up!
From grocery shopping to your comfort food, household items to clothing apparel, Morrisons are the best services you get with a comprehensive quality assurance and security to fulfill your necessities.
Everything you need at an affordable price and ongoing offers to lessen the burden further, Morrisons is offering £10 off every £50 online order with additional £20 off on your first three purchases by signing up to the exceptional services. This might be your first and last chance so do not miss and check out Morrisons official website right now.