Every week, we get our fill of brain-dead TV shows. Still, we can't get our fill of GOT even after the last season no matter how unfair it was.
It's compelling, brutal, and beautiful all at the same time. The varied environments, from gloomy dungeons to alpine summits, are enthralling, each with its narrative to tell. It's no surprise that it's shattered all kinds of records thanks to its compelling story and jaw-dropping visuals.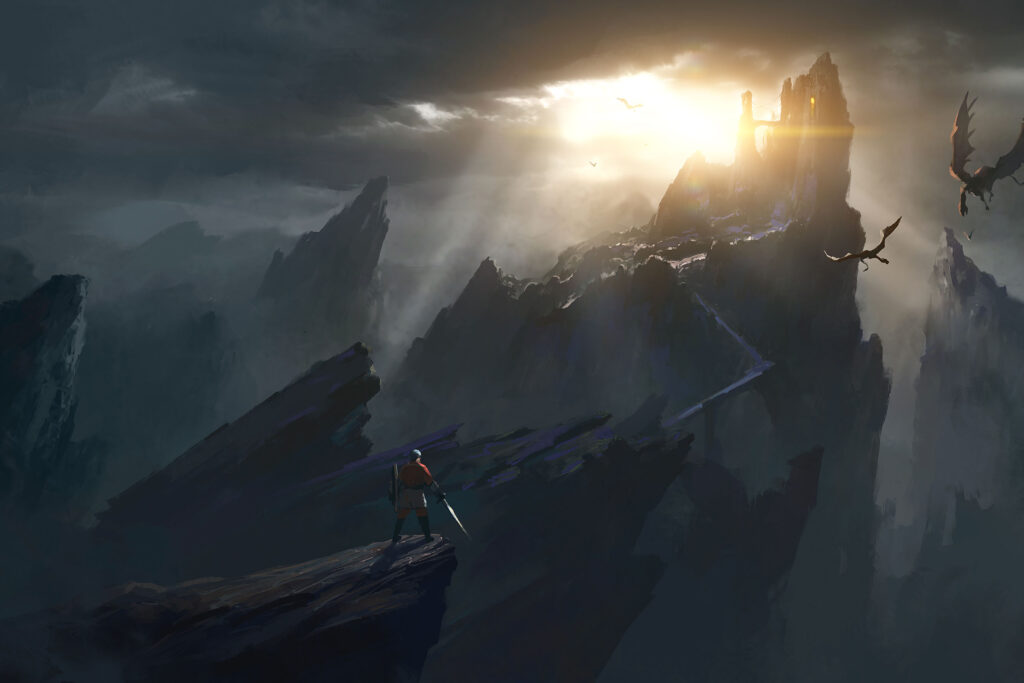 The performance may appear a touch wooden at times, but that is in keeping with the show's medieval appearance and feel. Yes, it's dark and ominous, but that's in line with the story. Yes, some situations may be upsetting to some viewers.
Outlander
If you were upset with the previous season of Game of Thrones for essentially failing its female characters, you should start watching Outlander right away, don't you think? Season 1 (Parts 1 and 2) is a true work of art in the female gaze. The story is based on the great book written by Diana Gabaldon and tells the story of a nurse who travels back to 18th Century Scotland and falls in love with a Scottish warrior Jamie Fraser. In addition, there is a lot of knitwear porn in the form of comfortable shawls and an abundance of kilts in this exhibition. 
The Last Kingdom
It's disheartening how many people are still not aware about this show or the book that inspired it. The Last Kingdom, like Game of Thrones, is composed of a series of a book titled The Saxon Stories. The Last Kingdom is a narrative of Uhtred, an orphan born in Northumbria who must have to choose between people who reared him and his original kingdom during the 10th century AD in England when Viking assaults were at their zenith.
Eye-gouging, beheading, stabbing, and crucifixion, to name a few, are all available for your viewing pleasure. There are several bone-crunching clashes with ever-satisfying sword clings.
The Tudors
The Tudors tells the story of Henry VIII's reign over England. It has to do with his regional political clout.
Same as GOT theme, this drama is surrounded by a motto of power and politics. Seeing all four seasons is a tremendous joy, even if it isn't historically correct. Scroll down if historical accuracy is essential to you. For a Game of Thrones fan, though, historical inaccuracy isn't a concern. You've come to see some serious, brutal drama, and The Tudors doesn't disappoint you even a little bit in that factor.
The Tudors is a period drama starring Jonathan Rhys Meyers as King Henry VIII, Henry Cavill as the king's brother-in-law, and Natalie Dormer as Anne Boleyn set in 16th century England.
Spartacus
Spartacus is a series chock-full of tremendous action, brutality, and drama – everything you'd expect from a Game of Thrones-style show. Even though this show is not in a fantastical world, it does have gladiators wielding swords. Did I mention there is a slew of story twists? Netflix has the series available to watch.
The Witcher
The Witcher is gripping and heart-breaking, and its horrific stories are told in a slow-burning manner. Initially, it was a video game trilogy, Geralt of Rivea, which soon made an official way to the OTT. This series has made an impact regardless of the game's fanbase and has captured millions of attention with the dystopian world and its morally flawed characters; though for long-time game fans, the series doesn't hit home much, Witcher is still worth watching. And let's not forget Henry Cavill's deadly looks. It's an irony that, in a world where witches are seen as monsters, they're often the ones humanity turns to for help with extra-terrestrial issues. A sword-wielding Witcher ought to be the least of their worries in a world full of dragons, trolls, and nasty humans.