Makeup can enhance our natural beauty and boost our confidence, but with so many products on the market, it can be overwhelming to know where to start. To help you achieve a flawless look, here are the top 10 makeup products you need in your collection.
Primer

A good primer is essential for creating a smooth canvas for your makeup. It helps to fill in pores and fine lines, creating a flawless base for your foundation. Primer also helps your makeup last longer, reducing the need for touch-ups throughout the day.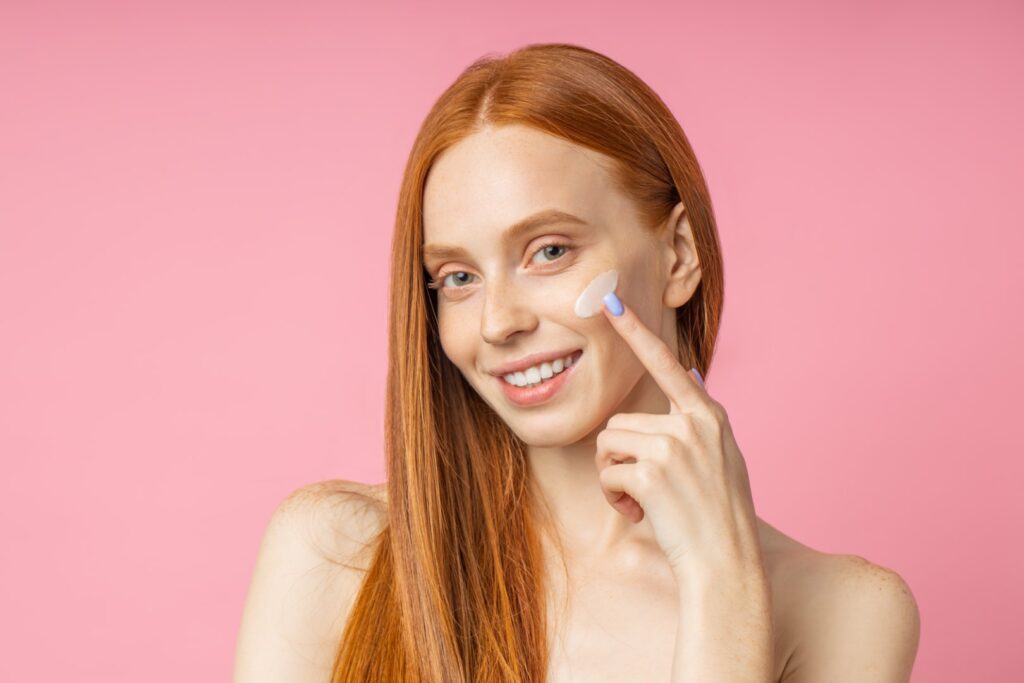 When choosing a primer, consider your skin type and concerns. If you have oily skin, look for a mattifying primer to help control shine. If you have dry skin, opt for a hydrating primer to boost moisture levels.
Foundation
Foundation is the base of your makeup look, and it's important to find the right shade and formula for your skin. Choose a foundation that matches your skin tone and texture, whether you prefer a full coverage or a lighter, more natural finish.
When applying foundation, start with a small amount and blend it outward using a brush or sponge. Don't forget to blend down your neck for a seamless finish.
Concealer
Concealer is a must-have for covering up any blemishes or dark circles under your eyes. Look for a concealer that's one or two shades lighter than your foundation for a brightening effect.
When applying concealer, use a small brush or your finger to dab a small amount on the areas you want to cover. Blend it outward until it's seamless with your foundation.
Powder
Setting your makeup with powder is essential for keeping it in place all day. Look for a translucent powder that won't add any extra color to your skin.
Using a large, fluffy brush, lightly dust powder over your face, focusing on your T-zone to reduce shine.
Bronzer
Bronzer is a great way to add warmth and definition to your face. Look for a shade that's one or two shades darker than your skin tone.
Using a fluffy brush, apply bronzer to the hollows of your cheeks, temples, and jawline, blending outward for a natural look.
Blush
Blush adds a pop of color to your cheeks and helps to give your face a healthy glow. Choose a shade that complements your skin tone and apply it to the apples of your cheeks.
Using a blush brush, sweep the color upwards towards your temples for a natural-looking flush.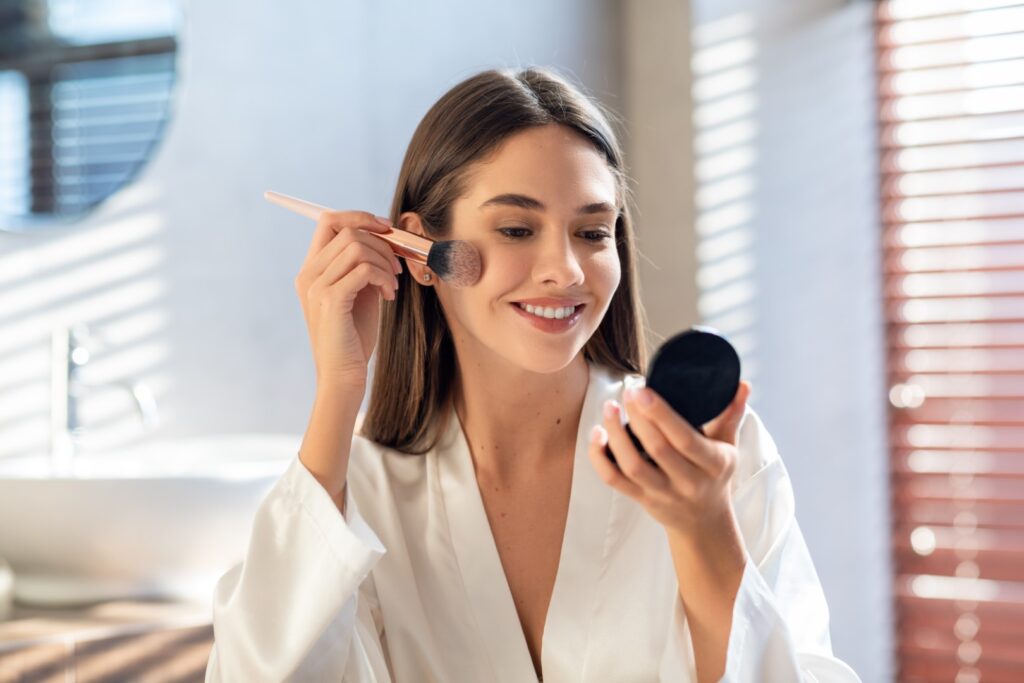 Highlighter
Highlighter is a great way to add a luminous glow to your skin. Look for a shade that complements your skin tone and has a subtle shimmer.
Using a fan brush, apply a highlighter to the high points of your face, such as the tops of your cheekbones, brow bone, and cupid's bow.
Eyebrow pencil
Well-groomed eyebrows can make a big difference to your overall look. Look for an eyebrow pencil that matches your hair color and has a fine tip for precise application.
Using small, hair-like strokes, fill in any sparse areas of your eyebrows, following their natural shape.
Mascara
Mascara is a must-have for adding length and volume to your lashes. Look for a formula that's smudge-proof and long-lasting.
Starting at the base of your lashes, wiggle the wand upwards to coat each lash. Apply a second coat for added volume.
Lipstick
A bold lip can add a finishing touch to your makeup look. Look for a shade that complements your skin tone and has a long-lasting formula.
Using a lip brush or straight from the tube, apply lipstick to your lips, starting at the center and working your way outward.
In conclusion, having these 10 makeup products in your collection can help you achieve a flawless and natural-looking makeup look. With these essential products, you can create a smooth base, add warmth and definition to your face, and enhance your natural features. Remember to choose products that work well with your skin type and tone, and always use high-quality products to ensure a long-lasting and professional finish. With practice and patience, you can create a makeup look that makes you feel confident and beautiful every day.