Heels are a staple in any woman's wardrobe. They can elevate an outfit, make legs appear longer and slimmer, and boost confidence. However, finding the perfect pair of heels can be a challenge. With so many styles, heights, and materials to choose from, it can be overwhelming to know where to start. In this ultimate guide, we'll cover everything you need to know to find the perfect pair of heels.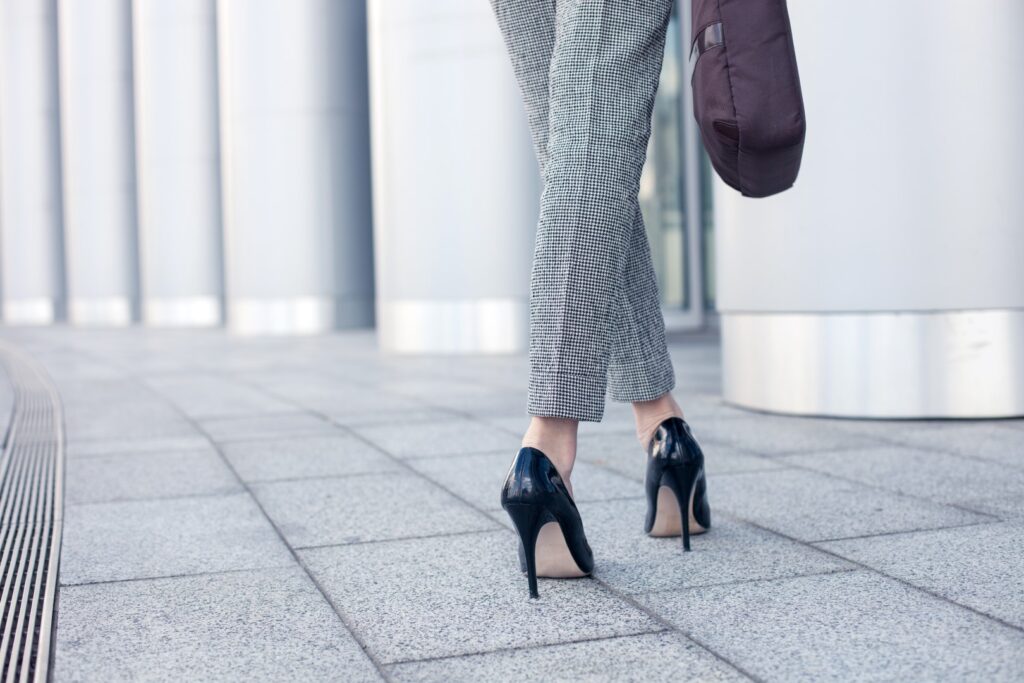 Determine the Occasion

The first step in finding the perfect pair of heels is to determine the occasion. Are you looking for heels for work, a night out, a wedding, or everyday wear? The occasion will help you narrow down the style and height of the heel.
For work, opt for a classic pump with a mid-heel height of 2-3 inches. A neutral color like black, nude, or navy will match any outfit. For a night out, you can go for a higher heel, a strappy sandal, or a bold color or print. For a wedding or formal event, consider a dressy pump or a sandal with embellishments like rhinestones or pearls.
Consider Comfort
One of the most important factors when buying heels is comfort. No matter how stylish a pair of heels may be, if they're uncomfortable, they won't be worth wearing. Look for heels with cushioned insoles, padded footbeds, and a stable heel. If you're new to wearing heels, start with a lower heel and work your way up as you become more comfortable.
Determine the Heel Height
The height of the heel is another important factor to consider when buying heels. Heels come in a variety of heights, from low kitten heels to sky-high stilettos. The height you choose will depend on the occasion, your comfort level, and your personal style.
For everyday wear, opt for a low to mid-heel height of 1-3 inches. For a night out or a special occasion, you can go for a higher heel height of 3-5 inches. Keep in mind that the higher the heel, the more strain it can put on your feet and legs.
Consider the Toe Shape
The shape of the toe can also make a difference in the overall look and comfort of the heel. Pointed toes are classic and elegant, but they can be uncomfortable if they're too narrow. Round toes are more casual and comfortable, but they can make legs appear shorter. Square toes are a trendy option that can be both stylish and comfortable.
Choose the Right Material
The material of the heel can also affect its comfort and durability. Leather is a popular option that's both stylish and durable. Suede is a softer material that's more delicate but can add texture to an outfit. Patent leather is a glossy material that's perfect for dressy occasions. Synthetic materials like faux leather and suede are affordable options that can mimic the look of real leather.
Look for quality
When buying heels, it's important to look for quality. A well-made pair of heels can last for years and be worth the investment. Look for heels with sturdy construction, durable materials, and high-quality finishes. Check the stitching, the heel attachment, and the insole to ensure they're well-made and will hold up over time.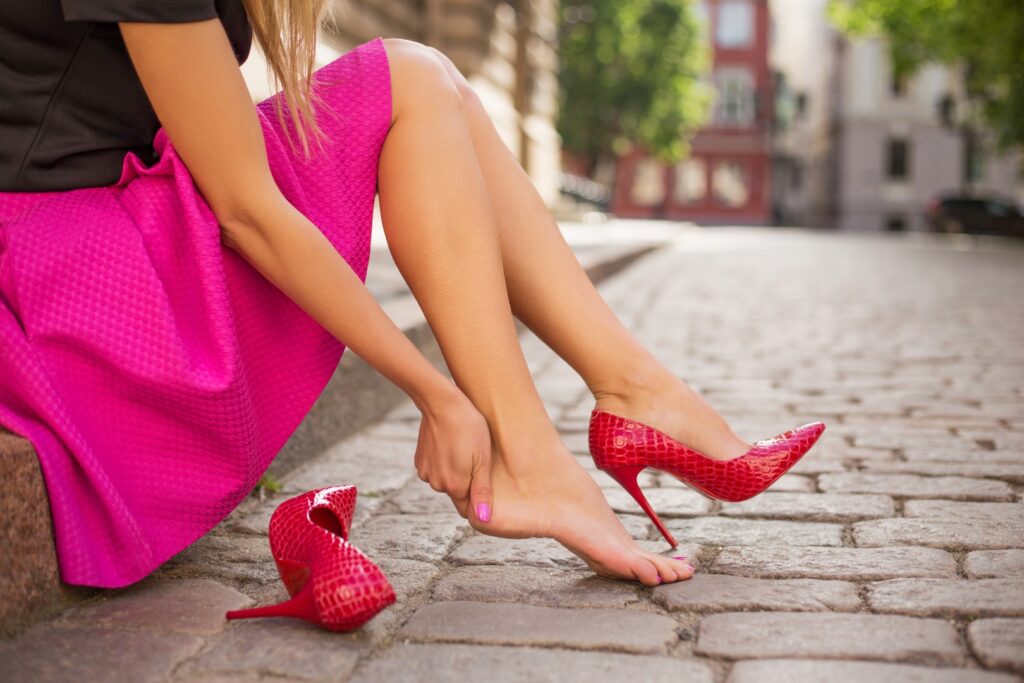 Try them on
Finally, when buying heels, it's essential to try them on before purchasing. Walk around the store, sit down, and stand up to get a feel for how they fit and feel. Check for any rubbing or discomfort, and make sure the heel is stable and secure. If you're shopping online, make sure to check the sizing chart and read reviews from other customers before purchasing.
In conclusion, finding the perfect pair of heels takes time and effort, but it's worth it in the end. By considering the occasion, comfort, heel height, toe shape, material, and quality, and trying them on, you can find a pair of heels that not only looks great but feels great too. Remember to also take care of your heels by storing them properly, cleaning them regularly, and having them repaired when needed. Investing in a good pair of heels can elevate any outfit and make you feel more confident and powerful. Whether you're heading to work, a special event, or a night out with friends, a great pair of heels can make all the difference. So next time you're on the hunt for the perfect pair of heels, keep these tips in mind to help you find the perfect pair.