Lavender
Digital Lavender has been forecasted as the colour of the year by WGSN. It is a beautiful and calming shade, and its association with serenity. In the world of fashion, we can expect to see Digital Lavender making an appearance in both women's and men's clothing. Designers such as Jil Sander, Brandon Maxwell, and Ester Manas are already incorporating this shade into their Spring/Summer 2023 collections. Meanwhile, leading fashion houses like Gucci, Fendi, Solid Homme, and Homme Plissé Issey Miyake are showcasing this colour in their upcoming Autumn/Winter 2023/24 collections for men. As Digital Lavender becomes more ubiquitous in fashion, we can expect to see it popping up in other areas of design and branding as well. It's a versatile shade that can be used to create a sense of calm and serenity, making it ideal for wellness and beauty products, as well as home decor and accessories.
Overall, Digital Lavender is a colour that is poised to make a big impact in 2023, and it will be interesting to see how designers and brands incorporate this calming and sensorial shade into their creations.

Red
This fiery colour is the boldest colour of all and it has become the hot colour for valid reasons. Red colour took over the runway at The New York fashion week Fall/Winter 2023. The colour was seen on the runway multiple times and was incorporated by every designer in their collection. Red was the show stopper for the runways of Tommy Hilfiger, Marc, Gucci, Balenciaga and others. The colour is considered bold and demonstrates power. Designers have made bright red easy to wear by seamlessly combining it with neutral and muted colours.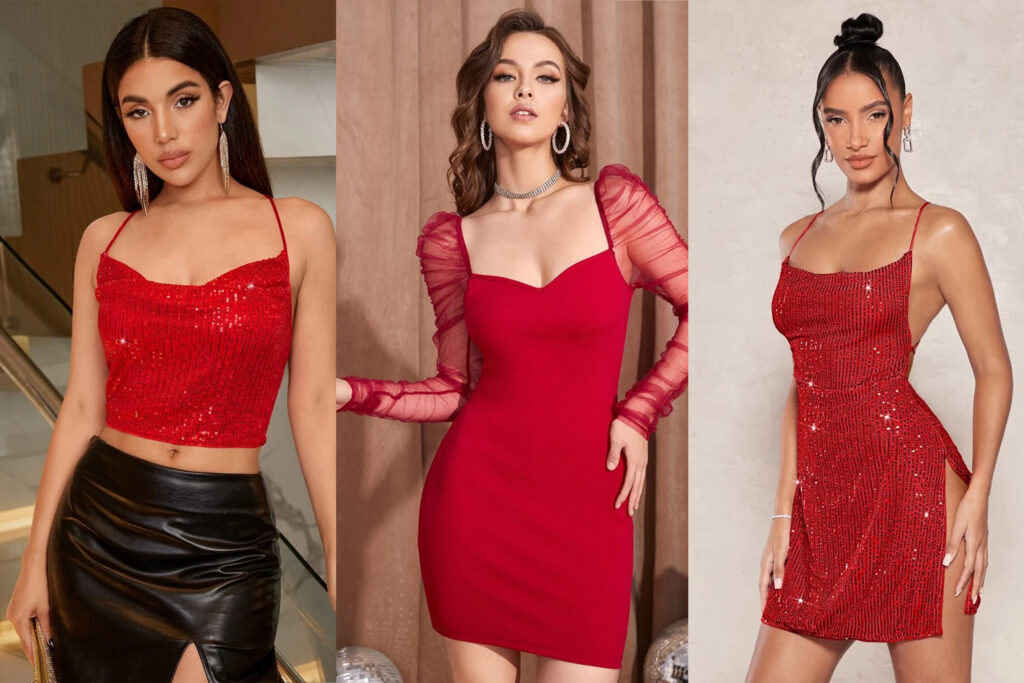 Orange
Orange goes really well with warm skin tone and can also be combined with neutral colours like cream, camel, bronze, or grey. Although burnt orange shades are traditionally associated with the fall season, they are set to be a popular colour trend for summer 2023. This hue is linked with creativity, sensuality, and abundance, which explains why it has caught the attention of fashion designers. High-end fashion labels such as Hermes and Isabel Marant have showcased trendy separates in burnt orange shades, which are ideal for wearing on sunny beach days or for enjoying tropical nightlife. Alberta Ferretti's 2023 collection also prominently features this shade, appearing on a range of garments from sequinned evening dresses to relaxed casual wear. Consider packing this versatile colour for your next beach vacation.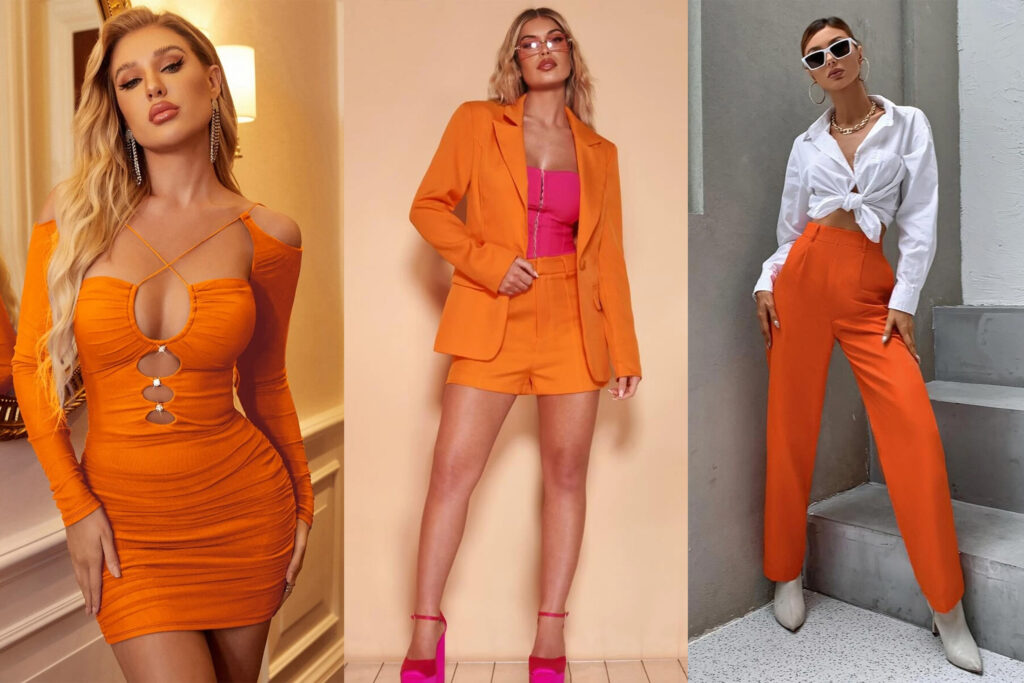 Metallic
Donning metallic garments exudes a sense of extravagance and lavishness. Moreover, when worn in close proximity to the face, their natural light-reflecting qualities can bestow upon us a youthful and radiant glow. Hence, it's no surprise that silver, gold, and bronze hues were in abundance on fashion runways. Tom Ford's show, for instance, was a disco-inspired affair, featuring sequins and lustrous separates, complemented by bold and glittering earrings. This trend of molten metallics has undergone a revamp and is set to continue its reign in 2023's fashion scene. Silver, in particular, has taken center stage and is one of the significant jewellery trends this year. Models donning silver clothes also accessorized with architectural arm cuffs and shoulder-grazing earrings.
If you are going clubbing or for a party a co-ord would be a perfect choice. This year's jewellery trend is all about being bold, big, and sparkly, making it a great way to add some metallic shine to your overall look. Jil Sander showcased this trend with models donning enormous silver, sculptural earrings, which can be easily replicated outside of the runway. Additionally, these statement pieces can serve as your own personal light, casting a radiant glow wherever you go.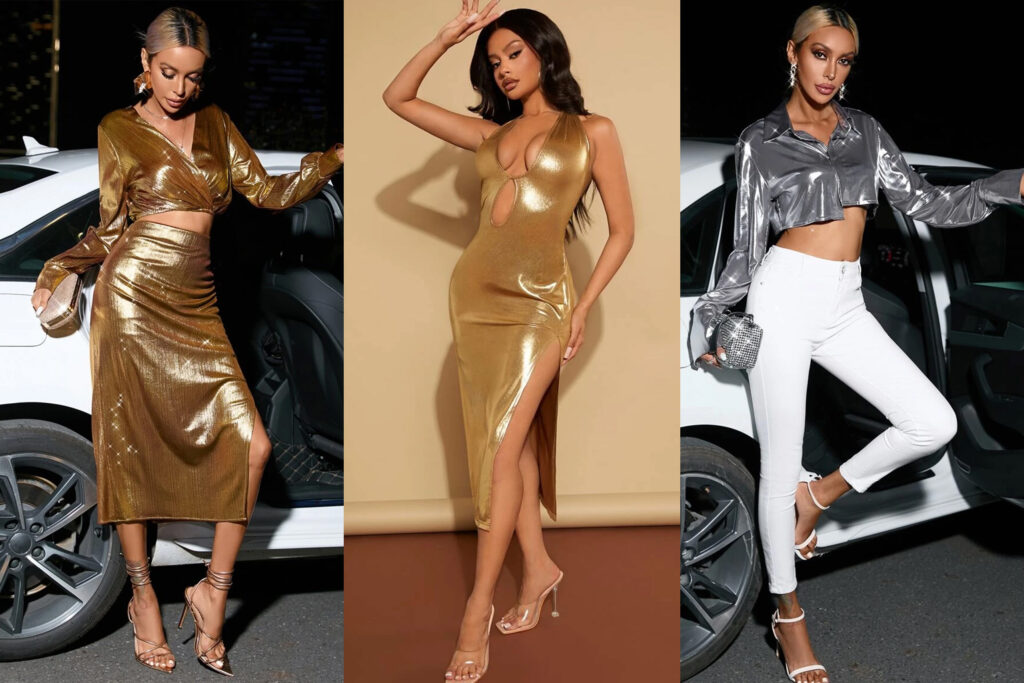 5. Pale Pink
Pink was a popular winter 2022 fashion trend in the bold and bright shade of Barbie pink, but the fashion colour trends for 2023 are leaning towards paler and more muted shades of pink. The resurgence of soft, feminine pink is attributed to its association with love, nurturing, and self-care, which are essential in the current post-pandemic world.  High-end fashion brands like Chanel, Stella McCartney, and Fendi Couture showcased the versatility of pale pink in their collections. Chanel featured models in tailored pink suits, while Stella McCartney chose minimalistic pink jumpsuits, and Fendi Couture presented sheer pale pink dresses that exuded a romantic vibe.  For a pretty, spring-time look, it is recommended to combine pale pink with other pastel shades as they complement each other well. Pale pink also pairs nicely with paler neutrals such as grey, light brown, ivory, and beige, making it a surprisingly versatile colour.