"Capture every moment of your life even when it's difficult to capture where using professional cameras is a hassle"

It's adventure season and action cameras are your go to companion. You need a camera that is durable and portable enough for the tasks whether you want to document recreational sports or underwater expeditions. Action cameras are small, lightweight, wearable, mountable, portable and also waterproof. They can be mounted to almost anything notably bicycles, skateboards, surfboards, drones helmets and car dashboard.
We have compiled a list of top 5 action cameras for 2023.
GoPro Hero 11 Black
GoPro Hero 11 Black is the latest version of the camera that comes with some improvements. It features a new, almost square sensor that gives you the ability to shoot and quickly edit the video in horizontal or vertical formats. The software of the camera has been effectively simplified, and there have been improvements to GoPro's companion app. Quik has also been enhanced to offer outstanding stabilization, impressive video quality in most lighting conditions except for low-light situations, and some enjoyable new modes such as light painting. With the addition of an "Easy" Mode it is able to extract high-resolution still images from videos, an "easy" mode that requires less adjustment of settings, and the ability to capture RAW images in burst mode.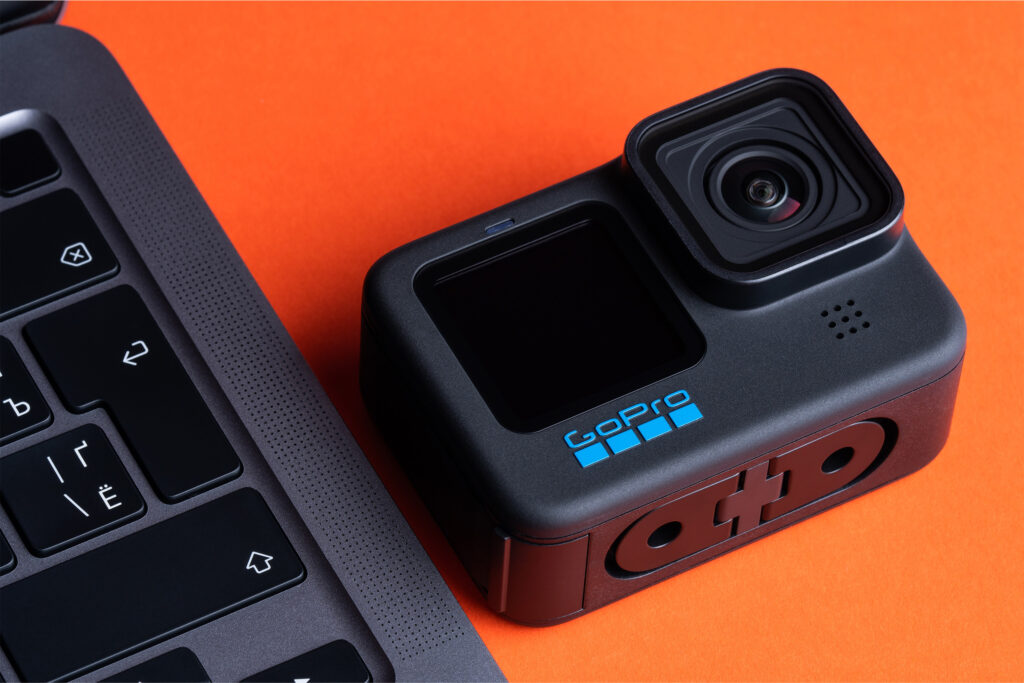 Insta360 One RS
Insta360 One RS is a multipurpose camera that provides a combination of action cam and 360-degree cam.The Insta360 One RS offers three different camera lenses or "mods." a 4K mod , a dual-lens 360-degree camera, and a wide-angle Leica lens paired with a 1-inch sensor that can capture 5K video. The latest version  features a 5.2K video capability on the 4K mod and a new processor that includes the company's motion-smoothing algorithm, eliminating the need for a separate app. The addition of a longer battery life, higher resolution stills, and a new widescreen 2.35:1 aspect ratio had made it an easy recommendation.The camera also receives regular firmware updates to add new features and improvements.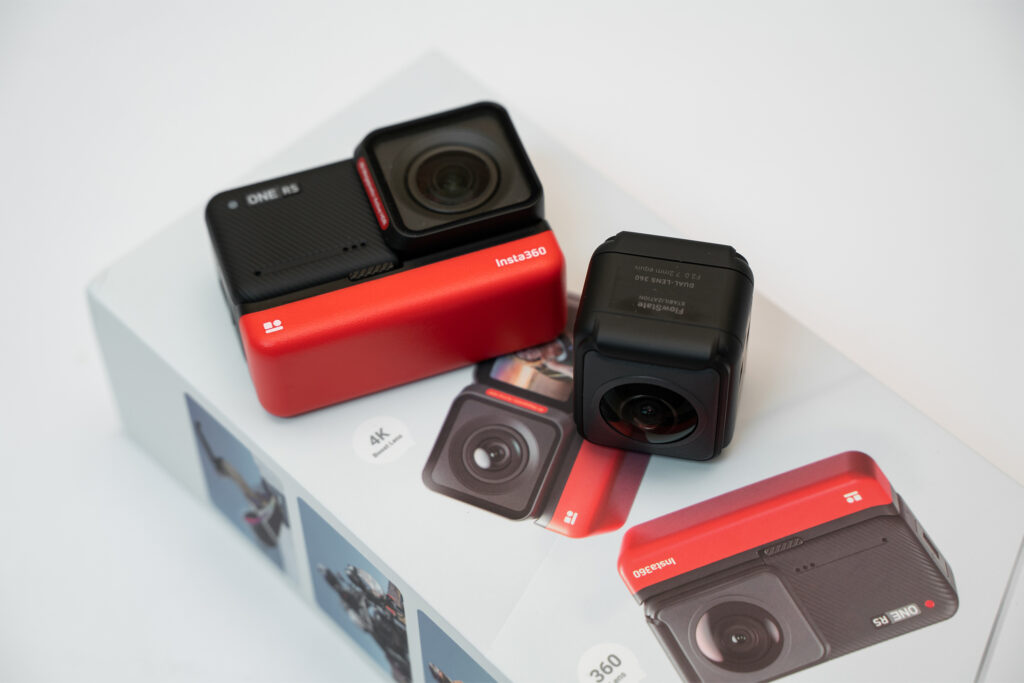 DJI Action 3
The device has a design that is reminiscent of GoPro, but with some unique features such as a magnetic quick-clip system and dual touch screens that are not available on GoPro. In addition, the device offers excellent battery life and video stabilization. Furthermore, it is less expensive than a GoPro, making it a tempting alternative.
While its video resolution maxes out at 4K, the device is capable of capturing slow-motion footage at 120fps. Its waterproof and mountable design makes it ideal for recording action. Additionally, vloggers will appreciate the device's stereo microphone, which captures audio effectively, and the front-facing touch LCD screen, which is useful for taking selfie videos.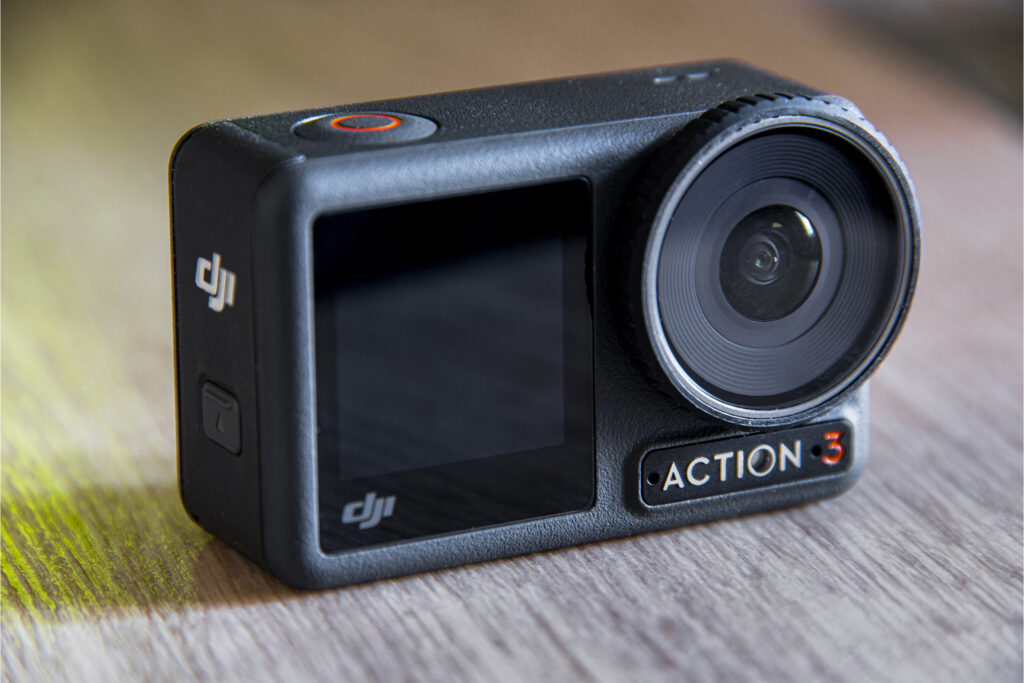 GoPro Hero 10 Black
The Hero 10 Black comes with a 5.3K video with 60 frames per second. The fast processor reduces the capture times, pushes higher resolution out of the 23.6-megapixel sensor, and improves image stabilization significantly. While the Hero 11 does outperform this camera in terms of its newer, more square processor, image stabilization, and higher resolution stills from video, the Hero 10 provides adequate performance for most people. Unless you need to edit videos in vertical format, the Hero 10 is likely a cost-effective choice.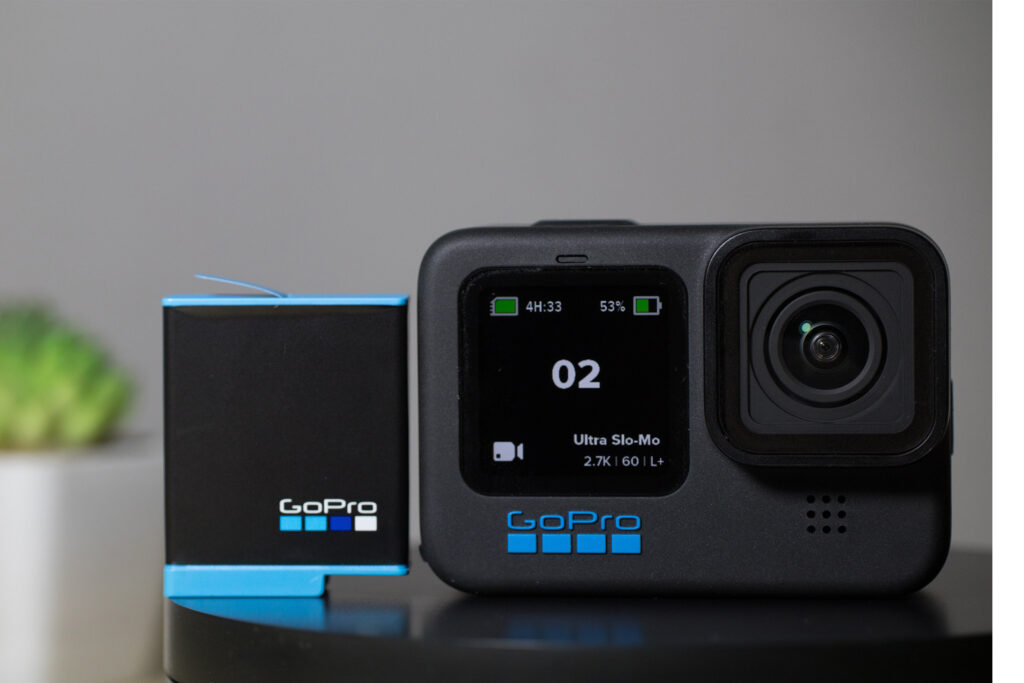 Insta360 X3 Camera
Insta360 X3 captures 5.7K 360 video out of its dual lenses, but you can also switch to a new single lens mode and use it like a 4K action cam. The X3 is slim, relatively lightweight, and can shoot very high resolution 72-megapixel spherical images. For those looking to capture dual-lens, 360-degree video, the Insta360 X3 is the camera to consider. Its unique capability of recording an all-around view of the world allows for creative and intriguing video content, with accompanying software tools to enhance the editing process. The camera's durability and waterproof feature make it a suitable option for mounting and recording action.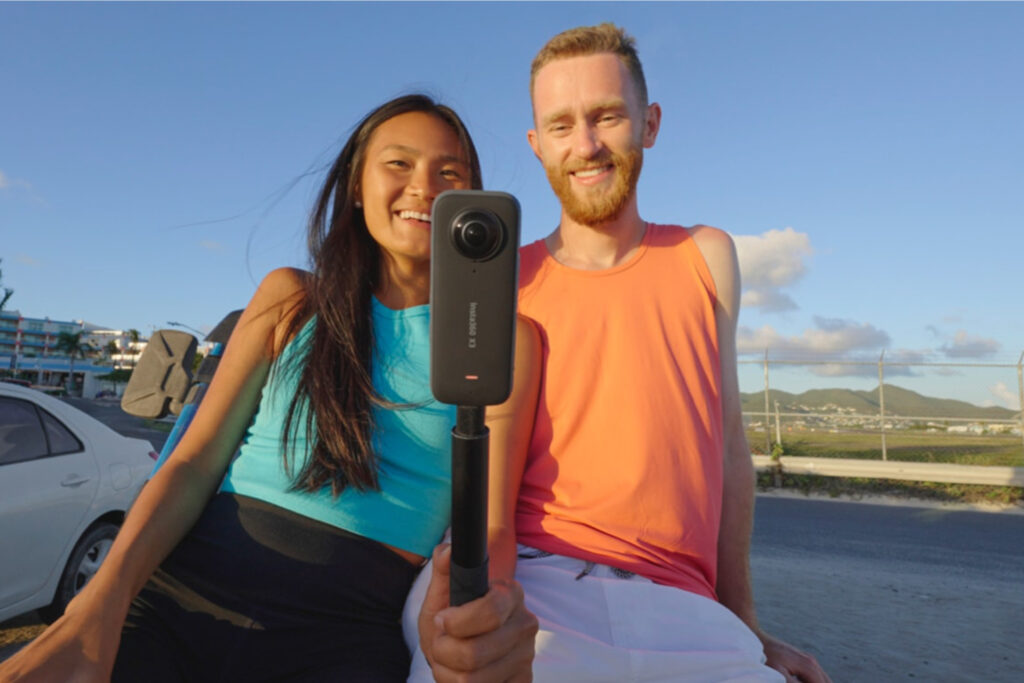 These were our recommendations of top 5 action cams you can buy right now but if you are still confused our top pick is Gopro Hero 11 Black for best overall and Gopro Hero 10 for best value for money.