One brand has consistently dominated the market for athletic apparel and cutting-edge footwear, revolutionizing the shopping experience for both fashion-conscious shoppers and sports enthusiasts. JD Sports, the undisputed leader in sportswear retail, has been able to captivate audiences all over the world with its unrivaled product selection, ground-breaking partnerships, and dedication to client satisfaction. JD Sports has established itself as a go-to store for athletes, sneakerheads, and casual shoppers alike, offering everything from the newest sneakers to chic clothing. The reasons for JD Sports' meteoric rise, its impact on the global sportswear market, and how it has successfully maintained its top spot in the sector will all be covered in this blog.
1. A Tradition of Creativity and Knowledge 

In 1981, JD Sports opened its first store in Bury, England. JD Sports quickly established itself as a market leader with a vision to offer the best selection of sportswear and footwear. The company distinguishes itself from rivals by committing to providing coveted and exclusive products along with a superior shopping experience. JD Sports gained a reputation for setting trends rather than following them by consistently spotting emerging ones and staying one step ahead of the curve.
2. Exclusive Collaborations and Desired Partnerships 
The strategic alliances and partnerships that JD Sports has formed have been instrumental in establishing the company as a brand that is changing the game. Exclusive collections and limited-edition releases have resulted from partnerships with well-known sports brands like Nike, Adidas, PUMA, and Reebok, making waves in the fashion industry. These partnerships have drawn the interest of sneakerheads and fashion-forward people worldwide by fusing athletic performance with streetwear aesthetics, creating an unprecedented demand for JD Sports' products.
3. Immersive In-Store Experience and Online Retail Prowess 
JD Sports' success can be attributed, in part, to its dedication to providing customers with immersive in-store experiences. The brand's retail outlets are vibrant and visually striking, creating an atmosphere that resonates with its target audience. From in-store DJ sets to interactive displays, JD Sports goes above and beyond to make shopping an engaging and memorable experience. Additionally, the company has leveraged the power of e-commerce to reach a global customer base, investing heavily in its online platform and offering seamless digital shopping experiences.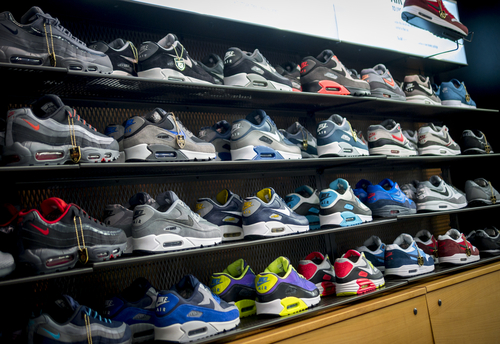 4. Embracing Athleisure and Influencing Fashion Trends 
One of JD Sports' greatest achievements lies in its ability to tap into the athleisure trend and influence mainstream fashion. JD Sports has been at the forefront of the emergence of athleisure, a fusion of athletic and leisurewear, as a dominant force in the fashion industry. By curating stylish sportswear that seamlessly transitions from the gym to the streets, JD Sports has successfully blurred the lines between performance wear and fashion. The company works with athletes and influencers on social media to promote the versatility and desirability of its products, further enhancing the brand's influence.
5. A commitment to social responsibility and sustainability 
JD Sports has acknowledged the value of sustainability and social responsibility in a time when conscious consumerism is gaining ground. The business actively works to lessen its impact on the environment by putting forward programs like waste reduction, energy efficiency, and sustainable sourcing. Furthermore, JD Sports is involved in numerous charitable endeavors, promoting causes for the improvement of education, health, and sports in local communities.
There is a reason for JD Sports' quick ascent to prominence in the sportswear retail sector. The brand has transformed how we think about sportswear through relentless innovation, coveted collaborations, memorable shopping experiences, and a dedication to sustainability. JD Sports has become an iconic brand that combines fashion and athletic performance, winning the hearts of customers all over the world. JD Sports is showing no signs of slowing down thanks to its keen eye for emerging trends and unwavering commitment to providing the best goods and experiences. Looking ahead, it is clear that JD Sports will continue to influence the direction of the sportswear retail industry by raising the bar for rivals and motivating people to express their passion for both fashion and sport.