Flying is an exhilarating experience that enables us to break down barriers and travel the globe. Condor Airlines is the top choice when looking for an airline that provides a smooth and memorable journey. Condor Airlines has cemented its position as a dominant force in the aviation sector with its first-rate service, broad network, and dedication to customer satisfaction. We will delve into Condor Airlines' fascinating world in this blog and learn why customers choose it when looking for quality, comfort, and adventure.
1. A Profound Past 

Condor Airlines was founded in 1955, and it has a long history. Since its inception in Germany, Condor has developed into one of the most well-known leisure airlines on the continent, offering unforgettable journeys to millions of tourists around the world. Its continued focus on innovation, security, and customer satisfaction is the reason for its longevity and success.
2. Widespread Network 
The wide-ranging network of Condor Airlines, which connects numerous locations around the world, is one of its greatest assets. Condor Airlines can get you to wherever it is you want to go, whether that be too cosmopolitan cities, cosmopolitan beaches, or historical sites. The airline offers over 100 destinations across Europe, North America, Africa, and Asia, ensuring that customers can easily get where they want to go.
3. Exceptional Service 
The superior service provided by Condor Airlines sets it apart from its rivals. From the moment you step on board, you are greeted with warmth and professionalism. The attentive and accommodating flight attendants are committed to making sure you are comfortable all the way through the flight. Condor Airlines works to make every flight a pleasant experience by providing cozy seating, delicious meals, and a variety of entertainment options.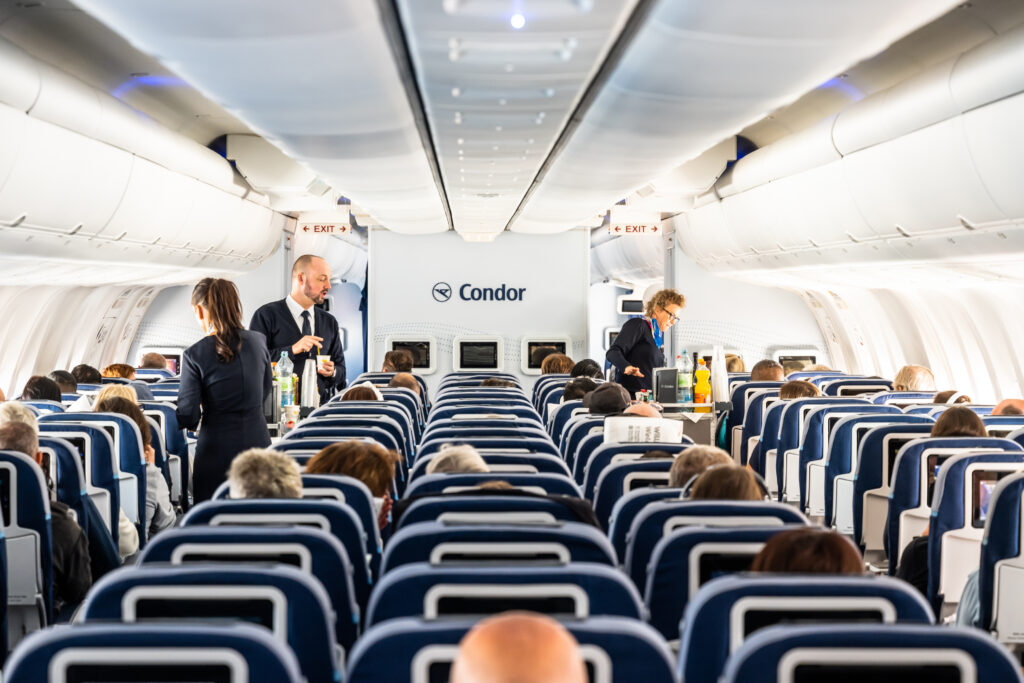 4. A Focus on Safety
Condor Airlines is no different from other airlines in that it goes above and beyond to ensure the safety of its passengers. The airline uses cutting-edge technology, exacting maintenance procedures, and qualified pilots to uphold the highest safety standards. Additionally, Condor Airlines provides passengers with peace of mind throughout the flight by keeping them updated on safety procedures and promptly communicating any changes or updates.
5. Eco-Friendly Programs 
Environmental sustainability is essential in today's world. In order to lessen its carbon footprint, Condor Airlines has implemented a number of eco-friendly initiatives. The airline consistently makes investments in fuel-efficient aircraft, applies sustainable business practices, and contributes to a number of environmental projects. Travelers can take pleasure in their journeys while promoting a greener future by selecting Condor Airlines.
6. Condor & More's Loyalty Program 
Condor Airlines' loyalty program, Condor & More, rewards frequent flyers. This program offers special advantages like priority boarding, access to lounges, and bonus miles that can be exchanged for upgrades or free flights. Travelers can take advantage of a variety of benefits while setting out on their journeys by enrolling in the Condor & More program.
Condor Airlines, which offers exceptional service, a sizable network, and a dedication to passenger satisfaction, has established a remarkable reputation as a top leisure airline. Condor Airlines stands out in the cutthroat aviation sector with its rich heritage, unwavering commitment to safety, and commitment to environmental sustainability. Condor Airlines guarantees a trip full of comfort, convenience, and priceless memories whether you are looking for adventure in Europe, North America, or elsewhere. Travel the world like never before by taking to the skies with Condor Airlines.