When it comes to sports and fashion, one name stands out above the rest: JD Sports. JD Sports has become the ultimate destination for sports enthusiasts and fashion-forward individuals alike, thanks to its unrivaled selection of sneakers, apparel, and accessories. JD Sports has you covered whether you are an athlete looking for peak performance or a trendsetter looking for the latest streetwear. In this blog, we will look at JD Sports' incredible journey, explore its vast product offerings, and discover why they have become the go-to destination for athletic style around the world.
The Beginnings of JD Sports:

JD Sports began as a single shop in Bury, Greater Manchester, UK, in 1981, offering primarily sports footwear. However, the brand's commitment to providing the best products and exceptional customer service propelled it to success quickly. JD Sports grew its business over time, opening stores across the UK and eventually expanding internationally.
The Sneaker Mecca:
JD Sports' unrivaled selection of sneakers is one of the main reasons why it has become synonymous with athletic style. Whether you are a fan of iconic brands like Nike, Adidas, or Puma, or you are looking for niche labels and exclusive collaborations, JD Sports has something for everyone. JD Sports' shelves are a haven for those who value both performance and style, with everything from classic silhouettes to the most recent releases. Furthermore, the retailer frequently collaborates with brands and designers to create unique and limited-edition sneaker collections, positioning JD Sports as a trendsetter in the sneaker industry.
Sports Apparel and Accessories Beyond Footwear:
While sneakers are the focus of JD Sports, the retailer also offers a wide range of sports apparel and accessories. JD Sports has it all, whether you need high-performance activewear for your workouts or fashionable athleisure pieces for your street style. Their collection caters to athletes, fitness enthusiasts, and fashion-conscious individuals alike, with high-quality tracksuits, hoodies, and leggings, as well as sports bras, backpacks, and hats. JD Sports' keen eye for the latest trends ensures that customers can stay fashionable while embracing their active lifestyles.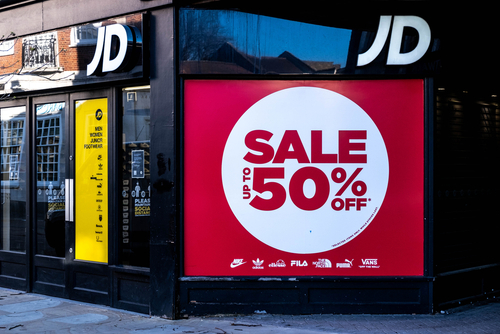 The JD Experience: Unparalleled Customer Service:
JD Sports' unwavering commitment to customer satisfaction is one of the key factors contributing to its success. Their knowledgeable and friendly staff offers personalized assistance, ensuring that customers find the right products for their needs. JD Sports' team is always available to assist you, whether you are unsure about the correct shoe size or require styling advice. Furthermore, JD Sports' online platform provides a streamlined shopping experience with easy navigation, detailed product descriptions, and no-hassle returns. The brand's commitment to excellence has earned them a devoted customer base as well as numerous industry accolades. 
JD Sports and Community Participation :
JD Sports, in addition to being a leading retailer, actively engages with the community through a variety of initiatives. The brand sponsors a variety of sporting events, collaborates with local organizations to support youth development programs, and promotes sports inclusivity. JD Sports' impact goes beyond fashion and athletics by fostering a sense of belonging and empowerment, making a positive difference in the lives of individuals and communities.
JD Sports has unquestionably established itself as the ultimate sneaker destination and a dominant force in athletic fashion. From its humble beginnings to its global expansion, the brand has been committed to providing high-quality products and excellent customer service. JD Sports has an unrivaled selection that caters to every style and preference, whether you are looking for the latest sneakers, high-performance activewear, or trendy athleisure pieces.
JD Sports continues to inspire and empower individuals to unleash their athletic style and embrace their passions by keeping their finger on the pulse of sports and fashion. So, what are you holding out for? Step inside JD Sports to discover a world where sports and fashion coexist in perfect harmony.