The last couple of years of the pandemic taught us the significance of maintaining our health. One of the key ways to boost your immunity and remain fit is to kick-start your day with healthy drinks!
Here we present you the recipes for the healthiest drinks to keep yourself in the best shape ever.

Healthy drinks in the morning
Since you have been sleeping for seven to eight hours without water, by the time you wake up, your body is dehydrated. Though water is certainly one of the best ways to start your day, other healthy concoctions mentioned below can treat hydration, energize, boost your metabolism, and a lot more.
If you cannot afford to manage many ingredients, then this is the best drink for you. All you need to do is to squeeze half a lemon in some warm water. Lemon is rich in Vitamin C and boosts immunity. Drink the lemon water first thing in the morning and feel fresh for rest of the day.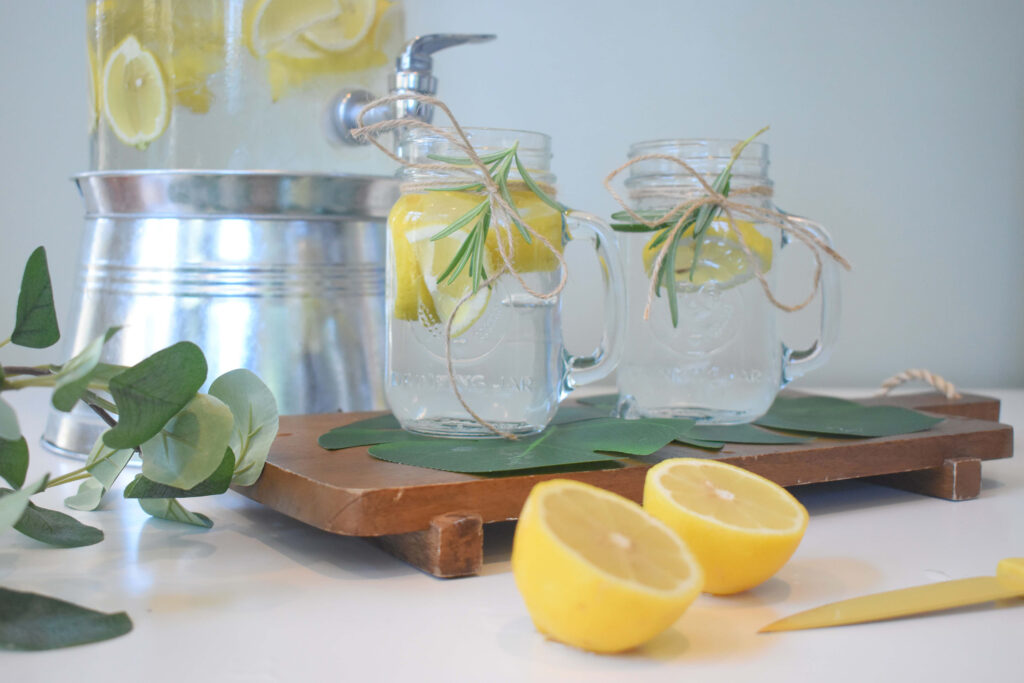 Again, if you stay in a PG or have an early office schedule, then this simple drink will do the trick. Mix a spoon of natural and pure honey in some warm water. Additionally, you can put some lemon juice in it too, to augment the health benefits.
Introduce something magical in your life! Switch your cup of morning coffee with a glass of green juice. The vitamins and minerals in the leafy green vegetables such as kale, spinach, etc. are known to promote health and energy. These vegetables are especially rich in iron and boost oxygen in your cells. Add a pinch of lemon and salt to it, to enhance the taste!
Aloe is popular for its immense therapeutic properties. It is not just good for the stomach but also makes the skin glow. It can heal cuts, skin issues, and lower tanning. This plant is one of the best inventions ever made. Drinking a few sips of Aloe Vera juice every day will also lower the risk of gastrointestinal inflammation and IBS.
Also known as detox tea, a mixture of turmeric and other healthy green ingredients can promote weight loss and provide you with enough antioxidants for the day. It boosts your metabolism and results in fat loss. All you need to do is to boil green tea leaves in water and add some turmeric powder to them. You can also add a pinch of cinnamon powder and star anise. Strain the liquid and drink.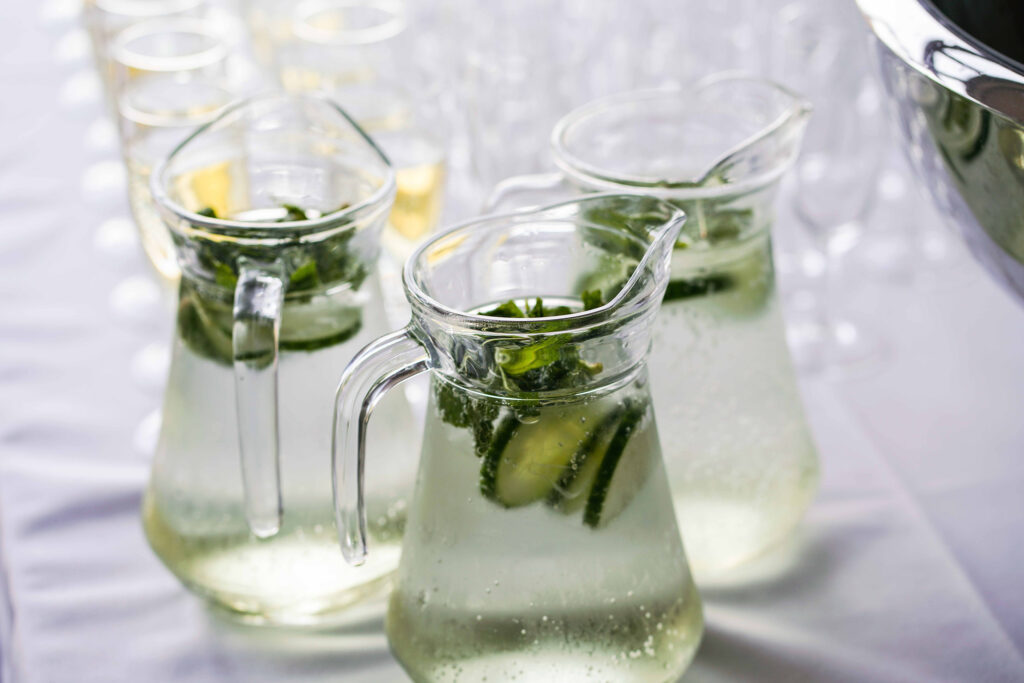 One of the best and the most refreshing drinks for summer! Beat the heat with cucumber mint water. It improves digestion, kills fat, prevents fluid retention, helps you maintain weight, etc. Since cucumbers have high water content, it is known to remove toxins from the body. Cucumbers are also rich in fiber that enhances metabolism and aids weight loss.
Add sliced cucumber, sliced lemon, some mint leaves, some ginger juliennes, and 2 liters of coconut water or plain water. Allow the mixture in your refrigerator overnight. When you wake up, enjoy the drink first thing in the morning.
Have a rigorous day ahead? This fruity and filling morning beverage can keep you energetic all day long. Fruit smoothie boosts metabolism, tastes nice, and provides you immense health benefits. Take half a cup of your favorite fruit such as apple, melon, mixed berries, banana, oranges, papaya, etc. in a blender. Add a quarter cup of oats, low-fat yogurt, and some milk and blend. Viola! Your healthy drink is ready!
There are so many drinks to boost your fitness, promote metabolism, aid weight loss, increase satiety, etc. These nutrients and powerful compounds can significantly improve your health. So, which one are you opting for?