Countdown is one of New Zealand's largest and most successful retail chains, with over 180 stores across the country. The brand has a reputation for providing high-quality products at affordable prices, with a focus on freshness and customer service. Here are some of the key factors that have contributed to Countdown's success:
Strong Brand Reputation
Countdown has been operating in New Zealand since 1981, and over the years, it has built a strong reputation for quality and affordability. The brand's commitment to freshness and customer service has helped to foster customer loyalty, with many shoppers choosing to shop at Countdown over other retailers.

Countdown has also been recognized for its sustainability efforts, with the brand actively working to reduce waste, lower its carbon footprint, and support local communities.
Wide Range of Products
Countdown offers a wide range of products, from fresh produce and meat to household essentials and personal care items. The brand's focus on quality and freshness ensures that customers can find everything they need in one convenient location.
In recent years, Countdown has expanded its product offerings to include a range of organic and gluten-free products, catering to customers with specific dietary needs. The brand has also launched several private-label brands, including Homebrand and Select, which offer high-quality products at affordable prices.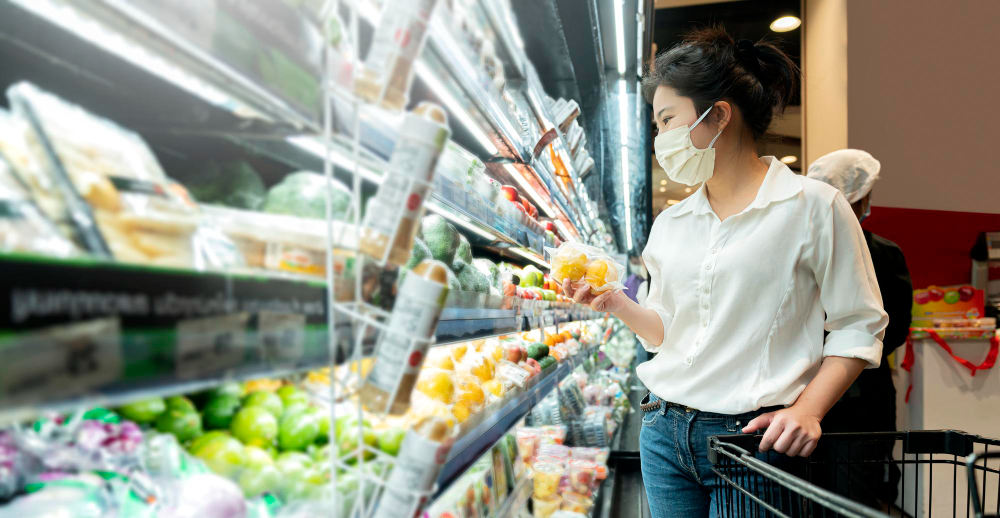 Digital Transformation
Countdown has embraced the digital revolution, recognizing the importance of e-commerce and mobile technology in today's market. The brand's online store offers a seamless shopping experience, with easy navigation and a wide range of products.
Countdown has also developed a mobile app that allows customers to browse products, create shopping lists, and track their purchases. The app also provides customers with access to exclusive deals and promotions, further incentivizing them to shop at Countdown.
In-Store Experience
Countdown has invested heavily in creating an enjoyable in-store experience for its customers. The brand's stores are clean, organized, and well-lit, with friendly and knowledgeable staff on hand to assist shoppers.
Countdown has also introduced several innovations to its stores, including self-checkout machines, which allow customers to scan and bag their own items, and click-and-collect services, which enable customers to order products online and pick them up in-store.
Community Engagement
Countdown is committed to supporting local communities across New Zealand. The brand has launched several initiatives to give back to the community, including the Food Rescue program, which donates surplus food to local charities, and the Community Funds program, which supports local schools and community groups.
Countdown has also partnered with several organizations to promote sustainability and reduce waste, including the Love Food Hate Waste campaign and the Soft Plastics Recycling program.
Conclusion
Countdown's success in New Zealand can be attributed to its strong brand reputation, wide range of products, digital transformation, focus on in-store experience, and community engagement. The brand's commitment to sustainability and community support further sets it apart from other retailers in the region.
As the retail industry continues to evolve, it's clear that brands like Countdown will need to continue to adapt and innovate to stay ahead of the competition. However, with its strong foundation and commitment to customer satisfaction, Countdown is well-positioned to continue its growth and success in the years to come.
In conclusion, Countdown has established itself as a retail giant in New Zealand, with a reputation for quality, affordability, and sustainability. The brand's continued focus on innovation, customer service, and community engagement has enabled it to stay ahead of the competition and maintain its position as a leader in the retail industry.