Introduction
Delhi has many nearby hill stations that are perfect weekend destinations to relieve the city turmoil and the sweltering heat. Discover magnificent vistas from high heights; lengthy walks through lush green forests, and picnic meals. What makes them even better is their remoteness from the capital city, which allows you to arrange enjoyable weekend vacations and journeys. So take a peek at these hill towns around Delhi, ideal for your next vacation. These excellent hill stations around Delhi can give you an energizing getaway.

There are a lot of mountain peaks around Delhi that provide guests with the most refined luxury and allow them to relax fully. There are also a variety of intriguing activities available at the hill stations.
 The following are some best hill stations around Delhi that should be visited this summer at least once: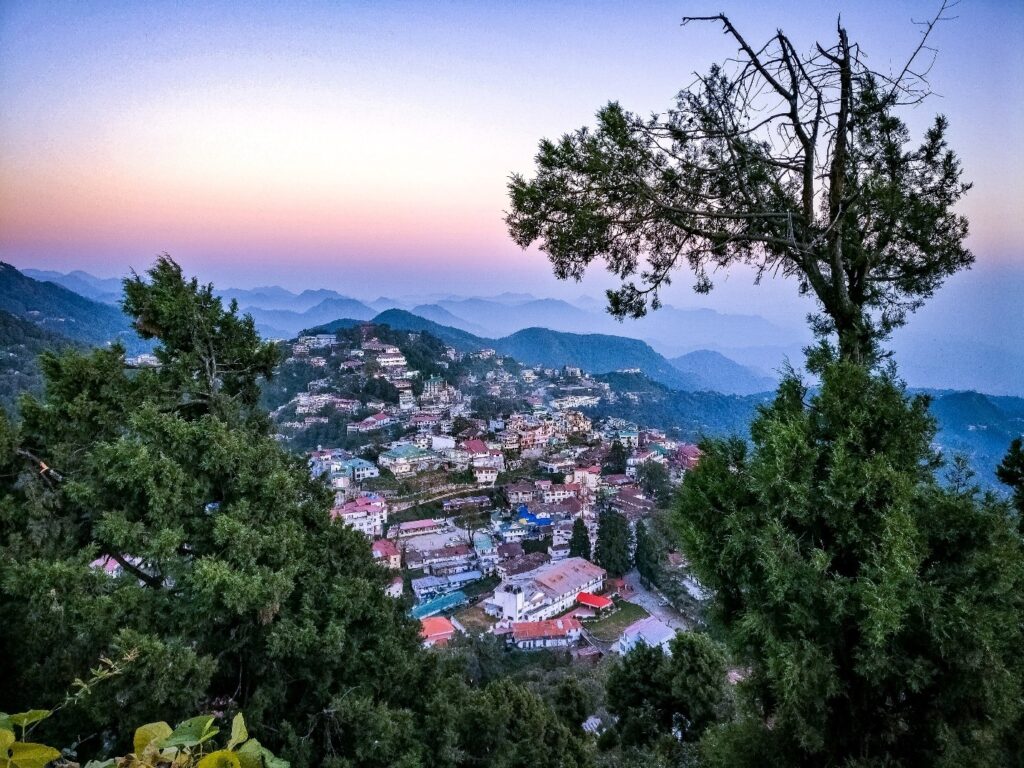 1. Mussoorie, Uttarakhand
It is recognized as the "Queen of Hill Stations," and it's one of the closest spots to explore from Delhi if you're looking for scenic scenery at its finest. It boasts hills at 6500 feet, bright skies, a lovely setting, and some pristine clear waterfalls to enjoy. So you may have a pleasant journey with your lover here and spend some time relaxing by the lake while breathing in the fresh, unpolluted wind of this hill resort. April-June and October-November are the best months to visit Mussoorie.
Famous Spots: Mussoorie Lake, Kempty Falls, Dhanaulti, George Everest's House etc.
Fun Activities: Boating, hiking, appreciating natural scenery, swimming at waterfalls.
Distance: 279 kilometres from Delhi
2. Nainital, Uttarakhand
Nainital, India's most fantastic spectacular hill station, offers more of the most incredible scenic views in nearby hill towns. This town, located in Uttarakhand, has its unrivalled splendour. It is well-known as a religious destination because of its famed Naini Lake and Naina Devi Temple. Yet one does not have to be a fanatic to experience the place; there are plenty of daring activities that will give you a thrill while also satisfying your restlessness. The best time to visit Nainital is from October to June.
Famous Spots: Naini Lake, Naina Peak, Tiffin Top, Snow View, Eco Cave Garden, Bara Patthar etc
Fun Activities: Boating, strolling, shopping, photography, rock climbing.
Distance: 287 kilometres from Delhi.
3. Shimla, Himachal Pradesh
Simla must be included in any list of hill stations around Delhi. You'll appreciate exploring the picturesque lakes, woods, and valleys that give this location a quaint charm and character. You should also participate in the exciting activities visitors offer here and visit the local temples. October through June is the most significant time to visit.
Famous Spots: Town Hall, Gaiety Theater, Bantony Castle, The Glen, Gorton Castle, Annadale, Army Heritage Museum.
Fun Activities: Nature gazing, wildlife spotting, temple tours, ice skating, riding the Kalka-Shimla toy train.
Distance:  340 kilometres from Delhi.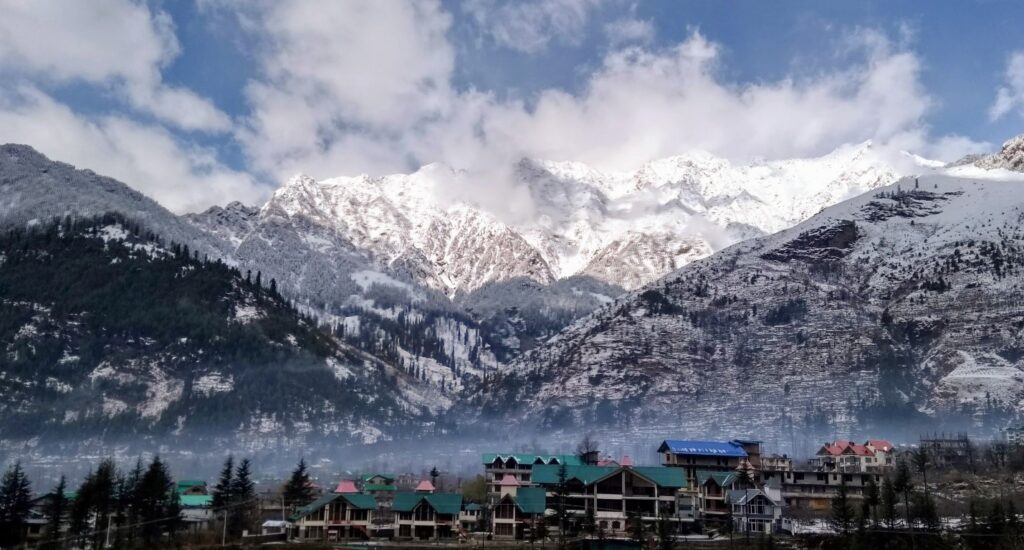 4. Manali, Himachal Pradesh
At almost 6500 feet above sea level, Manali is one of the most popular summer retreats in the Delhi NCR. The Beas River runs through the centre, while the mountains on all sides provide a lovely backdrop. In the summertime, families, groups of friends, lone tourists, and couples flock to this resort from all across India. Manali is best visited between October and June.
Famous Spots: Hadimba Devi Temple, Manu Temple, Vashisht Hot Springs, Tibetan Monastery, Pandoh Dam, Manali Club House
Fun Activities: Rafting, soaking in natural sulfur springs, visiting Jagatsukh Village, touring Naggar Castle, and fishing
Distance:  556 kilometres from Delhi
5. Auli, Uttarakhand
There are numerous exciting things to do in this wintertime wonderland- the unknown hill station near Delhi- if you want to see some breathtaking views and have fun with your family or friends. It has only just begun to realize its potential as a tourist attraction and a ski resort, luring visitors to its snow-covered slopes. It is one of the most coldest and most thrilling hill stations near Delhi, located near Badrinath. So plan a vacation to one of the most tranquil hill stations within 500 kilometres of Delhi to surprise your family members.
Famous Spots: Nandprayag, Chenab Lake, Gurso Bugyal, and Kwani Bugyal
Fun Activities: Wildlife exploration, gondola rides, and witnessing snow-covered mountains
Distance: 364 kilometres from Delhi.
Conclusion
If you wish to have a holiday, you should visit these hill stations' intriguing locations. The breathtaking scenery of these hill stations and the exhilarating activities available will keep you pleased and occupied for a long time. Though you may travel these mountain ranges at any time of year, the best time to visit them from Delhi is during the summer, when it is scorching hot.