In a world brimming with stunning landscapes, diverse cultures, and captivating experiences, exploring Europe has become a cherished dream for many globetrotters. Amidst the plethora of airlines catering to this wanderlust, one name stands out for its commitment to providing hassle-free and affordable travel across the continent—Vueling Airlines. With an extensive network, innovative services, and a reputation for customer satisfaction, Vueling has firmly established itself as a leading player in the European aviation industry. Join us as we delve into the world of Vueling and discover why it has become the go-to choice for travelers seeking seamless and unforgettable adventures across Europe.
Vueling's Origins and Vision
Vueling Airlines was founded in 2004 with the goal of revolutionizing short-haul air travel in Europe. Since its inception, the airline has prioritized efficiency, affordability, and customer satisfaction, enabling travelers to explore Europe's rich tapestry of cultures with ease. As a subsidiary of International Airlines Group (IAG), Vueling has benefited from its strategic alliances, gaining access to an extensive route network and seamless connections with other IAG airlines.

Extensive Network and Destinations
Vueling's expansive network spans over 160 destinations, encompassing major cities, picturesque beach towns, and cultural gems across Europe. From Barcelona to Rome, Paris to Athens, and everywhere in between, Vueling connects travelers to a plethora of destinations, ensuring that no corner of Europe is left unexplored. Whether you're seeking a romantic getaway, an adventurous retreat, or an urban escapade, Vueling's diverse routes cater to all types of travelers.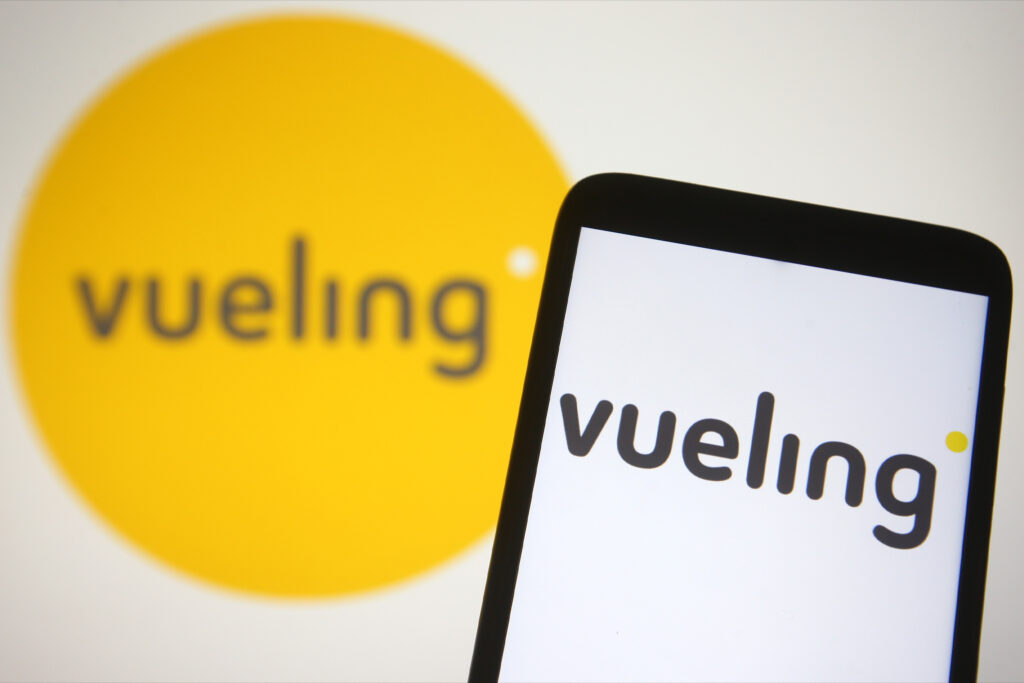 Seamless Booking and Check-in Experience
Vueling understands that the travel experience begins long before stepping onto the aircraft. With a user-friendly website and mobile app, passengers can effortlessly search for flights, compare fares, and book their tickets with just a few clicks. The airline offers various fare options to suit different budgets and needs, including Basic, Optima, and Excellence fares, each with its own set of benefits and services.
Furthermore, Vueling's online check-in system allows passengers to avoid queues at the airport by conveniently checking in from the comfort of their homes or hotels. This time-saving feature ensures a stress-free start to any journey, granting passengers more time to explore their chosen destinations.
Onboard Comfort and Services
Once onboard a Vueling flight, passengers can expect a comfortable and enjoyable experience. The airline's modern fleet is equipped with ergonomically designed seats, offering ample legroom for a relaxed journey. Additionally, Vueling's cabin crew provides warm and attentive service, making passengers feel welcomed and cared for throughout the flight.
To enhance the in-flight experience, Vueling offers a range of services and amenities. Passengers can purchase delicious snacks, meals, and beverages from the onboard menu, catering to various dietary preferences. The airline also provides an onboard entertainment system, ensuring that travelers can stay entertained with a selection of movies, TV shows, and music.
Commitment to Safety and Sustainability
Vueling places the utmost importance on passenger safety and environmental sustainability. The airline strictly adheres to international safety standards, employing highly trained pilots and maintenance personnel. Vueling's commitment to safety has earned it an excellent track record, ensuring that travelers can embark on their journeys with peace of mind.
Moreover, Vueling strives to minimize its environmental impact by implementing various sustainability initiatives. The airline continuously works to reduce carbon emissions and invests in more fuel-efficient aircraft. Additionally, Vueling encourages passengers to offset their carbon footprint by participating in its voluntary carbon offset program, contributing to the preservation of the environment.
Loyalty Program and Customer Benefits
Vueling's commitment to customer satisfaction extends beyond the travel experience. The airline offers a loyalty program called Vueling Club, allowing frequent flyers to earn Avios points that can be redeemed for flights, seat upgrades, and other travel-related benefits. Members of Vueling Club also enjoy exclusive perks, such as priority boarding, extra baggage allowance, and access to VIP lounges.

Vueling Airlines has established itself as a reliable and customer-centric airline, connecting travelers to an extensive range of destinations across Europe. From its seamless booking process and comfortable onboard experience to its commitment to safety and sustainability, Vueling has left an indelible mark on the European aviation landscape. Whether you're a budget-conscious adventurer or a seasoned explorer, Vueling's vast network and exceptional services ensure that your European travel dreams become a reality. So, the next time you plan a trip to Europe, consider Vueling Airlines as your trusted partner, and embark on an unforgettable journey filled with extraordinary experiences and cherished memories. Bon voyage!