Booking.com is a global online travel platform that has revolutionized the way we plan, book, and experience our travels. With its extensive range of accommodation options, user-friendly interface, and unparalleled convenience, Booking.com has become the go-to platform for travelers around the world. Whether you're planning a family vacation, a business trip, or a solo adventure, Booking.com is your ultimate travel companion that unlocks the world of possibilities. In this blog, we will dive into the features that make Booking.com a top choice for travelers, and why it should be your go-to platform for all your travel needs.
Wide Range of Accommodation Options: One of the biggest strengths of Booking.com is its vast selection of accommodation options. From luxury hotels and resorts to budget-friendly hostels and vacation rentals, Booking.com offers something for every traveler's preference and budget. With over 2 million properties in more than 220 countries and territories, you can find the perfect accommodation to suit your needs and style, whether you're planning a romantic getaway, a family vacation, or a solo trip.

Booking.com's website and app provide detailed information about each property, including photos, reviews, amenities, and location. The search filters make it easy to narrow down your options based on factors such as price range, star rating, property type, and more. You can also view the map to see the exact location of the accommodation and nearby attractions, which makes it convenient for planning your itinerary. Booking.com also offers a best price guarantee, ensuring that you get the most competitive rates for your chosen accommodation.
User-Friendly Interface: Booking.com's user-friendly interface makes it easy for travelers to search, compare, and book accommodation. The website and app are designed to be intuitive and accessible, even for those who are not tech-savvy. The search process is simple, and the filters allow you to customize your search based on your preferences. The booking process is also straightforward, with clear instructions and prompts to guide you through each step.
One of the standout features of Booking.com is the ability to book accommodations without upfront payment in many cases. This provides flexibility and convenience, especially for those who may be on a budget or prefer to pay upon arrival at the property. Booking.com also offers free cancellation on many properties, allowing travelers to change or cancel their bookings without incurring extra fees, which is a significant advantage for those who value flexibility in their travel plans.
Furthermore, Booking.com's customer support is available 24/7 through various channels, including phone, email, and chat. Their customer service team is known for being responsive and helpful, ensuring that travelers have a smooth and enjoyable booking experience.
Unparalleled Convenience: Booking.com is all about convenience. With its user-friendly platform, extensive range of accommodation options, and flexible booking policies, it offers unparalleled convenience for travelers. Booking.com's website and app are available in multiple languages, making it accessible to travelers from around the world. The platform also offers a seamless booking process, allowing travelers to book their accommodations with just a few clicks or taps.
In addition, Booking.com offers a "Genius" loyalty program, which provides additional benefits and discounts to frequent travelers. Genius members can enjoy perks such as free room upgrades, late check-outs, and exclusive discounts on selected properties, which adds value to their travel experience.
Moreover, Booking.com also offers a comprehensive travel guide section on its website and app, providing valuable information about destinations, attractions, local tips, and more. This makes it easy for travelers to research and plan their trips, all in one place.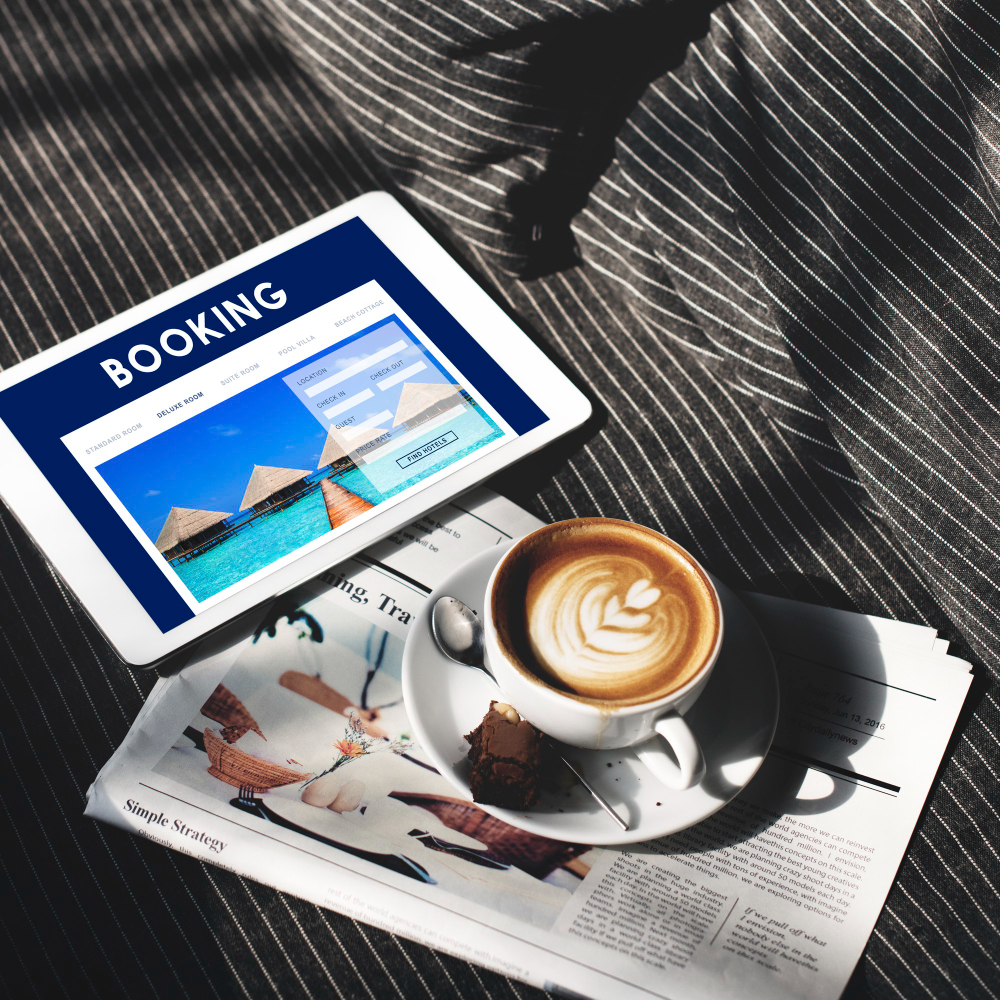 Booking.com also offers a variety of payment options, including credit cards, debit cards, and PayPal, making it convenient for travelers with different payment preferences. The platform also provides a secure booking process, ensuring that your personal and payment information is protected.
Booking.com's "Instant Confirmation" feature is another convenience that sets it apart. Many properties on Booking.com offer instant confirmation, which means you can receive a confirmation email with your booking details immediately after making a reservation. This eliminates the need to wait for confirmation from the property, allowing you to have peace of mind knowing that your booking is confirmed and secured.
Unique Experiences with Booking.com: Booking.com goes beyond just accommodation bookings, offering unique travel experiences that allow you to immerse yourself in the local culture and explore your destination in a meaningful way. With Booking.com Experiences, you can book a wide range of activities and tours, such as city tours, cooking classes, wine tasting, and more, all curated by local experts.
Booking.com Experiences provide you with the opportunity to discover hidden gems, try local cuisines, and engage in authentic cultural experiences, creating memories that will last a lifetime. The platform also provides detailed information about each experience, including reviews, ratings, and pricing, making it easy to choose and book the activities that best suit your interests and preferences.
Furthermore, Booking.com's "Travel Communities" feature allows travelers to connect with fellow travelers and locals, sharing travel tips, recommendations, and insights about their destinations. This creates a sense of community and allows you to gain insider knowledge from fellow travelers who have been to your destination before, making your trip even more enriching and fulfilling.
Booking.com for Business: Booking.com also caters to the needs of business travelers with its "Booking.com for Business" program. This program provides a suite of features and benefits designed specifically for corporate travelers, making their travel experience seamless and efficient. Business travelers can create a free account with Booking.com for Business, which allows them to access exclusive discounts, enjoy flexible payment options, and manage their bookings in one place.
Booking.com for Business also offers a streamlined process for expense reporting and reimbursement, making it convenient for business travelers to manage their travel expenses. The platform also provides detailed reporting and analytics, allowing businesses to track their travel spending and optimize their travel budget.
Sustainable Travel with Booking.com: As responsible travel becomes increasingly important, Booking.com is committed to promoting sustainable travel practices. The platform has implemented various initiatives to support sustainable tourism, including partnerships with sustainable accommodations and organizations focused on environmental conservation and community development.
Booking.com also has a "Green Stay" program, which highlights properties that have implemented eco-friendly practices, such as energy-efficient lighting, waste reduction, and water conservation. This allows travelers who are conscious about their environmental impact to make more sustainable choices when booking their accommodations.
In addition, Booking.com has a "Booking Booster" program, which provides funding and support to start-ups and innovators in the sustainable tourism industry. This program aims to foster innovation and promote sustainable practices within the travel industry, contributing to a more responsible and sustainable future of travel.
Booking.com has established itself as a leading online travel platform, offering a wide range of accommodation options, a user-friendly interface, unparalleled convenience, unique travel experiences, and a commitment to sustainable travel. With its extensive features and benefits, Booking.com is the ultimate travel companion that unlocks the world of possibilities for travelers. Whether you're planning a leisure trip, a business trip, or seeking meaningful travel experiences, Booking.com is your go-to platform for all your travel needs. So why wait? Start your next adventure with Booking.com and explore the world with ease, convenience, and unforgettable experiences.