Let us be honest, we are used to getting up hours before leaving for work to get ready and do our makeup. Let's face it; every woman spends far too long applying makeup. Fast forward to the present, when things are getting busier and tighter, and all you need is a quick and easy morning cosmetic regimen that allows you to sleep in as much as possible. The fact is that for work, you shouldn't have to go too far with makeup. You may still look good without putting forth a lot of effort. So, here's how you'll do your quick morning makeup regimen in under 15 minutes!
Quick Morning Makeup Routine
Before applying your makeup in the morning, ensure you've completed the required skincare routines, including hydration and SPF.

Primer
First and foremost, you'll prime since you need the foundation to be highly durable all day. Use a primer that is silky smooth and quick to dry.
Foundation
Experts recommend a powder foundation since it is easy to apply and is ideal for hectic mornings. You may also use a mineral foundation with a beautiful, brilliant glow. When the makeup is minimal, that's an excellent feature to have. Smear the foundation about your face with a flat brush, and you're done.
Concealer
Use a concealer that is very blendable to cover the under-eye region. It will make applying concealer a lot easier. You may also use one of the best blending brushes available to apply it.
Powder
After that, use a matte, non-greasy powder to set the makeup. Experts recommend it if you have oily skin because you want the makeup to stay all day. All it takes is a little dusting with a broad powder brush.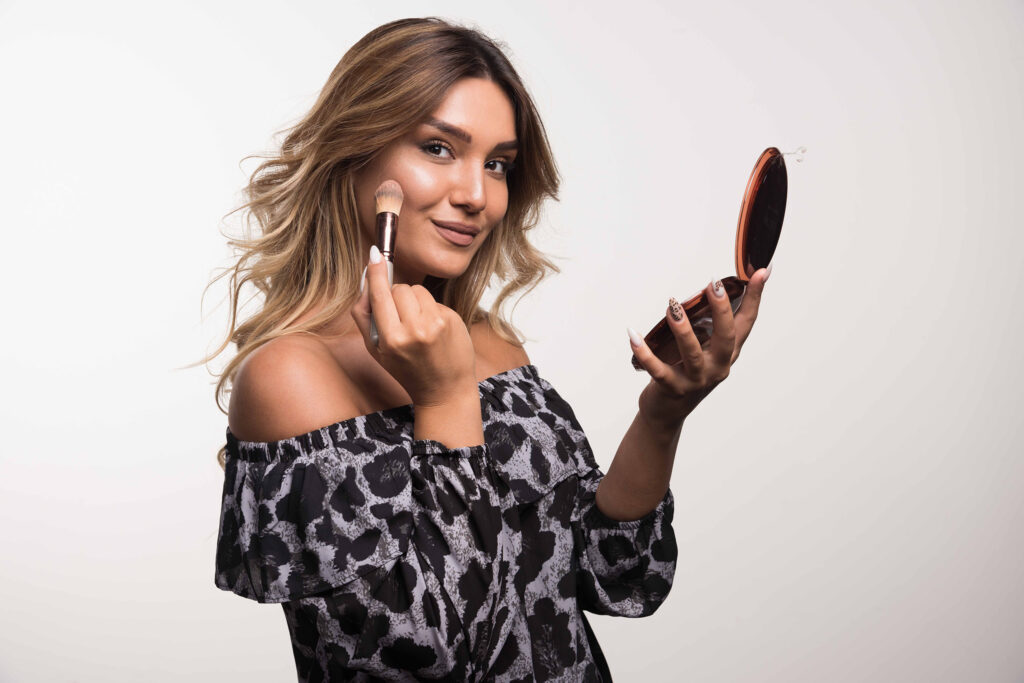 Bronzer
This part is elective, but you can include it in your fifteen-minute regimen. You're not going to do a bold contour and chisel off your cheekbones. Just use an inclined face brush to delicately sweep the bronzer around your skin in the pattern of three: temples, cheekbones, and jawline. It will help you add dimension to the face without contouring for an extended period.
Blush
Powder blush is the best option for blush since it is easier to apply and mix. If you use a blush with a hint of shine, you may skip the highlighter in your quick morning makeup regimen. You might also go with a natural, adaptable hue.
Crease
You're going to forgo the eyeshadow since you're attempting to keep your morning makeup regimen short and straightforward. You'll only add some definition to your crease. Apply a tiny amount of bronzer with a small crease brush to keep it simple. To give dimension to your crease, gently mix it in. That is all there is to it.
Eyeliner And Mascara
Now, you'll apply mascara. You may even curl your lashes fast if desired. You'll merely line your top waterline with eyeliner since it's fast and provides some definition. It also makes the lashes appear fuller.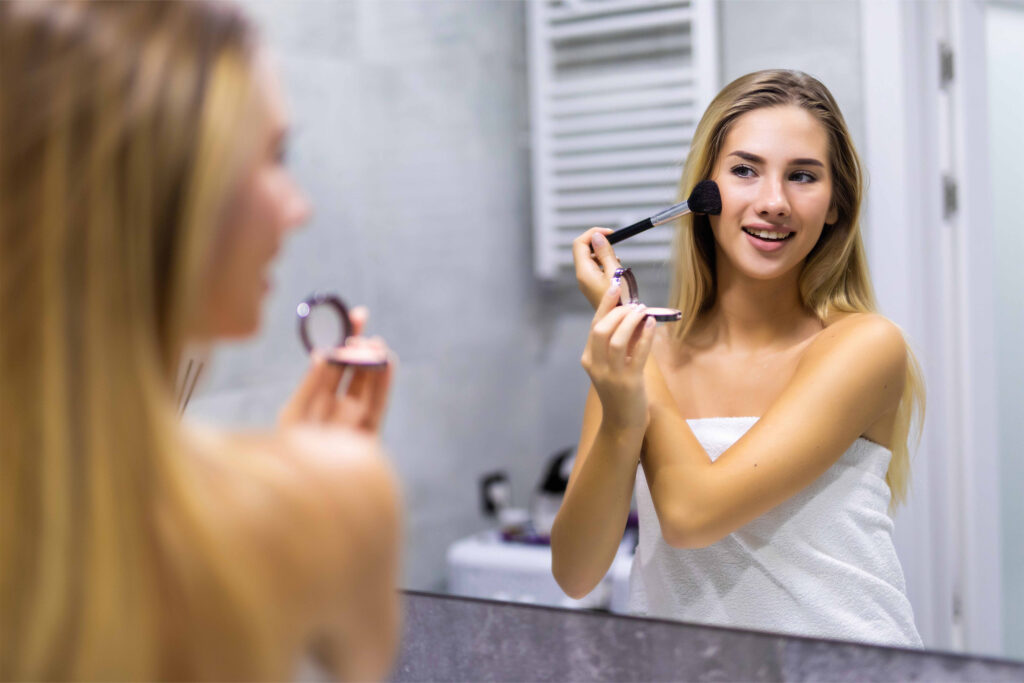 Eyebrows
It might take longer if you're trying for a mainly defined, striking brow. However, for this simplistic style, that isn't essential. Instead, use an eyebrow powder to rapidly and elegantly fill in your eyebrows.
Lips
Use a colored lip balm on your lips. They're subtle, low-maintenance, and may be applied fast without the need to line your lips. Their range of colors can help you can switch up the look every day!
Spray
Finally, a brief spritz of cosmetic spray will keep the makeup looking fresh all day.
Conclusion
For hectic days, this might be your go-to makeup regimen. It's a quick and easy morning makeup process that takes 15 minutes! As a result, you can sleep in a little more. So go on and snooze that alarm!