A truly fantastic musical film, after all, is required for a rainy day — after all, who can resist a catchy, lyrical tune and some dazzling dance numbers? There's plenty to go around, from feel-good romantic comedies to epic, heart-wrenching dramas that will make you cry. Fortunately, we've compiled a list of some of the best musical films for to cuddle up and watch.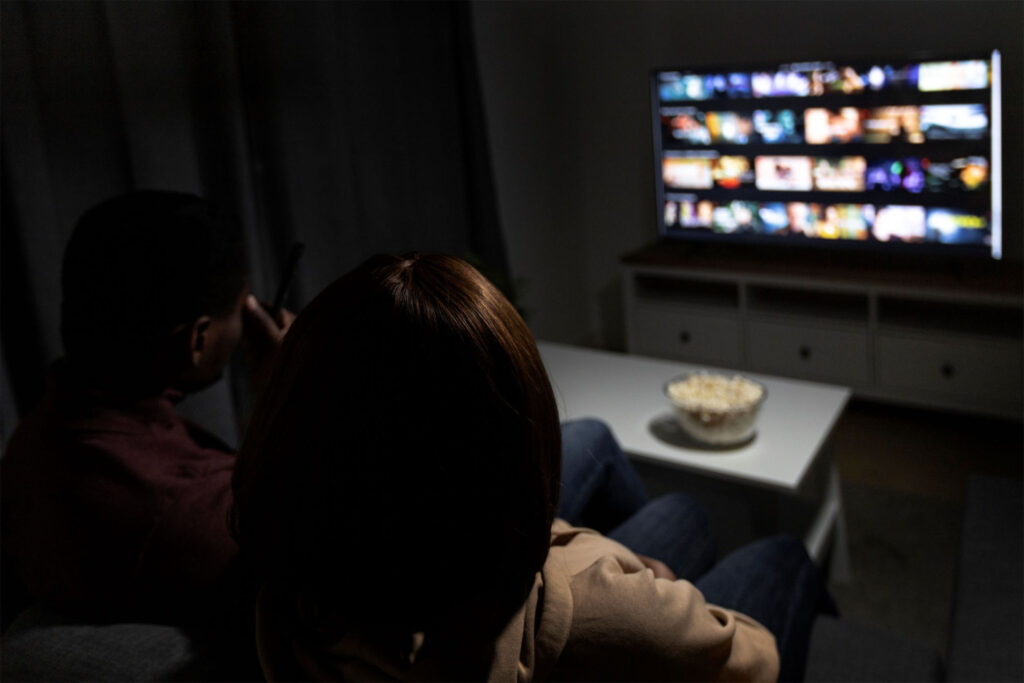 The Sound of Music 

Unless you've been living under a rock, you're probably aware of what's going on in the hills (music, duh). Multiple generations have been captivated by the Von Trapp family musicians and their lovely existence in the Austrian countryside with their winsome governess (clothes made out of curtains! whiskers with kittens!). This is still one of the most well-known musicals of all time.
A Star Is Born
Bradley Cooper's adaptation of—well—three movies revolves around a fading rock artist (Cooper) who is a miserable mess and a rising pop sensation (Lady Gaga) with whom he becomes entangled in A Star is Born.
Cooper's musical masterwork is a vast spectacle—and an emotional behemoth for anyone who has dealt with mental illness or addiction difficulties, one that doesn't miss a beat. The more you think about it, the more the chutzpah of the first-time feature filmmaker's success strikes you. A Star Is Born received eight Oscar nominations, with "Shallow" winning one for Best Song.
Garland gives a magnificent performance, and "The Man Who Got Away" is one of the best film songs ever composed featuring in A Star is Born.
Grease
Grease is a ridiculous romance between Danny Zuko (John Travolta) and Sandy Olsson at its core (Olivia Newton-John). Following some frightening conspiracy claims, this classical opera resurfaced in the press. But, in our perspective, it's the subplots that keep audiences coming back for more. And the songs that give the soundtrack to those B-characters' narratives, from "Beauty School Dropout" to "There Are Worse Things I Could Do" and "Greased Lightning," are just as important to viewers' unwavering adoration of the film decades later.
Moulin Rouge
Moulin Rouge is one of my favorites – crying a river just thinking about its drama. Director Baz Luhrmann's love-it-or-hate-it musical reimagines popular songs from modern artists like Elton John and The Police but sets the story in early 19th century bohemian Paris. Nicole Kidman plays the most beautiful courtesan at the Moulin Rouge nightclub, and Ewan McGregor plays a poor writer who falls in love but must keep their relationship a secret or risk the cabaret being shut down.
Pitch Perfect
Although the film is theoretically about Anna Kendrick's Beca, a reluctant Cappella singer, the main thrill of the film is the creativity on display. We see a variety of vocalists and ensembles with incredible harmonies, and the music reflects that love and passion. Jason Moore's witty, giddy teen comedy, which marked the first appearance of a cappella group The Bellas, got great reviews and was a leggy sleeper smash at the box office. Many of the film's young, extremely gifted cast members, including Anna Kendrick, Rebel Wilson, and Adam DeVine, used it as a Hollywood calling card. Pitch Perfect 2 was a box office smash, but the rushed, shoddy third installment was a thudding disappointment.
Mamma Mia 
Having Meryl Streep in a movie is enough to jump up on the wagon. This jukebox musical features an all-star cast, including Meryl Streep, Christine Baranski, Amanda Seyfried, Pierce Brosnan, and Colin Firth, who let their hair down in a Greek set family rom-com inspired by ABBA's legendary pop. Streep's extremely poignant "The Winner Takes It All" is, without a doubt, the best scene.