INTRODUCTION
As the Covid-19 pandemic reaches its third year, movies find themselves in an unusual situation. As more and more films move straight to streaming, concurrently streaming and in theatres, or on one of many streaming services following a 45-day exclusive run in theatres, the theatrical-exclusive is becoming increasingly unusual. But, whatever the situation may be, there are still plenty of great films to look forward to. The only way to ensure that we keep getting more is to see them, so whether you want to go to the movies or wait to rent or stream them at home, knowing what's coming out and when is the most important thing you can do.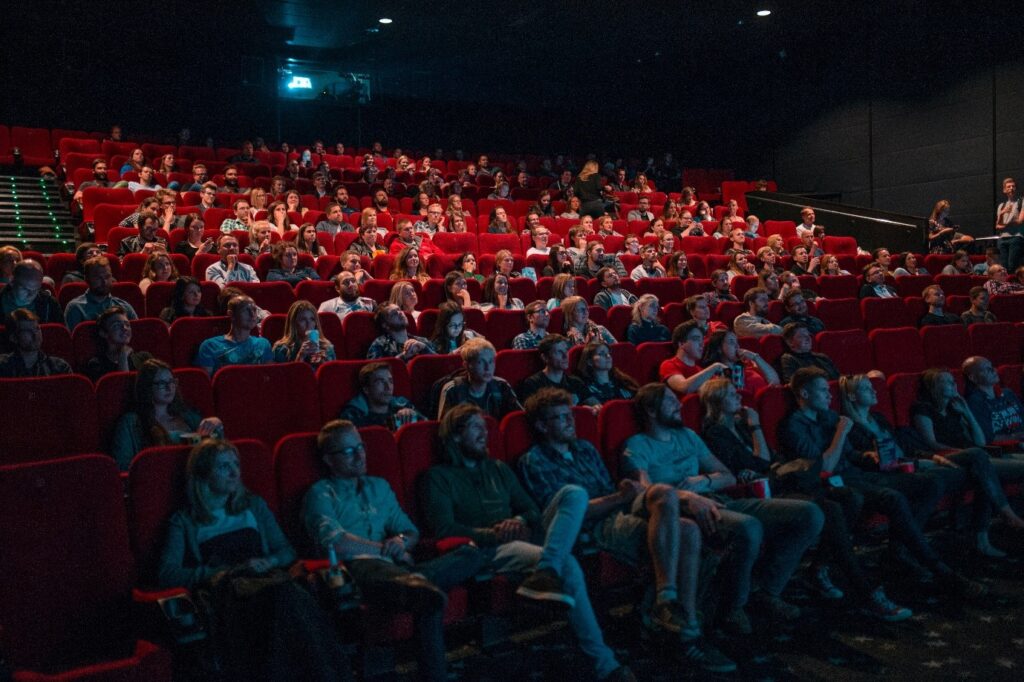 Fortunately, 2022 has a lot of exciting things in store. A wide range of unique films and brilliant directors will be on show, from horror to comedy to superheroes to action. There's a lot of stuff we're looking forward to, from the world-bending Doctor Strange in the Multiverse of Madness to the eagerly expected Knives Out two and even a fresh new Scorsese film. And there have already been a few films that have remained on this list throughout the year.
Anyway, here are the most-watched movies in 2022 that we already enjoy.
1. THE NORTHMAN
The Northman is a short film, yet within Amleth's epic battles and lava-soaked duels, there's a surprising amount of heart and empathy, providing the character with more compelling reason than in other revenge films. Eggers accomplishes this balance in every aspect of the picture, whether it's the beauty and harshness of Icelandic scenery or merging very realistic reality with the more operatic side of Norse mythology. The Northman is probably as close as any film has come to translate the imagination of myths into a live-action cinema, thanks to its precise balance of natural and surreal.
2. WE'RE ALL GOING TO THE WORLD'S FAIR
Jane Schoenbrun, the writer-director, has created something genuinely unique: a coming-of-age horror picture for the generation that grew up too connected to the internet. We're All Going to the World's Fair conveys the excitement and dread of building a new online self and the joy and fear of encountering individuals online who believe they know you.
3. EVERYTHING EVERYWHERE, ALL AT ONCE
People who only know Daniel Kwan and Daniel Scheinert from their 2016 indie film parody Swiss Army Man. The one where Daniel Radcliffe spends the entire film vomiting and farting — may be surprised by the sheer scope, scale, and ambition of the writer-directors new film Everything Everywhere All at Once, which lives up to its name. It's wacky, winning multiverse comedy slash kung-fu epic about a depressed laundromat owner (Michelle Yeoh) who's summoned to save billions of parallel universes from evil, but that's only the beginning of what the Daniels want to do.
4. RRR
RRR is likely to be the biggest, loudest, and most bombastic film this year. The historical fantasy of the film follows two Indian men who are on opposing sides of the country's British occupation in the 1950s — or so they believe. But, both on secret missions, the two men bond through their bravery and strength, forging a friendship strong enough to set the country free.
RRR has excellent dance routines and great combat and acrobatics, including several confrontations against diverse Indian jungle monsters. But it's also a heartfelt film, with no hint of cynicism. To put it another way, it's a pleasant antidote to most Hollywood blockbusters.
5. X
In 2022, the new slasher X is the best Texas Chainsaw Massacre film. Ti West's love ode to all things exploitation cinema, set in 1979, follows a pornographic filmmaker and his actors traveling to a rural farm in Texas to film their next film. Unfortunately, the farm's owners disapprove of the filmmakers' immoral behavior, leading to bloodshed. There's sex, murder, and a few tense situations, and it's all a film-grainy, old-school fun.
6. THE BATMAN
Matt Reeves' Dark Knight revival isn't as daring as it could be, but it's certainly stylish. The Batman is a long, slow-burning thriller in the spirit of David Fincher's Seven, with darkly stunning cinematography and mesmerizing performances from leads Robert Pattinson and Zoe Kravitz. The Batman lays the intriguing groundwork for a more prosperous, stranger kind of Batman movie, which will hopefully materialize as a sequel reuniting. Everyone who made this one is a delight to watch when it isn't too smitten with ideas already explored in Christopher Nolan's Batman trilogy.
CONCLUSION
So, here you go with some of the biggest blockbusters and most-watched films of 2022. Of course, we have a lot to look forward to this year, so stay tuned and don't miss out on these blockbuster films.