Introduction
Fast fashion is one of the worst sectors on the planet. The clothes you wear may be polluting our seas by releasing hazardous chemicals that soak into the water and land. Fast fashion is a rising issue, and while more and more businesses, such as Gap, Zara, and Monki (to name a few), are focusing on organic cotton, it just isn't enough to offset the industry's harm. Textile dyeing is presently the world's second greatest polluter of pure water, and polyester, the most commonly used textile material, loses microfibres with every machine wash.

We'd all prefer to dress more thoughtfully and counteract some of the startling statistics concerning clothing waste; we need to be more careful of what we're purchasing. However, because there are so many complications, it may not be easy to know where to start to make our wardrobes more sustainable.
Here are some ideas to help you lessen the environmental impact and make your clothing more sustainable.
1. Arrange Your Wardrobe
Begin by merely reorganizing your clothing to make it more sustainable. You'll be surprisingly happy with what you may discover there, whether by an outer garment, color, or seasonal. There must be items you haven't worn in years or things you believed were gone in the wash. Nothing will go unnoticed, and you may even learn a unique perspective on how to dress anything while resisting the impulse to go on another foolish buying binge.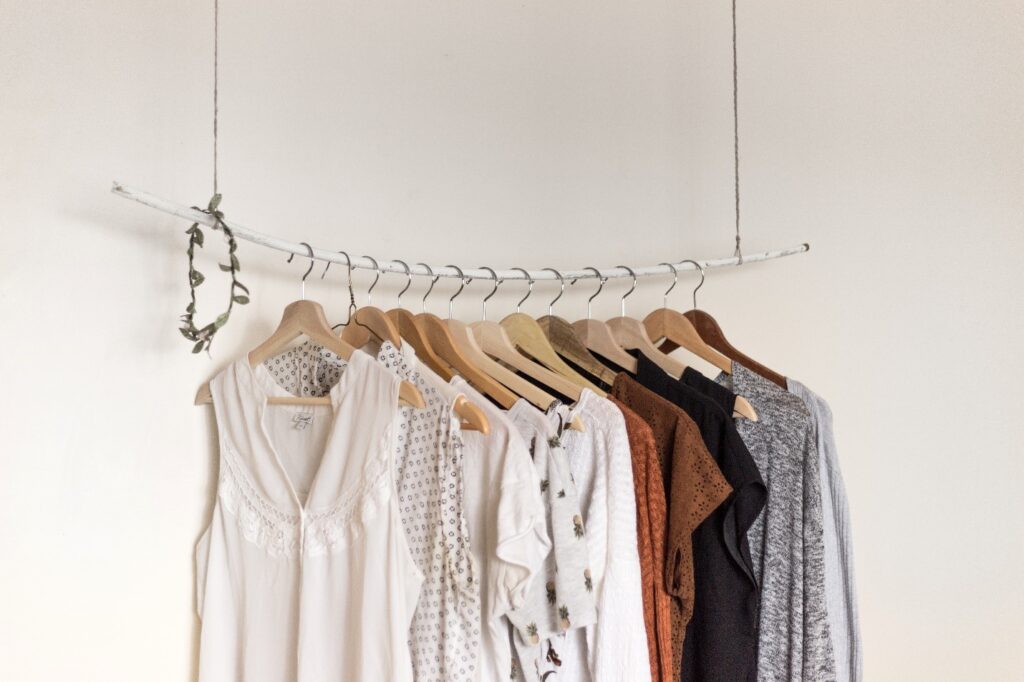 2. Purchase Quality And  Long-Lasting Clothing
High-quality things might be prohibitively expensive, particularly for those just starting on their quest to develop their first efficient and environmentally friendly wardrobe. It's natural to want to compare an item to one from your favorite high street retailer, where it's almost certainly half the price. However, the cheaper alternative is unlikely to survive half as long. Considering this will make purchasing a somewhat more expensive piece more feasible. It will feel more rewarding if you know you will enjoy it for years to come.
3. Determine Purchasing Sustainable And Ethical Brands
Shopping gets easier after identifying your preferred sustainable and responsible designer labels. However, if you are starting to develop your sustainable closet, you may not be familiar with many environmental companies.
Your favorite companies may have a specific goal or message you agree with. Most importantly, you admire their sense of style and enjoy following their tale. You'll quickly recall your favorites.
4. Donate Surplus Or Unwanted Garments
Perhaps you've learned that no matter how great you look in that camo jacket, it'll never be fashionable again – but it doesn't have to waste. So why not give your old clothing to a foundation or an NGO, or organize a clothes exchange with your friends or co-workers?
Textile waste is a massive issue, with clothing taking up to 40 years to degrade. Avoid contributing to our rising landfill catastrophe, contaminating our soils and water. Instead, let your outgrown clothing find a new home.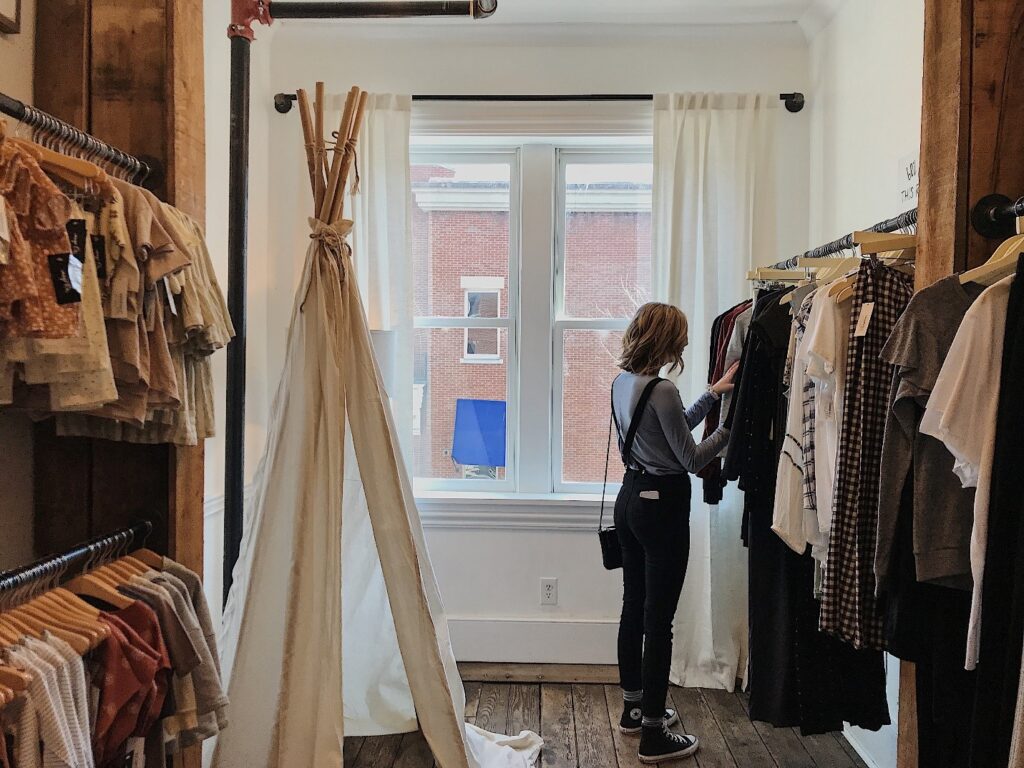 5. Become More Aware
One of the most challenging aspects of attempting to become more sustainable is determining where to begin – and, more crucially, where to purchase. When making such a purposeful purchase, you want to ensure that you purchase from a brand that shares your beliefs.
6. Invest In Transitional Clothing
Only buy things that you know will last the entire year. Instead, invest most of your money on items that will last more than one season. Jeans, T-shirts, basic skirts, classical coats, and jackets can help you create a more sustainable wardrobe.
7. Spend Less While Utilizing More
With fast fashion being a constantly increasing business and firms surviving that do not place sustainability at the forefront of their principles, we must do everything to combat the demand and safeguard our world. So while a shopping spree may seem like fun from time to time, we hope you will join us in examining the consequences of impulse purchases.
Conclusion
Even though it is simple to put together a sustainable wardrobe, it may take some time before you feel secure in all of your choices. Don't look to be flawless straight soon. This is a lifelong endeavor that you must commit to. It may appear complicated at first since you don't know what you're searching for or whether businesses are genuinely sustainable or are simply pretending to be. Don't penalize yourself for doing something less sustainable; it's a learning experience for all. Over time, you will amass your portfolio of sustainable companies that you enjoy and return to. At this stage, selecting environmentally friendly apparel is simple.