A minimalist aesthetic emphasizing simplicity and natural beauty is called the "clean girl" look. All that matters is that you appear presentable and polished without using overly-complicated haircuts, excessive makeup, or flashy accessories. Common elements of the clean girl aesthetic include a straightforward skincare regimen, little makeup, and classic attire in neutral colors. The intention is to highlight your distinctive characteristics while achieving a natural, effortless attractiveness. Regular exercise and a balanced diet are two aspects of a healthy lifestyle that are frequently linked to the "clean girl" appearance. Overall, the clean girl image is all about maintaining your natural attractiveness and being simple.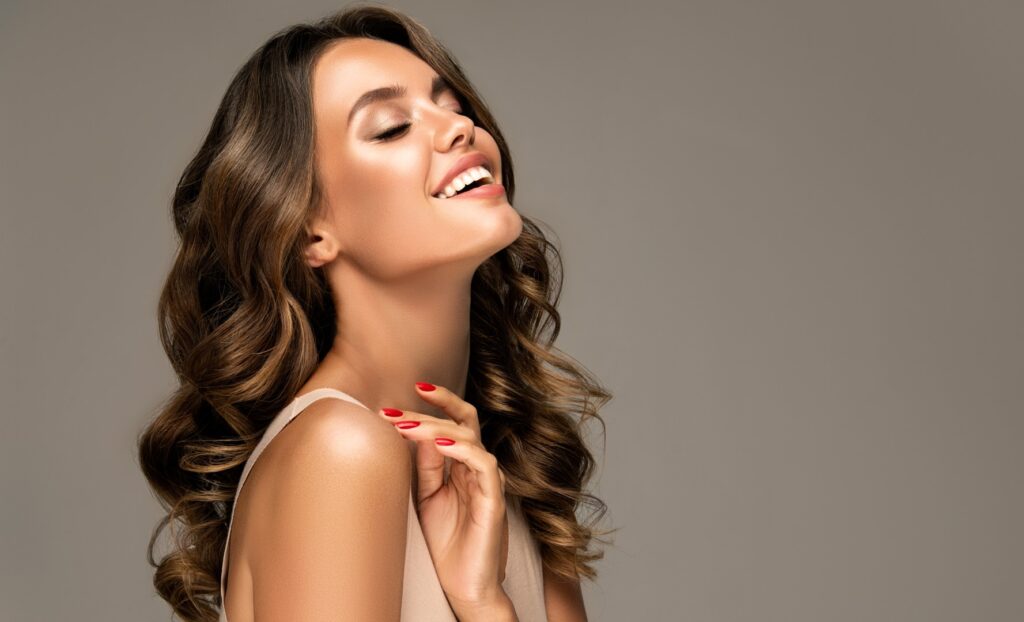 Key Elements to look like a Clean Girl

Focus on skincare: Beautiful skin is the cornerstone of a clean girl's appearance. A healthy skincare routine is crucial and should include moisturizing, sunscreen use, and gentle washing to prevent skin damage.
Apply barely any makeup; the clean girl look is about effortless, natural beauty. Choose a foundation with light coverage, a tinted moisturizer, or BB cream, and add a little blush to your cheeks. Keep your eye makeup straightforward with just a little mascara, and finish the look with a brush of lip balm.
Embrace your natural hair texture: Allow your hair to air dry and accept the texture that is naturally yours. Avoid using harsh styling products or too much heat. If styling is necessary, use loose waves, a low, stylish ponytail, or a straightforward braid.
Choose straightforward, timeless clothing: The clean girl aesthetic is all about versatile pieces. Select muted hues such as white, black, beige, and navy. A white button-down shirt, a pair of high-waisted jeans, or a midi-length skirt are all wonderful choices for a classic silhouette.
Maintain a minimal accessory palette: To round off your look, pick one or two straightforward accessories like a dainty necklace or a set of stud earrings. Stay away from anything garish or extravagant.
Take care of your nails: Maintain your nails by leaving them naked or painting them with a neutral color to keep them tidy and clean. If you decide to use nail polish, stay with traditional hues like red, pale pink, or bare.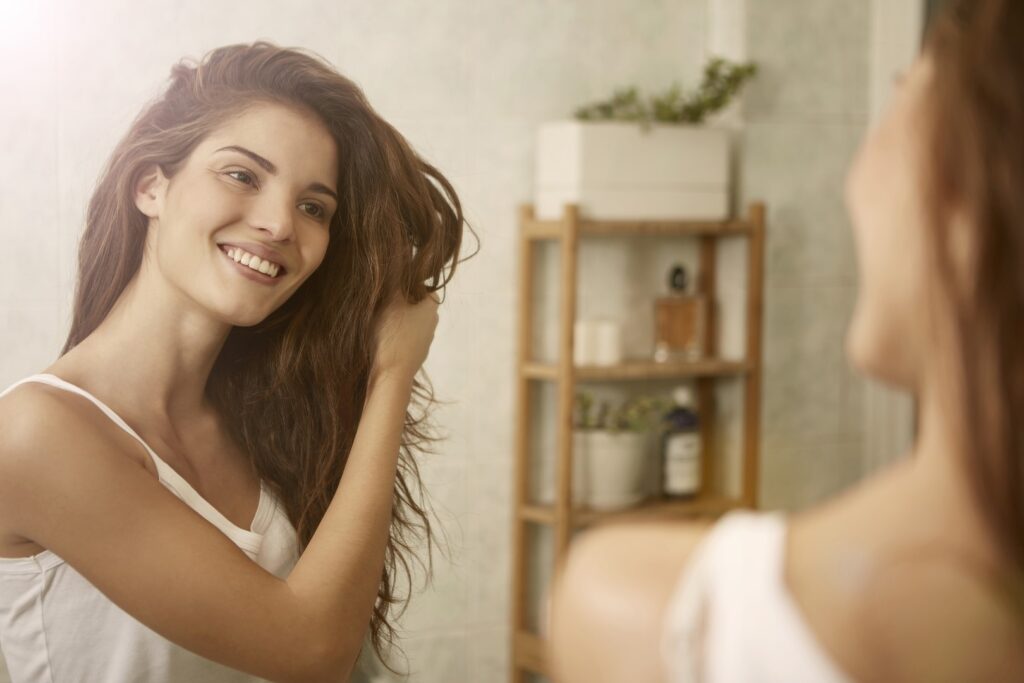 Fashion Guide for Achieving Clean Girl Look
Stick to neutral hues like white, black, beige, and navy when choosing colors. Because these hues are classic and adaptable, mixing and matching your clothes is simple.
Keep it basic with your attire: Choose straightforward, classic clothes that can be dressed up or down. A white button-down shirt, a pair of high-waisted jeans, or a midi-length skirt are all wonderful choices for a classic silhouette.
Choose clothing produced from natural materials like cotton, linen, and silk to embrace the environment. These comfy, breathable fabrics are ideal for achieving a natural, carefree aesthetic.
Accessorise sparingly: Pick just one or two pieces to finish your ensemble. Simple bracelets, stud earrings, and delicate necklaces are all excellent choices.
Put on comfy shoes: Being functional and at ease are key components of the clean female style. Choose comfy footwear like sandals, trainers, or loafers.
Keep your hair and makeup simple: Natural beauty is key to the clean girl look. Choose simple makeup like mascara, a little blush, and foundation with sheer coverage.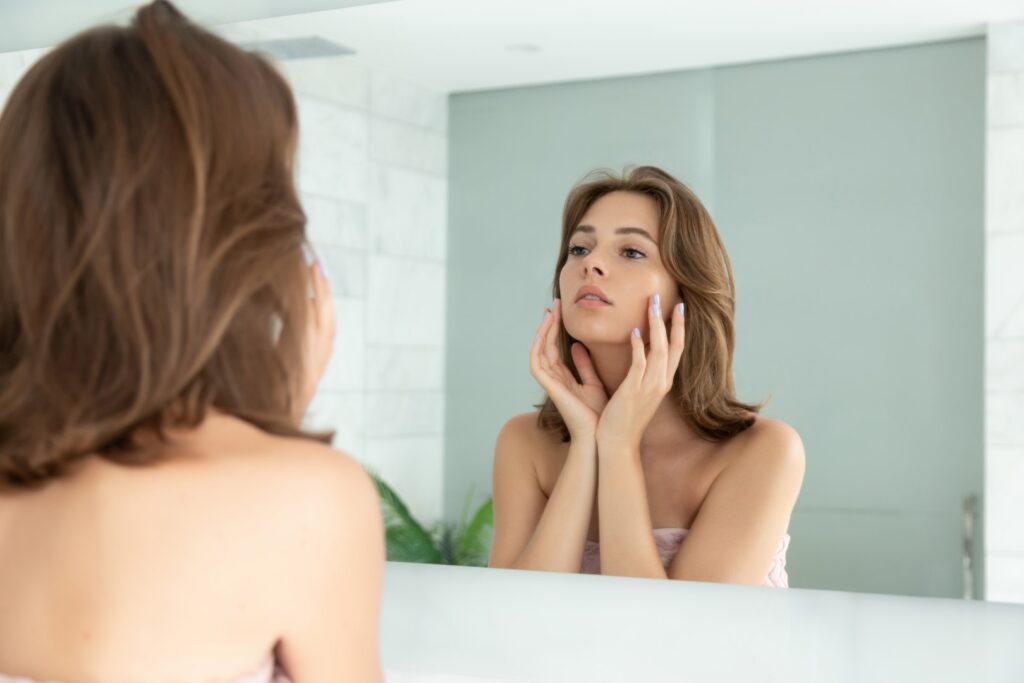 What to Wear
White button-down shirt: A timeless item that can be dressed up or down is the white button-down shirt. It's a functional piece that can be worn with dresses, skirts, or even jeans.
High-waisted jeans: A key component of the clean girl look are high-waisted jeans. They are attractive and adaptable, and depending on the situation, they may be dressed up or down.
Oversized jumper: You can wear an oversized jumper with jeans or leggings because it is cozy and comfortable. It's a fantastic item to have for casual days when you want to feel comfy but still put together.
The clean girl's look emphasizes simplicity and unforced attractiveness overall. Accept your individuality and concentrate on highlighting it with minimum makeup, uncomplicated attire, and a healthy lifestyle. Recall that less is more!