Are you ready for an affordable and convenient way to explore new destinations? Look no further than the Megabus! With its extensive network of routes across North America, Europe, and the United Kingdom, Megabus offers an excellent option for budget-conscious travelers to hit the road without breaking the bank. In this comprehensive guide, we'll cover everything you need to know about the Megabus, from booking tickets to making the most of your trip.
Why Choose Megabus?

Megabus is a popular choice for travelers seeking affordable transportation options. Here are some reasons why you should consider hopping on a Megabus for your next adventure:
Budget-Friendly Fares: Megabus offers incredibly low fares, with prices often starting at just a few dollars for intercity trips. This makes it an excellent choice for budget-conscious travelers who want to save money on transportation costs and have more to spend on other travel experiences.
Extensive Route Network: Megabus operates in over 100 cities in North America, Europe, and the United Kingdom, making it a convenient option for travel to a wide range of destinations. Whether you're planning a weekend getaway or a longer trip, Megabus likely has a route that suits your needs.
Comfortable and Convenient: Megabus offers modern, well-maintained buses with comfortable seating, air conditioning, and free Wi-Fi, making your journey enjoyable and convenient. Most buses also have power outlets for charging your devices, allowing you to stay connected during your trip.
Eco-Friendly Option: Choosing Megabus can also be a greener choice for the environment. By opting for a bus instead of a car or plane, you can reduce your carbon footprint and contribute to a more sustainable mode of transportation.
Flexibility: Megabus offers flexible booking options, allowing you to change or cancel your reservation up to 24 hours before your scheduled departure time. This gives you peace of mind and the flexibility to adjust your travel plans as needed.
Booking Your Megabus Trip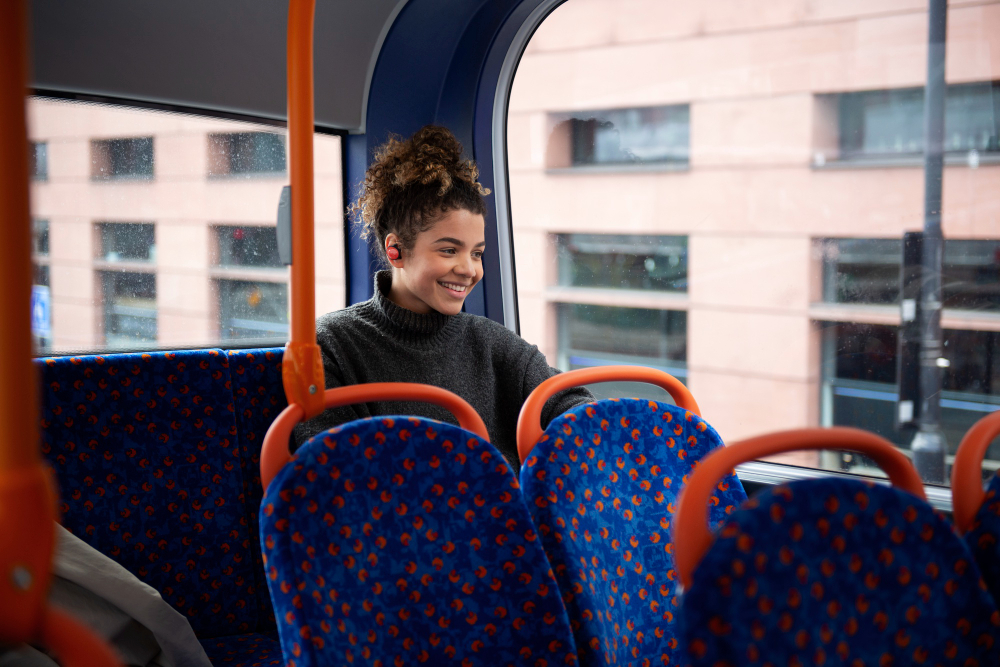 Booking a Megabus trip is easy and straightforward. Here's a step-by-step guide to help you navigate the booking process:
Visit the Megabus Website or App: Start by visiting the Megabus website or downloading the Megabus app on your smartphone. Both options allow you to book your tickets online.
Choose Your Departure and Arrival Cities: Enter your desired departure city, arrival city, and travel dates. Megabus offers a wide range of destinations to choose from, so you can plan your trip to virtually any location served by Megabus.
Select Your Bus and Fare: Once you enter your travel details, Megabus will display available bus options and fares for your chosen route. You can select the bus and fare that best fits your travel plans and budget.
Enter Passenger Information: Provide the necessary passenger information, including your name, email address, and phone number. Make sure to double-check the information for accuracy before proceeding to the next step.
Pay for Your Tickets: Megabus accepts various payment methods, including credit cards, debit cards, and PayPal. Choose your preferred payment method and enter the required information to complete your booking.
Receive Your Confirmation: After completing your payment, you will receive a confirmation email or SMS with your booking details, including your reservation number and travel itinerary. Make sure to save this information for your reference and bring it with you when you travel.
Traveling with Megabus
Now that you've booked your Megabus trip, here are some tips to help you make the most of your journey:
Arrive Early: Megabus recommends arriving at least 15 minutes before your scheduled departure time. Buses operate on a strict schedule, and it's important to be punctual to ensure a smooth boarding process.
Pack Light: Megabus allows each passenger to bring one piece of luggage and one carry-on bag for free. Additional luggage or oversized items may incur additional fees. Packing light will not only save you money but also make your trip more convenient as you'll have less to carry.
Plan for Stops: Megabus offers direct routes, but some trips may include stops along the way for passengers to board or disembark. Check your itinerary and plan for any potential stops, as they may affect your travel time and schedule.
Stay Connected: Megabus provides free Wi-Fi on most of its buses, allowing you to stay connected during your trip. Bring your devices and chargers to make the most of this service, whether you want to work, browse the internet, or stay connected with friends and family.
Be Comfortable: Megabus offers comfortable seating with ample legroom, but consider bringing essentials such as a neck pillow, blanket, or eye mask for added comfort during your trip. Also, dress in layers, as the temperature on the bus may vary.
Bring Snacks and Drinks: While Megabus allows you to bring food and drinks on board, there may be limited options available for purchase during your trip. Consider bringing snacks, drinks, and a refillable water bottle to stay hydrated and keep yourself nourished during your journey.
Exploring Your Destination with Megabus
Once you've arrived at your destination, Megabus makes it easy to explore and make the most of your trip. Here are some tips for exploring your destination with Megabus:
Check Local Transit Options: Megabus usually drops off passengers at bus stations or central locations in each city. Check local transit options such as buses, trains, or trams to help you get around your destination efficiently and cost-effectively.
Research Attractions and Activities: Before you arrive at your destination, research the local attractions, activities, and points of interest you want to visit. This will help you plan your itinerary and make the most of your time in the city.
Take Advantage of Megabus Connections: Megabus offers connections to various cities, allowing you to explore multiple destinations in one trip. If you have the time, consider taking advantage of these connections to visit nearby cities or attractions.
Look for Megabus Deals: Megabus frequently offers promotions and discounts, so keep an eye out for deals on their website or app. This can help you save even more money on your travel expenses and make your trip more affordable.
Connect with Locals: Megabus is a great way to meet fellow travelers and locals on your journey. Strike up conversations with your fellow passengers or locals at your destination to get insider tips, recommendations, and insights about the city you're visiting.
Stay Safe: As with any form of travel, it's important to prioritize your safety. Keep your belongings secure, be aware of your surroundings, and follow local laws and regulations. If you're traveling alone, let someone know your plans and whereabouts for added security.
Megabus offers an excellent option for budget-conscious travelers who want to explore new destinations without breaking the bank. With its affordable fares, extensive route network, and convenient amenities, Megabus can be a reliable and cost-effective mode of transportation for your next trip. By following the tips and suggestions mentioned in this blog, you can ensure a smooth and enjoyable Megabus experience.
Remember to plan ahead, arrive early, pack light, stay connected, be comfortable, bring snacks and drinks, stay entertained, and stay informed. These simple steps can help you make the most of your Megabus trip and arrive at your destination feeling refreshed and ready to explore.