Many people want to travel on a budget, but it can be difficult to locate cheap flights that don't forgo comfort or convenience. Fortunately, there are several methods to reduce the cost of flights without sacrificing quality thanks to Vueling, a top low-cost carrier in Europe. The greatest advice for travelling on a budget from Vueling will be covered in this article, including how to use credit card points and book in advance. These suggestions will enable you to maximise your travel budget and take pleasure in a stress-free trip with Vueling, regardless of whether you're organising a family holiday or a professional trip.
Plan Ahead: How Booking in Advance Can Save You Money
Booking your tickets in advance is one of the simplest and best methods to get a deal on flights with Vueling. You may take advantage of lesser pricing and the availability of discounted fares by arranging your vacation well in advance. Usually, six to eight weeks before your trip date is the optimum time to make a reservation. Particularly if you're making your reservation during the busiest travel season or a holiday, prices tend to increase the closer you get to your departure date.

You should keep a watch on prices to get the best bargains, and you should subscribe to Vueling's email alerts or newsletter to learn about special offers and promotions. To compare prices for various airlines and trip dates, you can also use online resources and price comparison websites.
Also, it's advised to make your reservations as early as you can if you're visiting around popular times like Christmas or the summer vacations to get the greatest prices and avoid the last-minute rush. To save a lot on your flights, book early with Vueling and prepare ahead.
Be Flexible
Be flexible with your trip dates as this will help you save money on flights with Vueling. If your vacation location is set, think about changing your departure or return dates to benefit from lower pricing. Generally speaking, midweek flights are frequently less expensive than weekend flights, and early morning or late night flights are typically less expensive than flights during the day.
Also, you can utilise the "Flexible Dates" function of Vueling to look up flights on various dates and compare their costs. If your travel schedule is somewhat flexible or you want to take advantage of special offers during certain times of the year, this option can be extremely useful.
Instead of selecting a non-stop ticket, think about taking a connecting flight if you're not in a rush to get anywhere. Connecting flights frequently cost less than non-stop flights, and they also provide you with the chance to spend your stopover time seeing a different city. You can locate the greatest offers on flights with Vueling and reduce your travel expenses by being flexible with your travel dates and looking into your possibilities.
Sign Up for Vueling's Newsletter
By subscribing to Vueling's newsletter or email notifications, you may keep informed about their most recent offers and promotions. You can get email notifications of special offers, sales, and other promotions by signing up for their mailing list.
If you want to save money on your next flight, it's a good idea to subscribe to the Vueling email because they frequently run flash specials and limited-time offers that are only accessible to members. To make your trip easier and more pleasurable, their newsletter may also contain travel advice, suggestions for vacation spots, and other useful details.
Visit Vueling's website and fill out the form with your email address to subscribe to their newsletter. For more updates and exclusive deals, you may also choose to receive push notifications through their smartphone app or follow them on social media.
You may cut costs on your flights and maximise your travel budget by keeping an eye on Vueling's specials and sales through their email.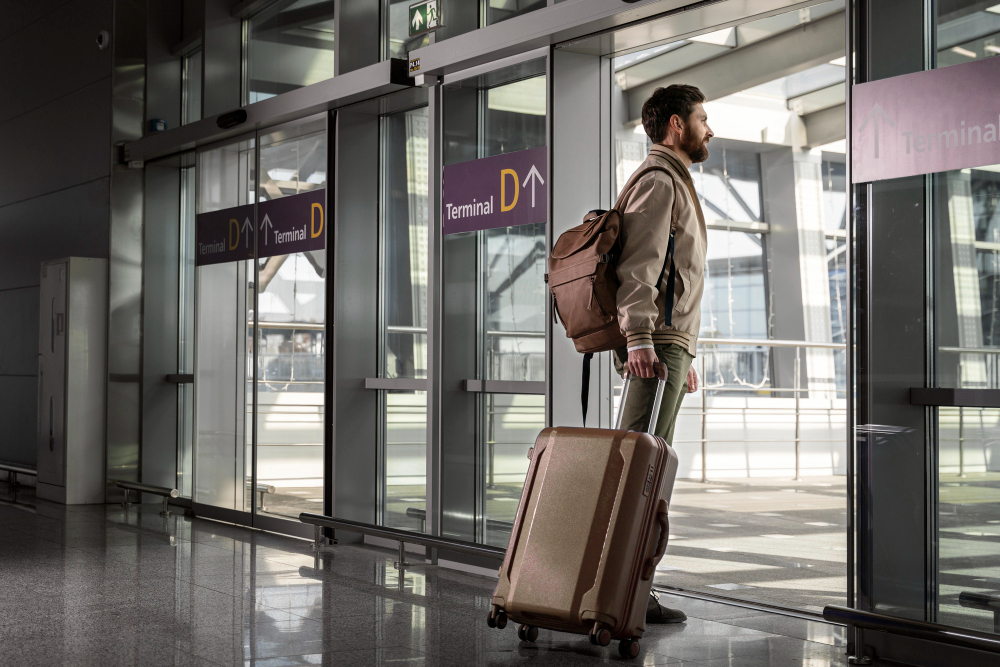 Take Advantage of Loyalty Programs
The Punto loyalty programme from Vueling provides frequent travellers with several advantages, including the opportunity to accumulate and exchange points for travel, seat upgrades, and other prizes. When you sign up for the Punto programme, you can accrue points for each flight you take with Vueling or one of its affiliate airlines.
Simply input your Punto membership number when making your flight reservations, or add it to your reservation while checking in, to start earning points. Through the partner networks of Vueling, you may also accrue points by making purchases, hiring cars, or lodging through these services.
When you have accumulated enough points, you may exchange them for a range of benefits, such as free flights, room upgrades, and other travel-related advantages. Your loyalty status and the number of advantages you may take advantage of increase as you fly more frequently with Vueling.
In addition, Vueling has a credit card that lets you accumulate points for every pound spent. These points may then be used for airfare, seat upgrades, and other benefits. When you make regular purchases with the Vueling credit card, you may accrue points more quickly and take advantage of special advantages like priority boarding and free checked luggage.
Overall, the loyalty programme from Vueling is a fantastic way to accrue points, experience a variety of extra bonuses, and save money on your travels.
Avoid Peak Travel Season
Keeping away from flying during the busiest travel period is another strategy to cut costs on flights with Vueling. As a result of the increased demand for flights during popular travel times like the summer break, Christmas, or Easter, costs typically increase dramatically. If you can plan your trip at off-peak times, you may frequently find flights at a big discount.
Off-season travel offers other advantages, such as fewer crowds and a more laid-back attitude, in addition to cost savings. Also, you might be able to get greater offers on lodging, activities, and attractions.
If you're considering travelling to a well-known location, do some research to see when the off-season is and adjust your travel plans appropriately. To compare costs and get the greatest offers on flights during your selected vacation dates, you can also use online travel tools.
You can get cheaper flights with Vueling and have a more leisurely and cost-effective trip by booking your trip outside of the busiest travel times.