Introduction
When people think of Goa, pictures of the beachfront with vibrant, beautiful beaches, crazy nightclubs, street markets bustling with visitors, and excellent cuisine come to mind. Despite being one of India's most popular tourist attractions for these factors, there is more to this state with its shoreline that spans along the Arabian Sea. Goa stands out as a popular tourist attraction appropriate for family vacations for all of these considerations.

These are some ideas for touring Goa and feeding your adventurous soul with magnificent sights.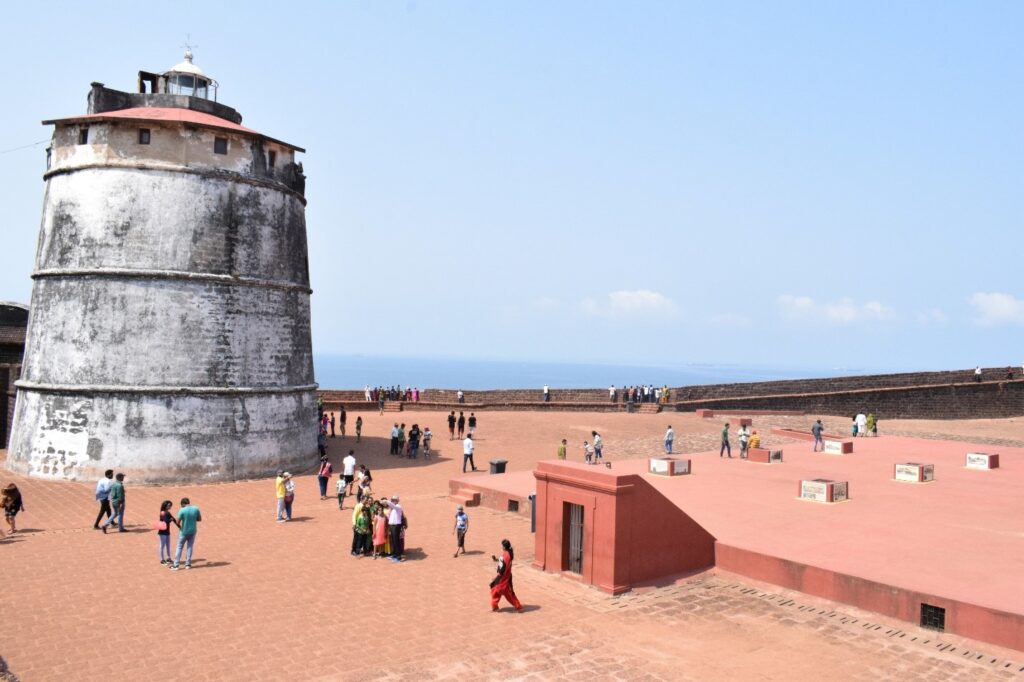 1. Aguada Fort
Whether you're looking for a nostalgia trip, Fort Aguada should be top of your list. This 17th-century fort is near Sinquerim Beach in North Goa. This fort was previously a strategic advantage against the Dutch and the Marathas. It has a prison, a 13-meter-high watchtower, and a reservoir with a capacity of 10 million liters within its high walls. Visitors must hire a professional guide if they want to absorb the ambiance and learn the most about history.
2. Tito's Street
Goa is India's favorite party destination. As an outcome, you should go to one of the many clubs strewn across the city during your stay in Goa. Tito's Street is one of the greatest partying clubs in town. Tito's Street, called for the Street on which it is located, is a famous club, owing to its great location and excellent service. Baga Beach is the place where the club is located and is a party hotspot, so it's not surprising that many people go to Tito's Street after dusk.
3. Waterfalls of Dudhsagar
The Dudhsagar Waterfalls, located on the Goa-Karnataka boundary, are a must-see attraction in India. The four-tiered waterfall formation on the Mandovi River is one of the highest in India. The Dudhsagar hike within the park is restricted to the public, but The waterfalls are still accessible by walking from Kulem and following the jeep trail. They are most potent during the monsoon season and decrease in strength during the dry season. However, the lush green jungle and the spectacular waterfall with powerful sprays will stay with you long after leaving Dudhsagar.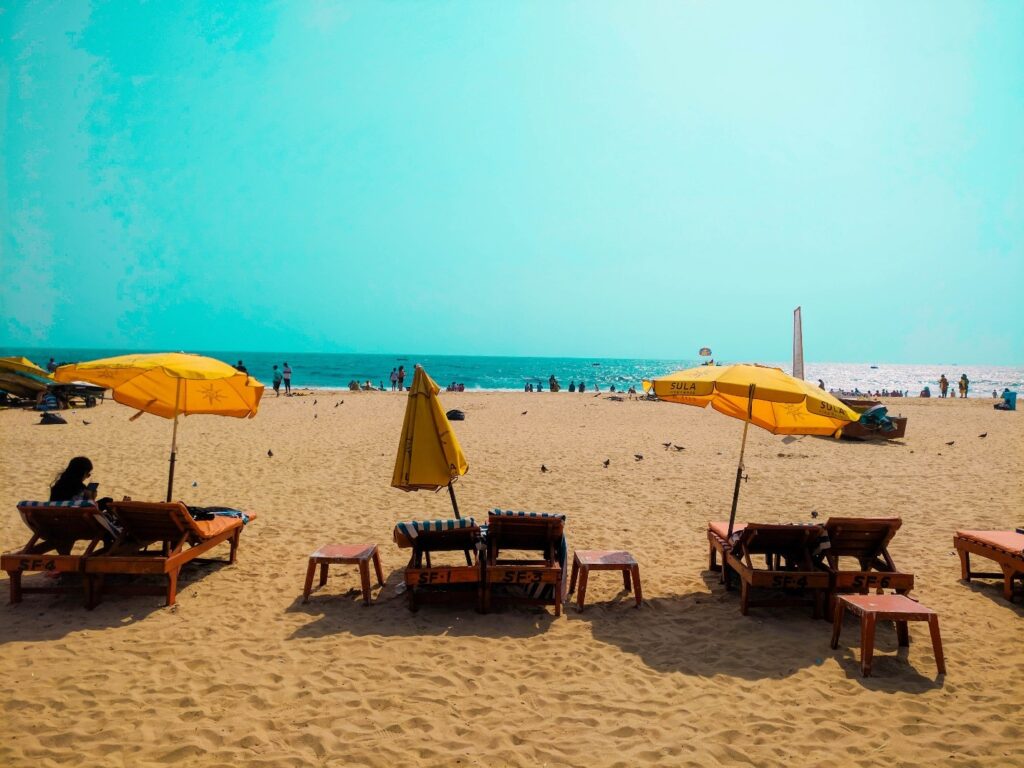 4. The Baga Beach
No vacation to Goa is complete without indulging in the tremendous surf and tranquil sands of Baga beach. It is also a prominent gathering point for numerous beach parties and one of the most outstanding venues to enjoy Goa's nightlife. The cuisine is fantastic, and the atmosphere is constantly lively. This is the utopia for dancers, music fans, and hard-core partygoers. There are also overnight camping alternatives. The lush green jungle and the spectacular waterfall with powerful sprays will stay with you long after leaving Dudhsagar.
5. Butterfly Beach
Creating a Goa tourism destination list is exceedingly tough by simply one or two beaches. Other beaches should be included on our list, but we only have a genuinely unique handful. Butterfly Beach is not as well-known as Baga Beach. However, it is peaceful, quiet, and emits positive energy. And as the name indicates, it is home to a variety of butterfly species.
6. Bom Jesus Basilica
In Goa, churches and other religious structures are frequently rich in history and culture. However, this monument is more than a sacred place; it is historically significant and beautiful. It houses St. Francis Xavier's mummified remains. People adore it, and it has been designated as a UNESCO World Heritage Site.
7. Anjuna Market
There are several marketplaces in Goa, but none compare to the energy and variety of merchandise found in Anjuna Market. Hundreds of sellers shop on Anjuna Beach to lure unrestricted vacationers with hippy-inspired goods and souvenirs like Ornate fabrics, woven bikinis, deity sculptures, dreamcatchers, hammocks, magnets, snarky slogan t-shirts, beaded jewelry, and toys.
8. Goa's Bambolim Beach
Bambolim is a lengthy stretch of white sand with boulders and swinging coconut trees that serve aesthetic and practical reasons (such as offering shade from the midday sun). It's also an excellent family picnic area in Goa because it's remote and free of merchants and shacks.
9. Carnival Casino
That's one of Goa's most well-known casinos. It may be found at the Goa Marriott, Miramar Beach, and a boat on the Mandovi River. This is a 24-hour casino with events for people of all ages. One will have a fantastic time whether you are playing or simply watching other performances.
10. Mollem National Park
A jeep journey in this park provides an incredible opportunity to see Goa's flora and animals. Specialists will escort you throughout the trip, and there will be minimal walking. As a result, your entire family will enjoy this restful getaway.
Conclusion
With its golden sand beaches, entangled coconut, palms reaching for the sky, and laid-back culture, Goa stands in sharp contrast to India's other buzzing metropolitan destinations. Even a quick trip to this seaside haven seems like a vacation inside a holiday. The beauty and enthusiastic environment of Goa will revive you, and its full calendar of events and activities will provide you with much to do in your spare time. Various tourist attractions are suitable for sightseeing, ranging from waterfalls to spice farms.