Looking sophisticated is something that every guy wants. But then what does sophistication mean to you. Dressing good, or owing and wearing some luxury branded stuff is something that usually is associated with sophistication. But then you might be surprised to know that you are in a myth.
Sophistication is not only associated with what you wear and how much cost you wear. Sophistication in any person comes from within. Just imagine someone dressed in a branded outfit with all the branded costly accessories but does not know how to walk confidently then that person cannot fall under the category of sophistication.

Sophistication is the overall personality of an individual. The way you dress, you walk, you speak, everything is determined when it comes to sophistication. In a crux, your overall personality and the way you present yourself make you look sophisticated.
So now as a guy who might want to research some sophistications tips for men. So this blog will make it easy for you. This blog will provide you with some of the choicest sophistication tips for men. Have a look at the sophistication tips and imply them.
Tips to look sophisticated
So sophistication, as described, is your overall appearance. Do you know that your first impression makes a person form a view about you and your sophistication level? So read the below list of tips that will help you create a sophisticated impact on others.
Try and look mature: The most common pitfall in men's fashion is their desire of looking youthful. That's not wrong but then if you associate your youthful look with some funky clothes and accessories that would never make you look sophisticated. Try to look mature yet youthful. Now that doesn't mean that you stick to a norm-chore high street dressing. Add style but don't overdo it. This will make you look sophisticated.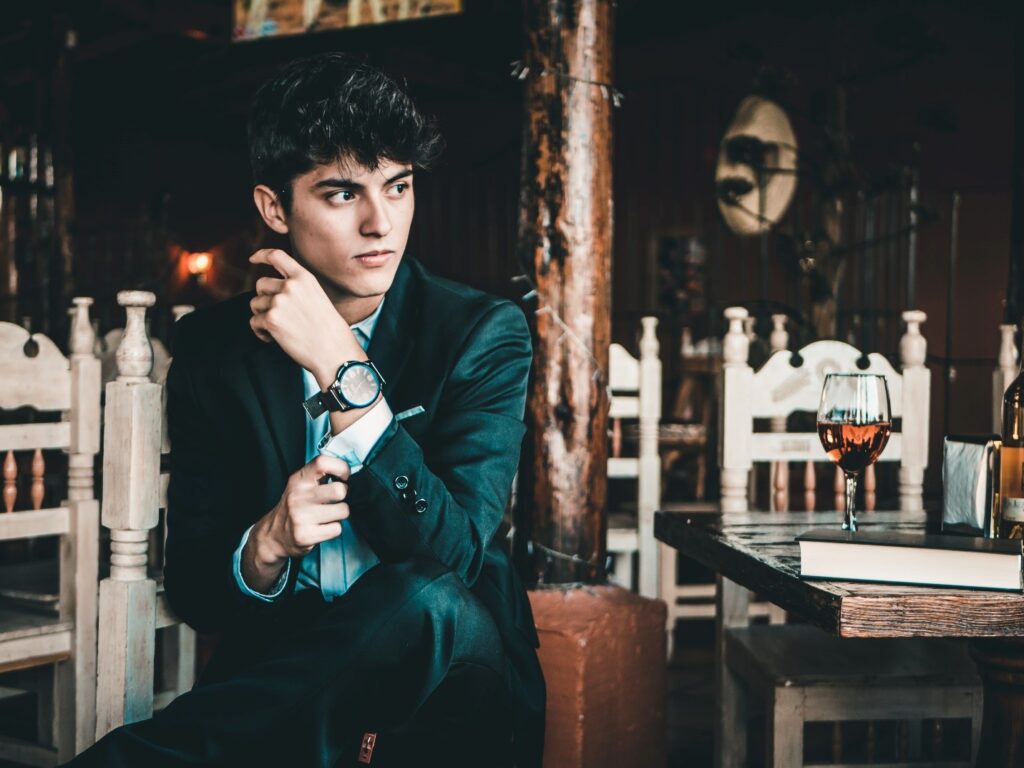 Keep it simple yet stylish: Do you know those people who dress simply yet with the style they are noticed more at any parties or gatherings. Just for the sake of style, you do not need to follow any fleeting fashion trend blindly. Just decide on what shapes, colors, and styles work out for you. Experiment with them in a uniquely elegant way and then you are all set to go as a sophisticated person.
Make sure you embrace the right accessories: Good shoes, and glasses a proper haircut is very much essential to make your look sophisticated Apart from what you dress your accessories complement the looks. So it becomes essential that you choose the right set of accessories for your outfit. Make sure that you pair some elegant accessories that look stylish and sophisticated at the same time.
Present yourself well: This is the most important task now. Once you are done with your looks then you need to focus on how you will present yourself. Make sure that you wear what makes you feel comfortable. Because this will help you carry your look with confidence. Walk with confidence with a humble attitude on your face. All these are a sign which shows that a person is sophisticated.
These were all the tips that can help a guy to look sophisticated. So if you want to impress the audience you are presenting yourself to and create a sophisticated impression on them then do follow the above tips.
Sophistication is all about your personality. The better you present yourself the more it will be easy to leave a sophisticated impression behind. Sophistication is no longer associated with financial status. So make sure that you groom yourself well to leave an impression of sophistication behind.