Traveling by air has become more accessible than ever before, thanks to the rise of low-cost airlines. One of the biggest players in this market is Vueling Airlines. Founded in 2004, Vueling has quickly become a favorite for budget-conscious travelers, serving more than 130 destinations in Europe, the Middle East, and Africa. In this blog, we'll take a closer look at Vueling, its history, destinations, and what makes it stand out from the competition.
Vueling was founded in 2004 by Carlos Muñoz and Lázaro Ros, two executives from Spain's national airline, Iberia. The airline's first flight was in July of that year, and it quickly expanded its network throughout Spain and Europe. In 2009, Vueling merged with Clickair, another Spanish low-cost airline, and became the second-largest airline in Spain in terms of passengers carried.

Today, Vueling is owned by International Airlines Group (IAG), the parent company of British Airways, Iberia, Aer Lingus, and LEVEL. Despite being part of a larger group, Vueling operates as an independent airline, with its own brand and management team.
Vueling's network consists of more than 130 destinations, with a focus on Europe. Some of its most popular routes include Barcelona to Paris, Madrid to Rome, and Amsterdam to Barcelona. Vueling also serves several destinations in the Middle East and Africa, such as Tel Aviv, Casablanca, and Tunis.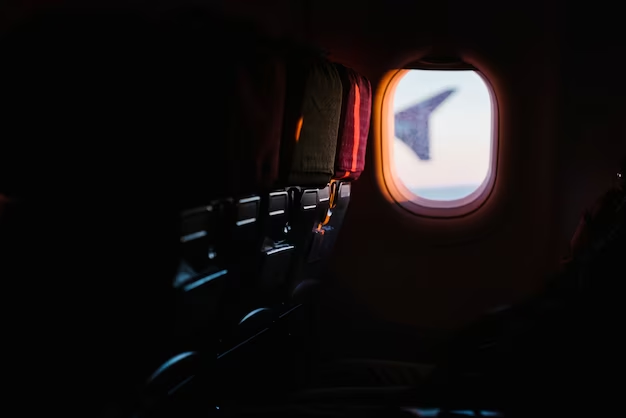 Vueling operates out of several bases, including Barcelona-El Prat Airport, Rome Fiumicino Airport, and Paris Charles de Gaulle Airport. It also has a strong presence in other Spanish airports, such as Madrid-Barajas and Malaga.
What Sets Vueling Apart Low-cost airlines are known for their no-frills approach to air travel, but Vueling manages to stand out from the crowd in several ways. One of the airline's unique selling points is its commitment to sustainability. Vueling was the first airline in Spain to implement an environmental management system, and it has a fleet of fuel-efficient Airbus A320 and A321neo aircraft. The airline has also implemented several initiatives to reduce its carbon footprint, such as recycling waste and using electric vehicles on the tarmac.
Another way that Vueling sets itself apart is through its technology. The airline has a mobile app that allows passengers to check in, choose their seats, and access their boarding passes. The app also includes a "virtual assistant" that can answer passengers' questions and provide information about their flight.
Vueling is also known for its customer service. The airline has won several awards for its customer service, including Best Low-Cost Airline in Europe at the 2020 Skytrax World Airline Awards. Vueling's customer service team is available 24/7 and can assist passengers with a wide range of issues, from booking changes to lost luggage.
Where to Find Vueling
Vueling operates out of several airports across Europe, the Middle East, and Africa. Some of its busiest bases include:
Barcelona-El Prat Airport: Vueling's largest base, where it operates more than 300 flights per day to destinations across Europe and beyond.
Rome Fiumicino Airport: Vueling's second-largest base, with flights to more than 50 destinations throughout Europe and North Africa.
Paris Charles de Gaulle Airport: Vueling operates more than 70 flights per week from Charles de Gaulle to destinations across Europe.
Other airports where Vueling operates include:
London Gatwick Airport
Amsterdam Airport Schiphol
Brussels Airport
Lisbon
Booking a Flight with Vueling Booking a flight with Vueling is simple and straightforward. You can book a flight on the airline's website or through its mobile app. The website and app are available in multiple languages, including English, Spanish, French, and Italian.
When booking a flight, you'll have the option to choose your seat and add any extras, such as checked baggage or in-flight meals. Vueling offers several fare types, including Basic, Optima, and Excellence. Basic fares are the most affordable and include only a carry-on bag. Optima fares include a checked bag and the ability to make changes to your booking, while Excellence fares offer additional perks such as lounge access and priority boarding.
Once you've booked your flight, you can check in online or through the mobile app. You can also download your boarding pass to your phone or print it out at home.
In-Flight Experience
Vueling's in-flight experience is basic but comfortable. The airline's Airbus A320 and A321neo aircraft feature comfortable seats with a pitch of 30 inches. The seats do not recline, but they have adjustable headrests for added comfort.
Vueling offers a buy-on-board menu of snacks and drinks, with a focus on local cuisine from the destinations it serves. The airline also offers a pre-order meal service, which allows passengers to choose from a selection of hot and cold meals, snacks, and drinks.
Vueling has established itself as a leading low-cost airline in Europe, with a strong focus on sustainability, technology, and customer service. The airline's extensive network and competitive fares make it a popular choice for budget-conscious travelers, while its commitment to sustainability and customer service set it apart from the competition. Whether you're traveling for business or leisure, Vueling is a great option for getting around Europe and beyond.