Intense shows might manage to hook their audience in but when it comes to some of those "days" where one cannot help but call it crappy, sitcoms need to take a front seat. Something casual, fun, and preppy needs to be switched on to divert your mind from the monotonous life.
Cuddling on the couch like a potato in front of the screen to wash away those worries of the day seems like a great idea and that is where heartwarming sitcoms come into the picture!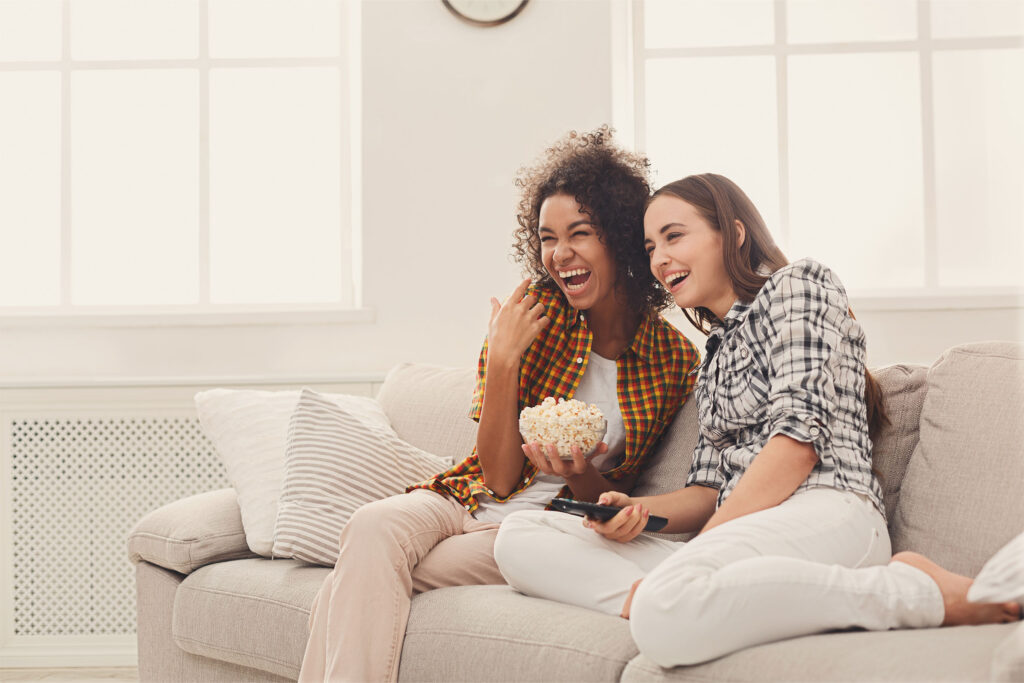 Here are a few of our favorite go-to sitcoms that will make you explode with laughter and leave you grinning!
Almost every single person who has watched this show swears by it! No matter how your day has been, the moment the song "So no one told you life was gonna be this way?" begins, you will find yourself tapping your feet with the beats and wrapping yourself in the cozy vibe of the show. The fact that you will find yourself cracking up every 2 minutes without even having to focus too much is just a cherry on top.
If the mere sight of Charlie and Alan together in a room doesn't lift up your spirits, we don't know what will. Striking humor of the show, fantastic characterization of them all, and relatability would have you laughing out loud within no time. Oh, and let's not forget the bonus that we receive in the form of Jake because that kid is the soul of the show.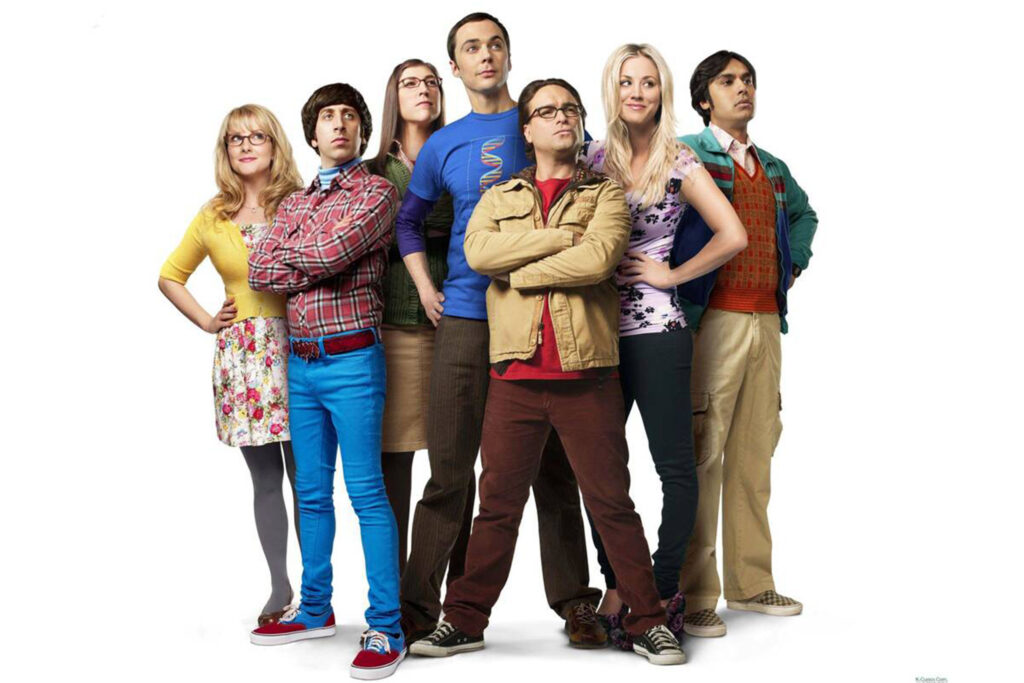 Even if you aren't into science and geeks, we would still recommend you watch this show simply because of its mere brilliance! Every single character has been portrayed so cleverly and it's the sarcasm, intelligence, and humor of the show that takes it all. From Sheldon's witty remarks and 'as a matter of fact' attitude to Penny's relatable moods and so much more, this show would teach you so much and make you laugh at the same time. Something you can easily turn to on a bad day.
The most brilliant and profound work culture comedy that would hook you in right from the start. The mere energy of every character, their jokes, and hilariously planned pranks will have you gasping for breath as you continue to laugh. A perfect must-watch sitcom that everyone should give a chance to because it screams humor!
There is something warm and bright about this show because you realize you are deep in the 'Tanner' household and their drama within a couple of episodes. It doesn't require too much of your attention and you can simply continue doing your chores while casually glancing at these 3 men raising 3 funny young girls with Michelle stealing every single scene she is in. If you haven't heard of it yet, we suggest you get to the task right away.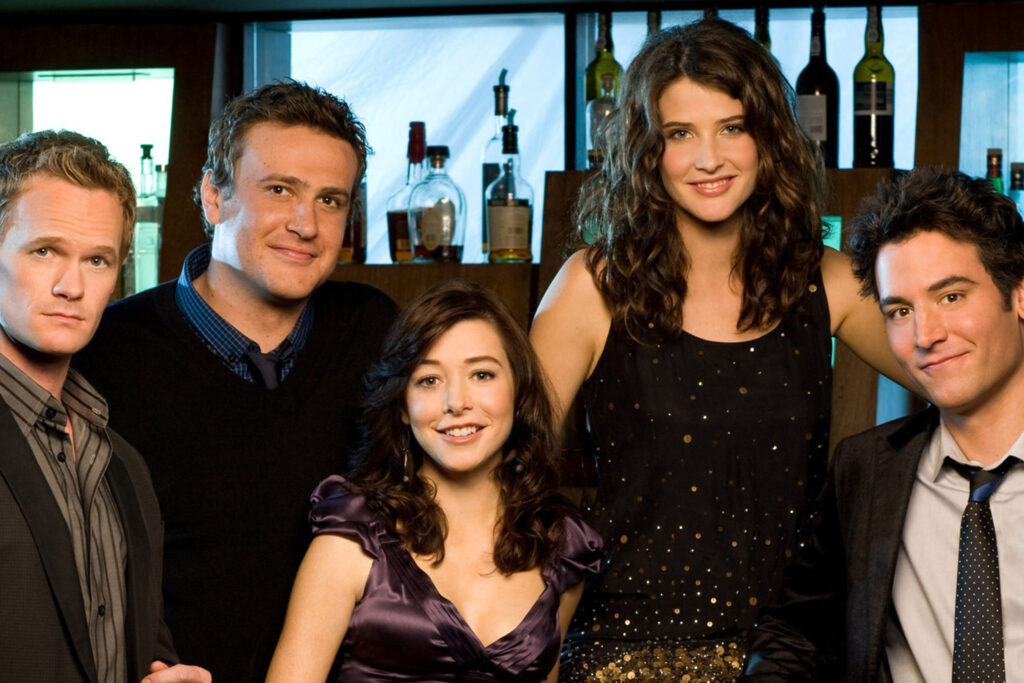 HIMYM has proved to be one of the most remarkable American sitcoms out there that will have one laughing and crying with the characters. The show may not be known for its blatant humor but as you go on with each episode, you will realize how every character, friendship, and story is depicted perfectly which will keep you hooked in till the very end with its suspense.
 (CBS)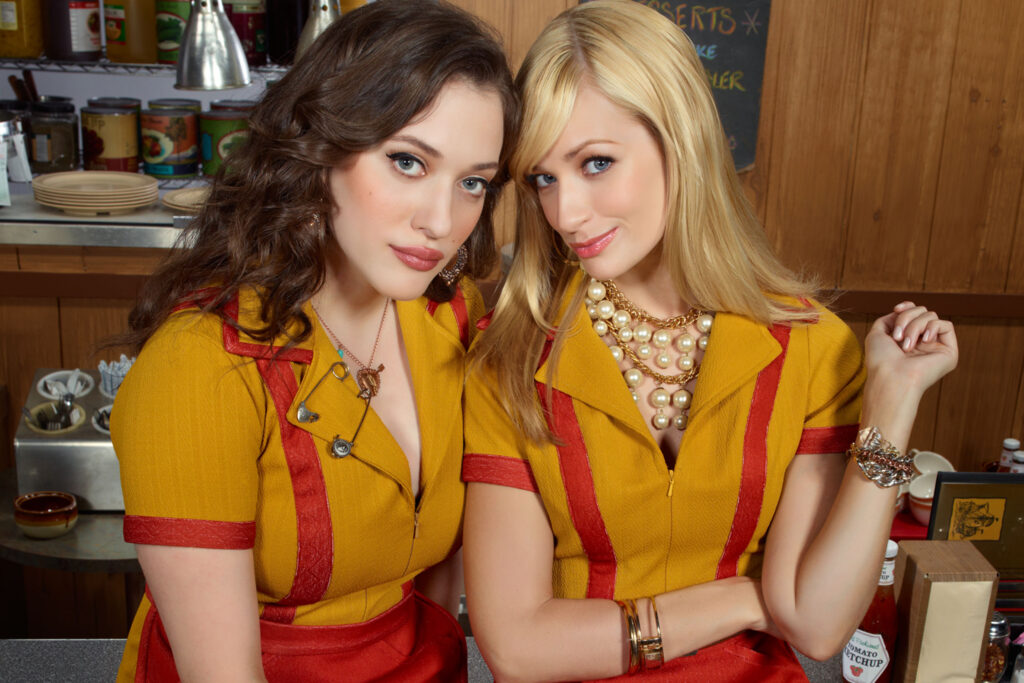 A relatable and humorous sitcom that will keep you entertained and begging for more after every episode! A show where the rich meet the poor and the two girls Max and Caroline navigate through their lives. A show which is so ecstatic that it will start hurting your cheeks. The humor with each pun and double-meaning jokes will have you cracking up. A perfect go-to for a boring day because this series will leave you cheery.
There are many such sitcoms that you can look over but we would highly recommend these few mentioned above. There is nothing more relieving than to drown yourself in casual-happy shows to lift your spirits up and trust us when we say that these will get the job done.