You can find restaurants and cafes that serve momos in every corner of Delhi NCR. This is because they are the most famous street food there. There are many variations of this dish available throughout the city.
Momos can be made in many different ways. They can be Afghani momos, steamed, tandoor, gravy, etc. They can also be fried and served with drinks. There are many different momos served at stalls, cafes, and restaurants.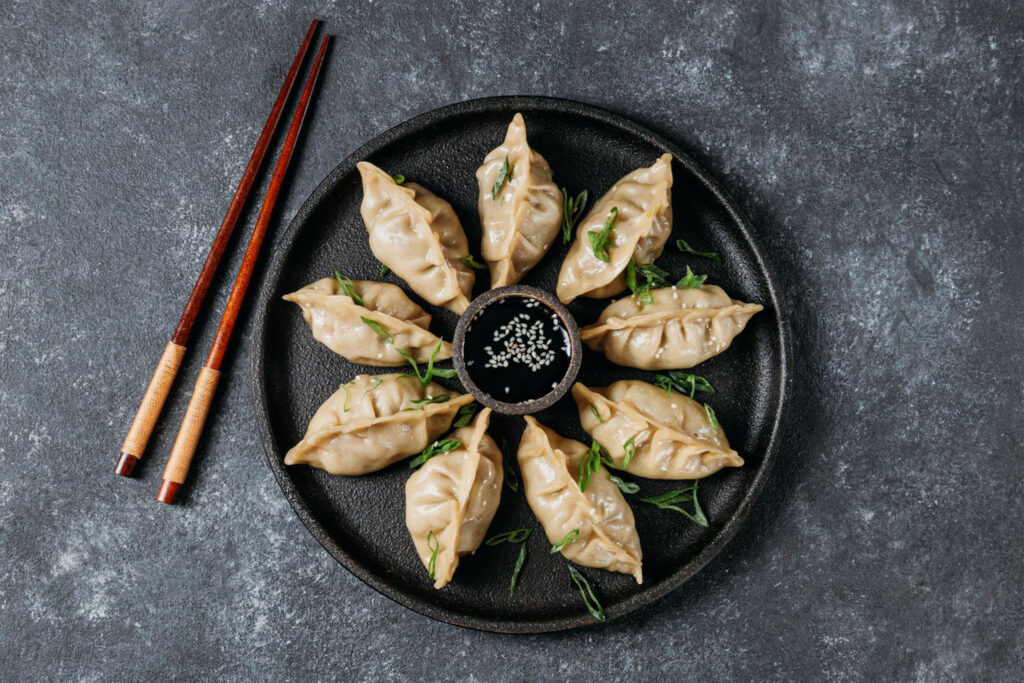 They also have a lot of different fillings, like aloo, paneer, pork, chicken, soya, veggies, and chocolate. So if you think of a filling, there might be a chance it is already out there.
At these top momo places in Delhi NCR, you can slurp down some of the best momos in the city.
Let's not wait and check out!
AMA Cafe at Majnu Ka Tila in Delhi
The AMA Cafe is located in Majnu Ka Tila, a neighborhood of Tibetans. Known for its amazing momos, it's a momo outlet in Delhi NCR worth visiting. There aren't any typical momo restaurants in the area, but a place serves some of the best momos for vegetarians and non-vegetarians. You won't find anything better than this large-sized momo tossed with a spicy garlic sauce. Be sure to try them during your visit to Delhi NCR.
Dolma Aunty's Momos in Lajpat Nagar, Delhi.
Have you ever imagined what can be the perfect momo? Leave imagination aside, visit Dolma Aunty, among the best momo outlets in Delhi NCR, have the best momo, and get a feeling of a perfect momo. When considering the best momo outlet, Dolma Aunty outlet always stays on the top. If you live in Delhi NCR, you have definitely heard about them since they are the oldest in this business but never compromise quality. They are well known for delicious steamed chicken and vegetable momo! At some point, she has served a plate of hot momos to everybody who loves momos in Delhi. Whether they are crispy fried or gooey, steamed, whatever you order doesn't matter. A spicy Red Sauce is garnishing each plate. Don't think too much; instead, try them out, and you will always remember them whenever you think of momos.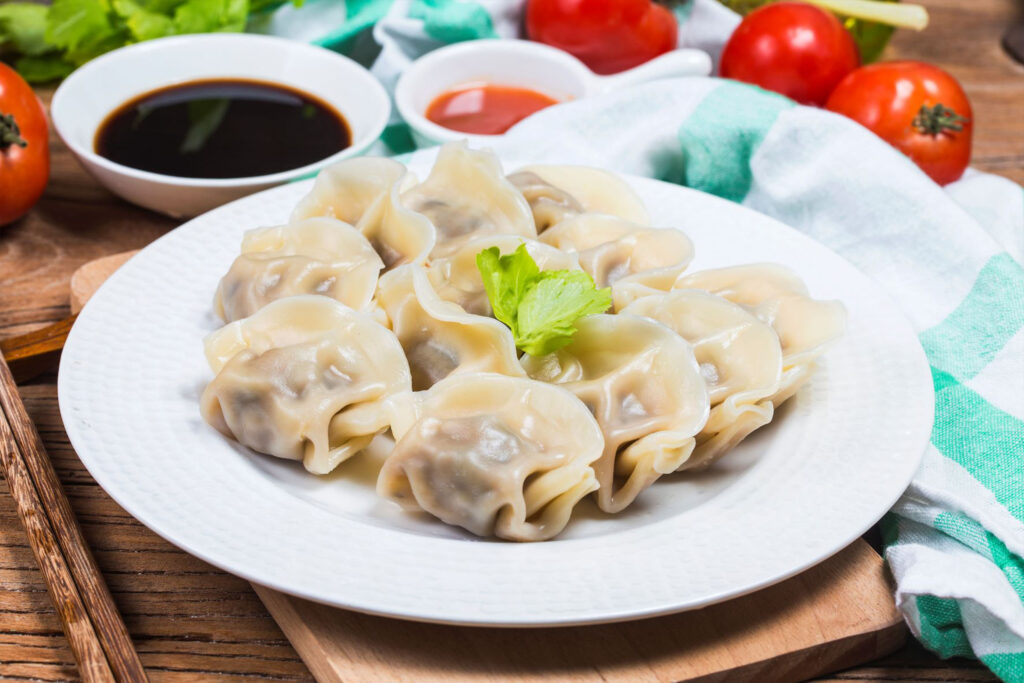 Wangchuk's Ladakhi Kitchen, Gurgaon.
The Ladakhi Kitchen's Tibetan and Nepalese food has made it a favorite of Gurgaon residents. The momos here are considered to be among the best in Delhi NCR. Customers can sit outside or inside, depending on their comfort level. There is a vegetarian and a non-vegetarian Ladakhi Momos on the menu.
Kalpak, a restaurant, and a coffee shop, Noida
With the November chill in the air, Kalpak's outdoor area is perfect. And the food is top-notch, too. Are you a chicken momo lover? Looking to have a taste of juicy chicken momo. Well, this restaurant serves some delicious Vegetable and Chicken Momos with the essence of authentic Asian flavors in a soft, steamed layer that tastes great. Besides serving momo with red chili sauce, they come up with something unique as they serve you mouth-watering soup called "Momos Soup," which always freshens your mood and fulfills your craving for the best momos in the area. 
Red dragon in Faridabad
Do you reside in Faridabad? Have you ever heard of the Red Dragon outlet? If not, after knowing them, you will visit them the next moment. This outlet in Delhi NCR believes in fulfilling your craving of having mouth-watering momos. Here, you will serve at your convenience, whether in your car or motorbike. This is considered the perfect place to have delicious momos. You can get access to different varieties of momos, including steam-cooked, fry-cooked, or even whole-wheat. You can also get them with gravy or cheese on them!
Wrap up!
Just try them once! You are sure to fall in love with the momos. The above are some topmost momos outlets in Delhi NCR.