By all accounts, an Indian wedding is a massive affair with several rites. It's natural for the wedding couple to be exhausted after attending all of the activities. The honeymoon is the moment when you, as a bride or groom, may finally rest. If you choose, you may go to a beautiful area and enjoy nature, or you can go to a bustling metropolis to feel alive. To receive a complete experience and cherish every second of your vacation to the fullest, you must select the finest places on a budget. Here's a list of the best five romantic and affordable honeymoon places to help you reconnect with your lover and finally enjoy some minutes of quiet together after your big giant wedding.
Fort Kochi

Fort Kochi in the state of Kerala is among the best places in the world for a cheap honeymoon. The wonderful thing about Fort Kochi is that it offers an all-encompassing experience. You get to learn about the rich heritage and history of the area before heading to the stunning beaches! In Kerala, you may also enjoy the finest of city life. In the excellent cafés that dot the peninsula of Fort Kochi, you may try a variety of cuisines. This combined into a single trip making it one of the top affordable honeymoon locations. It is a beautiful combination of colonial Dutch, Portuguese, and British culture, given the history. A stroll around Jew Town, Mattancherry, and the Dutch colonies transport you to an earlier India. The best way to experience Fort Kochi or Kerala, in particular, is from late November to early February. The vacation should not cost more than ₹20,000 for a 2-3 day trip.
Dalhousie
Dalhousie is one of India's most significant and cheapest honeymoon places if you want to rekindle your passion with your sweetheart without breaking the budget. This mountain destination has a lot to offer with its panoramic vistas, tall pines, and snow-capped mountains. Enjoy the sunrise with your lover on the hilltops to appreciate this destination's enthralling beauty properly. Later in the day, go on a much-needed buying frenzy at the Tibetan Market. After all of the touring, a candlelight supper in the legendary Moti Mahal will become the ideal finale for your evening. The location is a magnificent mix of old temples, rich art and culture, and locally created handicrafts that will take your breath away throughout your stay. As a result, of all the sites to explore in Himachal Pradesh, Dalhousie should be at the forefront. The best time to visit is the summer season, from May through September.
Gokarna
If you wish to unwind on the beach but don't want to be stranded on Goa's busy beaches, Gokarna in the state of Karnataka is the location to be. When you visit this breathtakingly stunning beach, you will understand why it is regarded as one of the most significant affordable honeymoon locations. You will have the most incredible opportunity to explore several pristine beaches where you will feel utterly alone with only a few other people. You will also have the opportunity to tour other temples and learn about the architecture that dates back hundreds of years. One of the most excellent things regarding Gokarna is that there are plenty of sites to visit even outside of town within reasonable driving distance. It is presently a popular destination for most international visitors visiting India for some sunshine, sand, and sea. This weekend's honeymoon package will set you back to less than ₹15,000 in total.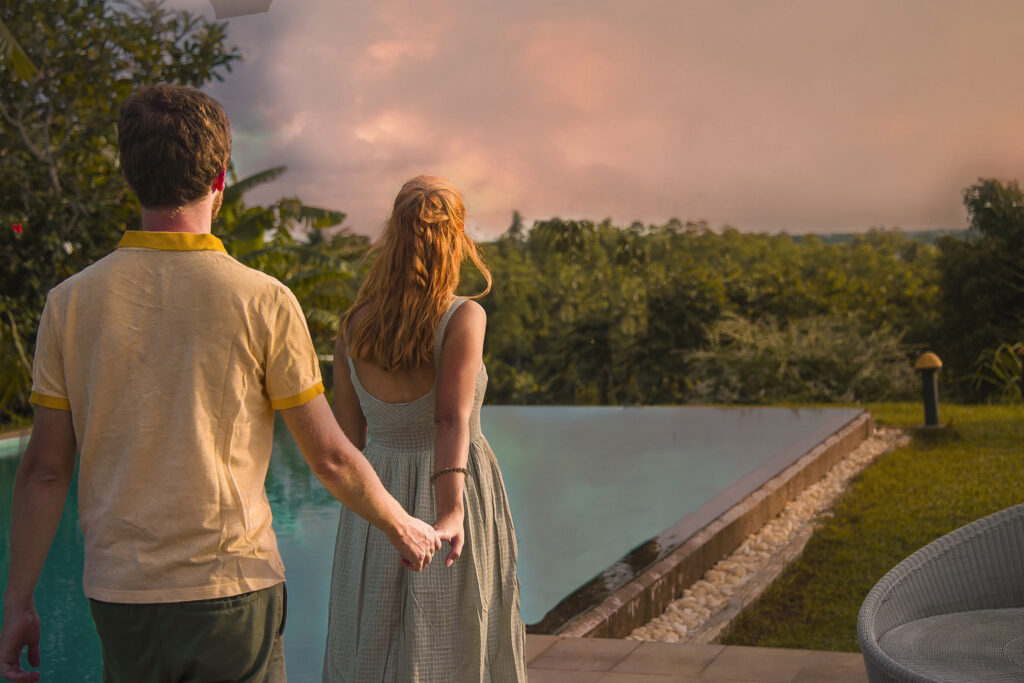 Andaman and Nicobar Islands
If you've gone to Goa, Kerala, and other beach sports and want to try something new, the Andamans & Nicobar Islands are an excellent alternative. The archipelago comprises over 300 islands and is breathtakingly lovely! A honeymoon here might range from a relaxing tropical trip in one of the finest villas to a combination of action and relaxation. Yes, adventure if you're a watersports-loving pair. Snorkeling, sea karting, swimming, boarding a boat, and much more are available here. There are several sightseeing opportunities at Port Blair. Hundreds of uninhabited palm-fringed beaches provide warm tropical water for swimming. There are many beaches on all 572 islands, and visitors heavily visit just a few so that you may get the peace and tranquility you've been looking for.
Sikkim
Sikkim, located in the Himalayan Mountains in India's east, is one of the most unusual destinations to visit. Sikkim, which falls in the Eastern Himalayas, is known for its biodiversity, including subtropical and alpine climates. Besides being home to Kangchenjunga, India's highest mountain and third highest peak. Gangtok is the capital and biggest city in Sikkim. The Khangchendzonga National Park covers over a third of the state. With its stunning natural glamour and Buddhist temples, the tiny state can offer a lot to couples looking for a getaway. Because it is a less-traveled area on average, you will have a very relaxing time. Enjoy a day of walking or exploring the valleys. This vacation costs less than 25,000 dollars, causing it among the top budget honeymoon locations.
Conclusion
When planning a honeymoon trip, keep these aspects in mind: the number of days you have available and the amount of money. After reading this list of the top affordable and romantic locations, you should understand how to choose the perfect spot. All you have to do now is pack your belongings and prepare to depart! Now is the time to save this list of the finest romantic getaways on a budget!