Especially for individuals who are unfamiliar with the layout or procedures of the airport, travelling through European airports can be a frightening experience. Language hurdles, long queues, and ambiguous signage can all make travelling through airports stressful. However, navigating European airports may be simple with the appropriate information and planning. The best advice from Vueling about navigating European airports is provided in this article. 
Vueling's Tips for Smooth Pre-Flight Planning
The secret to a trouble-free airport journey is early planning. Vueling advises passengers to begin getting ready at least a week before their departure. This includes looking up flight times, reserving airport shuttles, and, if applicable, printing boarding permits.
The airport's website should be checked as well for details on parking, shuttle services, and terminal maps. On the day of your flight, you can cut down on time and worry by becoming familiar with the layout and services of the airport.
Additionally, Vueling advises that passengers load their carry-on bags sensibly and by the rules of the airline. By doing this, you can expedite the security checkpoint and make sure you have everything you need for the flight.
Luggage Management
Airport travel can include time-consuming and difficult luggage management. To help travellers easily manage their baggage drop-off and pick-up, Vueling provides a range of options.
First off, Vueling advises passengers to confirm their baggage allowance before departing for the airport. This can help prevent unforeseen charges or snags at the check-in desk.
Vueling advises using the airline's online check-in service to speed up the luggage drop-off procedure. To save time and bother at the airport, this enables travellers to print their boarding passes and luggage tags in advance.
For passengers who have checked in online, Vueling additionally provides a baggage drop-off service. This enables you to leave your bags at a predetermined spot in the airport and bypass the check-in desk entirely.
Vueling advises carefully reading the signage at the airport and following it when picking up your baggage. Customer care representatives from the airline are available to help you if you have any inquiries or problems.
Travellers may save time and stress by making use of these luggage management services so they can concentrate on having fun on their trip.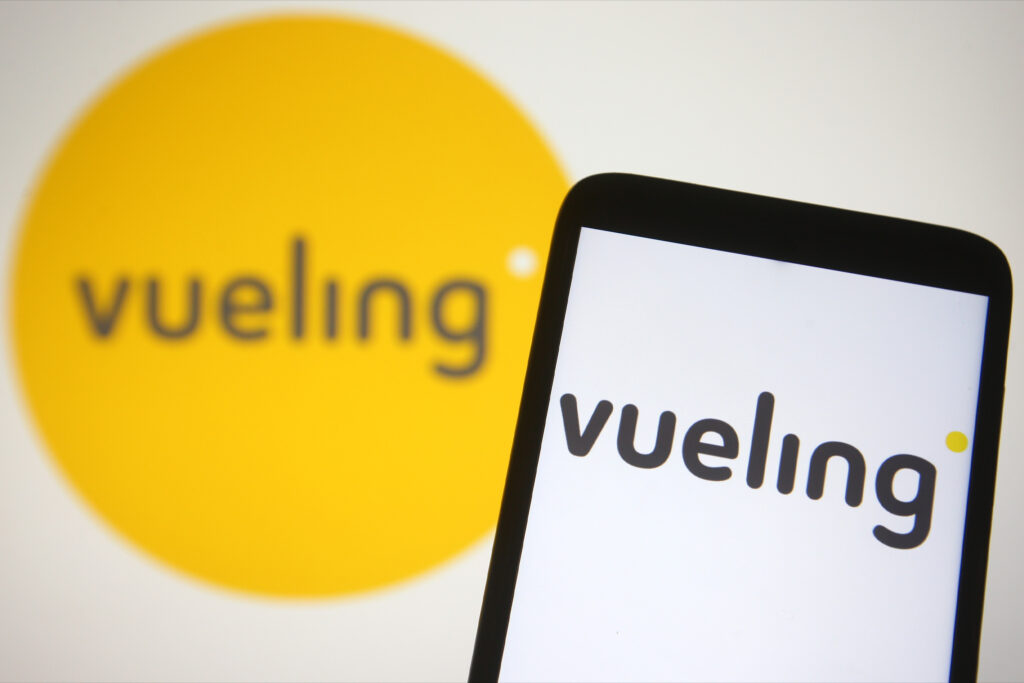 Vueling's Guide to Getting Through Security Quickly and Efficiently
Although getting through security checks can be challenging and unpleasant, there are several things travellers can do to make the process go more smoothly. The following are the main suggestions from Vueling for speedy and effective security clearance:
Be ready: Remove any forbidden items from your carry-on luggage, such as liquids or sharp objects, and put them in a separate receptacle for screening before you get to the security checkpoint.
Wear slip-on shoes: Shoes can be difficult to put on and take off during security checks, so use slip-on shoes to speed up and streamline the procedure. 
Do a pocket check: Any objects like money, keys, or belts that can set off the metal detector should be taken out of your pockets and put in your carry-on luggage.
Keep your liquids separate: For screening, each liquid that you are carrying needs to be provided in a separate bag made of transparent plastic.
Observe directions: The security guards will lead you through the screening process, so pay attention to what they say and do as they say it.
Terminal Navigation
It might be difficult to navigate your way through a crowded European airport, but with a little planning and some useful hints, you can do it with ease. Here are some pointers from Vueling to make it easier for you to move through the terminals and locate your gate:
Use airport maps: The majority of European airports have online maps, so spend some time getting acquainted with the terminal layout before you depart. This can aid in route planning and help you stay on track.
Look for signs: Once you get to the airport, keep an eye out for the signage to direct you to your gate. These signs typically provide the flight number and departure time and are colour-coded.
Verify the displays of flying information: Observe the flight information screens located all over the airport. These will display the gate number, the boarding time, and any other crucial details you require to be aware of.
Ask for assistance: Do not be hesitant to seek assistance if you are feeling lost or uncertain. Employees at airports are typically ready to help and can direct you on the correct route.
Download airport applications: You may use apps to find your gate, navigate the terminals, and monitor the status of your flight at many European airports. For added convenience, download these applications before travelling to the airport.
In conclusion, navigating European airports can be challenging, but it doesn't have to be with Vueling's practical advice and methods. You may simplify your travel experience and have a stress-free vacation by organising your luggage, getting through security checks quickly, navigating the terminals, and knowing what to anticipate when you arrive. You can be sure that your trip will be hassle-free and pleasurable because of Vueling's dedication to providing excellent customer service.