When it comes to travel, there is no shortage of lodging options, ranging from internationally recognized hotel chains to low-cost hostels. Boutique hotels, on the other hand, have become the go-to choice for those looking for a one-of-a-kind and personalized experience. These hidden gems are changing the way travelers enjoy their journeys. In this blog, we will look at how boutique hotels are elevating travel experiences and why they are the preferred option for discerning travelers.
The Rise of Boutique Hotels

The term "boutique hotel" was coined in the 1980s, and these intimate and independently operated hotels have grown in popularity since then. Boutique hotels prioritize individuality, character, and guest satisfaction over large chain hotels, which prioritize uniformity and predictability. Here's why boutique hotels have become the pinnacle of luxury travel:
1. Unique Character and Design
Boutique hotels are frequently housed in historic or reimagined structures. This allows for innovative and one-of-a-kind interior designs that reflect the region's culture and history. Boutique hotels provide guests with an immersive experience in their surroundings, from contemporary art-filled rooms to vintage-style decor.
2. Personalized Service
The personalized service provided by boutique hotels is one of their distinguishing features. With fewer rooms to manage, staff can concentrate on the needs and preferences of individual guests. Boutique hotels are not uncommon in remembering guests' names, making tailored recommendations, and going above and beyond to ensure a memorable stay.
3. Immersive Local Experiences
Boutique hotels frequently collaborate with local businesses to provide authentic local experiences to guests. Boutique hotels help travelers connect with the destination on a deeper level by organizing culinary tours, cultural events, and adventure activities.
4. Attention to Detail
Boutique hotels pay close attention to detail, from the quality of linens to the selection of toiletries. Every detail of the guest's stay has been meticulously planned to provide a sense of luxury and comfort.
5. Privacy and Intimacy
Many boutique hotels are on a smaller scale, resulting in an intimate environment where guests can escape the crowds and enjoy privacy. This appeals to those looking for a quiet and exclusive experience.
Now, let us look at some boutique hotels that are changing the way people travel around the world. 
Aman Tokyo, Japan
Aman Tokyo is an architectural masterpiece located in the heart of Tokyo. The sleek and minimalist design of the hotel blends seamlessly with traditional Japanese aesthetics. Aman Tokyo offers a tranquil escape from the city, with panoramic views of the Tokyo skyline and the Imperial Palace Gardens.
The "omotenashi" philosophy, a Japanese concept of wholehearted hospitality, exemplifies the commitment to personalized service. Traditional Japanese wellness rituals, world-class cuisine, and a sense of tranquillity that is unique to Aman Tokyo are available to guests.
The Chedi Andermatt, Switzerland
The Chedi Andermatt, located in the Swiss Alps, is the pinnacle of alpine luxury. The hotel seamlessly blends traditional Swiss architecture with contemporary design, providing guests with the ideal winter retreat. Its small size allows for maximum attention to detail and service.
The hotel's spa, wine and cheese library, and fine dining options are available to guests, who can also enjoy the breathtaking mountain scenery. Skiers will appreciate the hotel's proximity to some of Switzerland's best slopes.
Fogo Island Inn, Canada
There is no place like Fogo Island Inn for a truly remote and immersive experience. This boutique hotel is perched on stilts overlooking the North Atlantic off the northeastern coast of Newfoundland, Canada. The inn's minimalist design emphasizes the island's rugged beauty.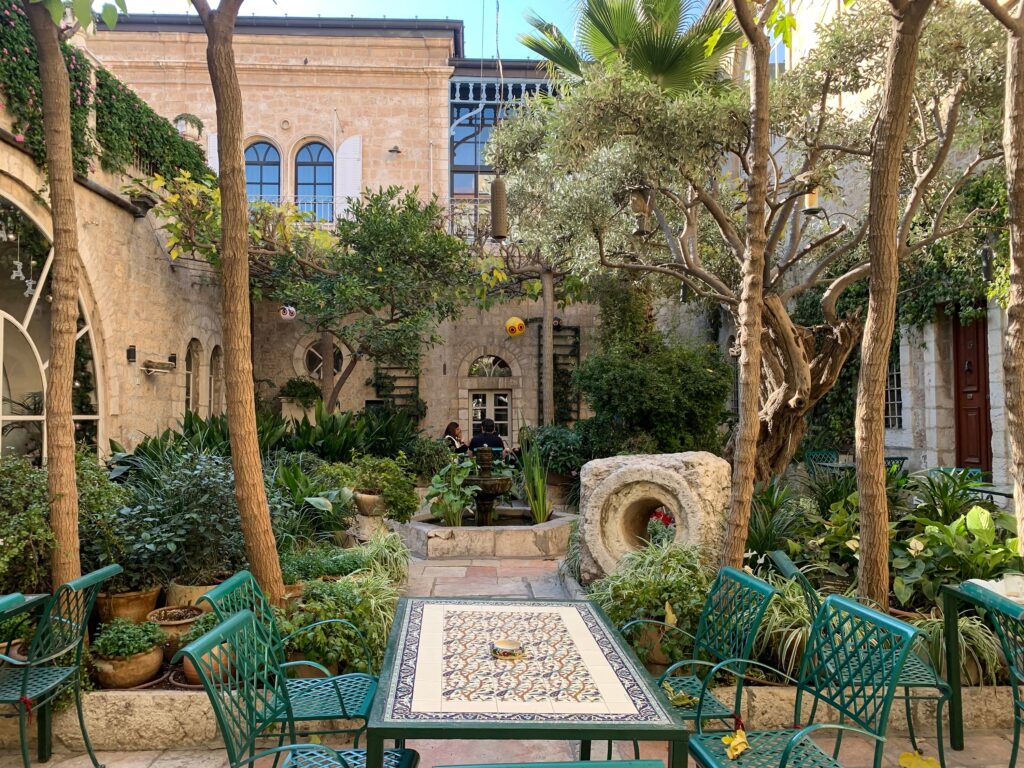 Guests can interact with the local community, learn about the island's unique culture, and even go iceberg-watching or hiking. The Fogo Island Inn's commitment to sustainability and community involvement distinguishes it as a destination for environmentally conscious travelers.
Santorini Grace, Greece
Santorini Grace is a small boutique hotel perched on the cliffs of Santorini with stunning views of the Aegean Sea. The Cycladic architecture and chic design of the hotel create an inviting and tranquil atmosphere.
Guests at Santorini Grace can relax by the pool while exploring the enchanting island of Santorini, indulge in Mediterranean cuisine, and take in the beauty of the famous sunset views. It is a top choice for those looking for a romantic and luxurious getaway because of the personalized service and attention to detail.
The Singular, Patagonia, Chile
The Singular Patagonia is an architectural marvel set against the breathtaking backdrop of Chilean Patagonia. This boutique hotel was once a century-old industrial structure that has been transformed into a nature lover's paradise. 
Guests can explore Patagonia's rugged beauty, participate in various excursions, and then return to the luxury of their accommodations. The Singular Patagonia is a perfect blend of adventure and luxury, providing a one-of-a-kind way to experience the region's pristine wilderness.
Finally, boutique hotels are redefining travel experiences by providing a level of luxury, personalization, and immersion that distinguishes them from traditional lodging. Their attention to detail, distinct personality, and commitment to providing guests with unforgettable memories make them the preferred choice for travelers seeking something out of the ordinary. Boutique hotels will undoubtedly play an important role in shaping the future of luxury travel as the travel industry evolves. So, if you want to elevate your next trip, consider staying in a boutique hotel and experiencing travel in a whole new way.